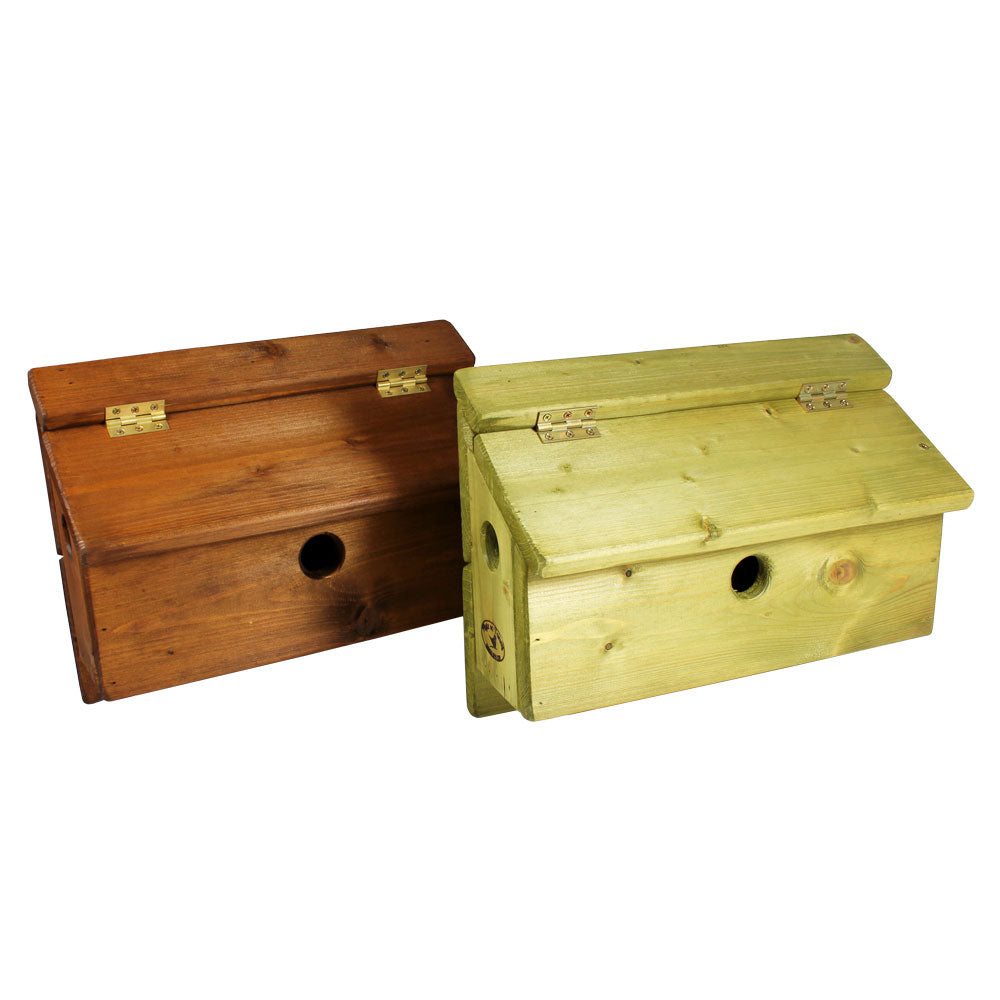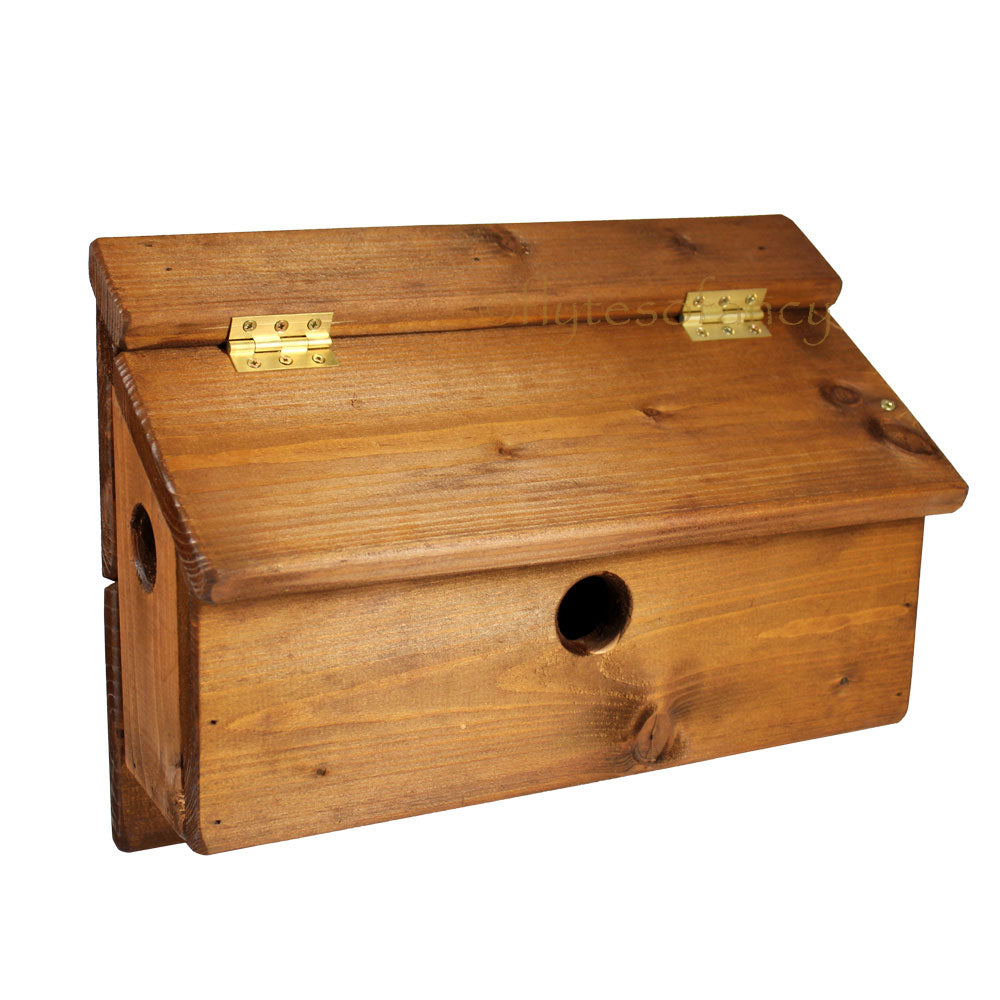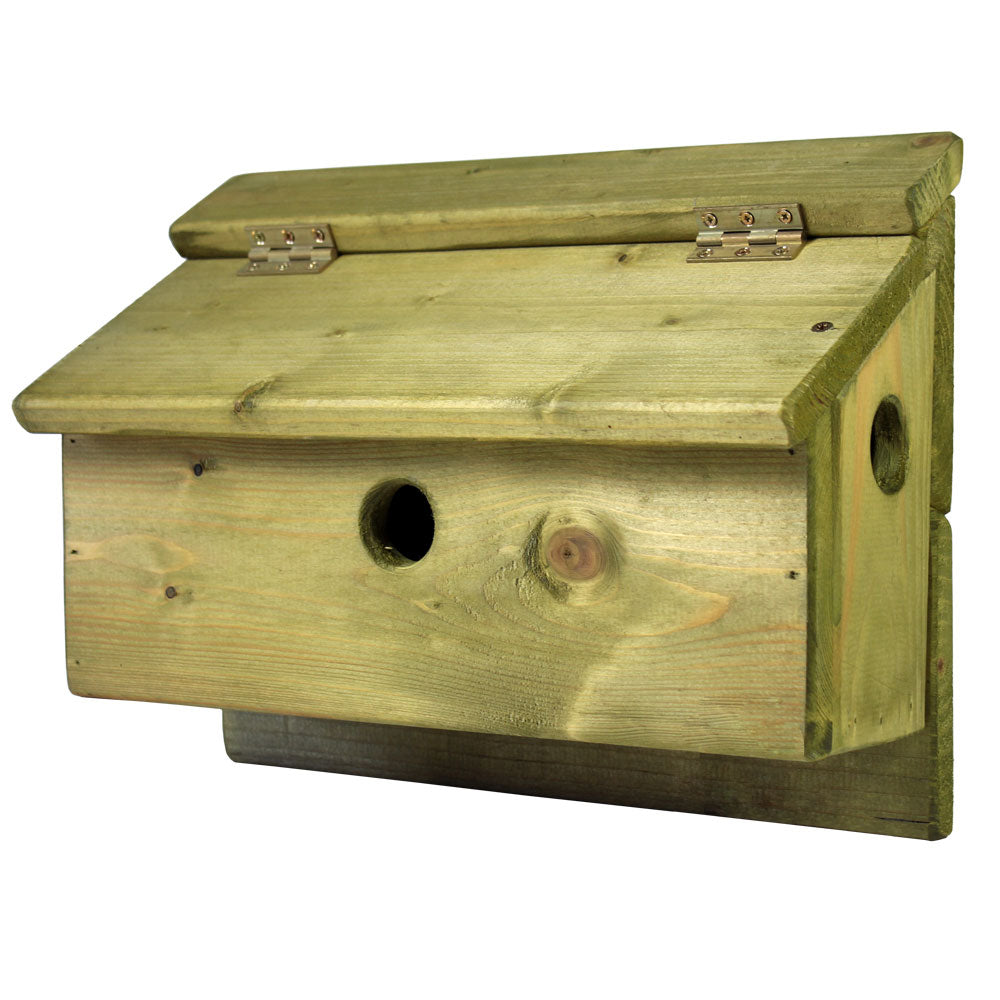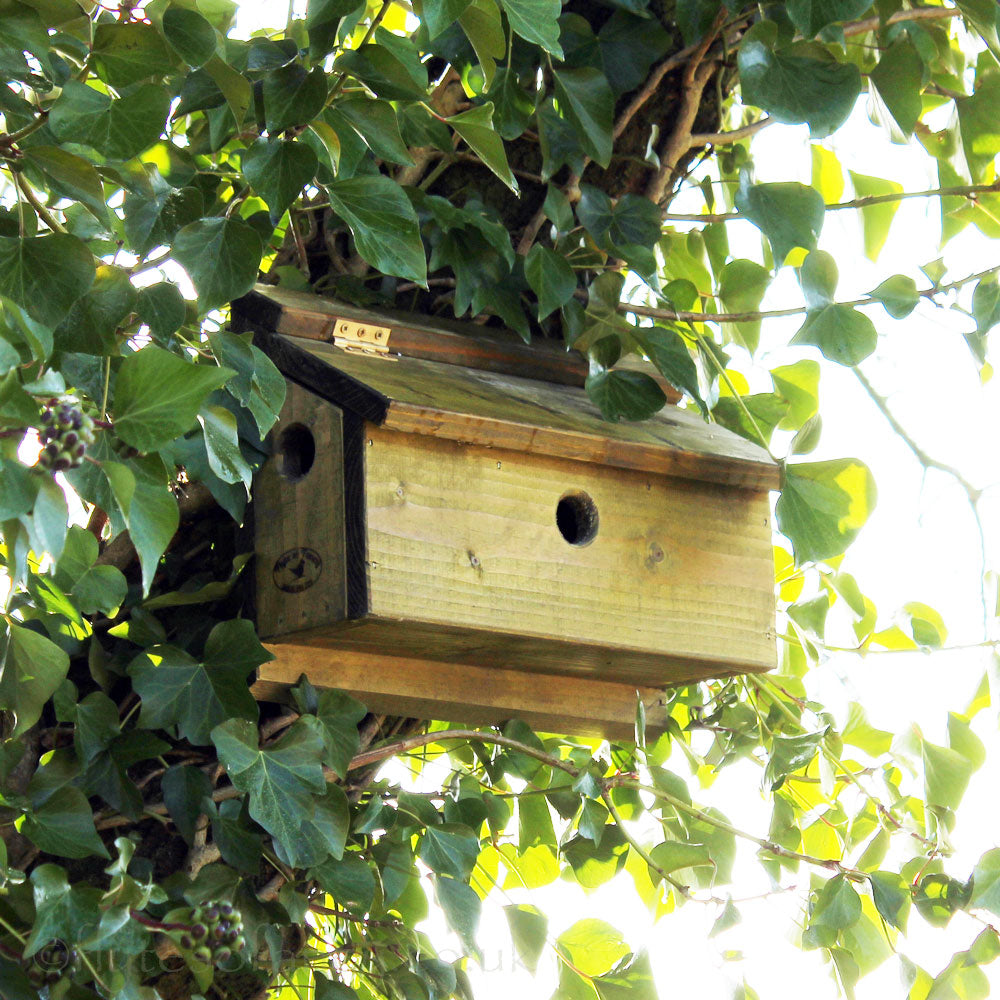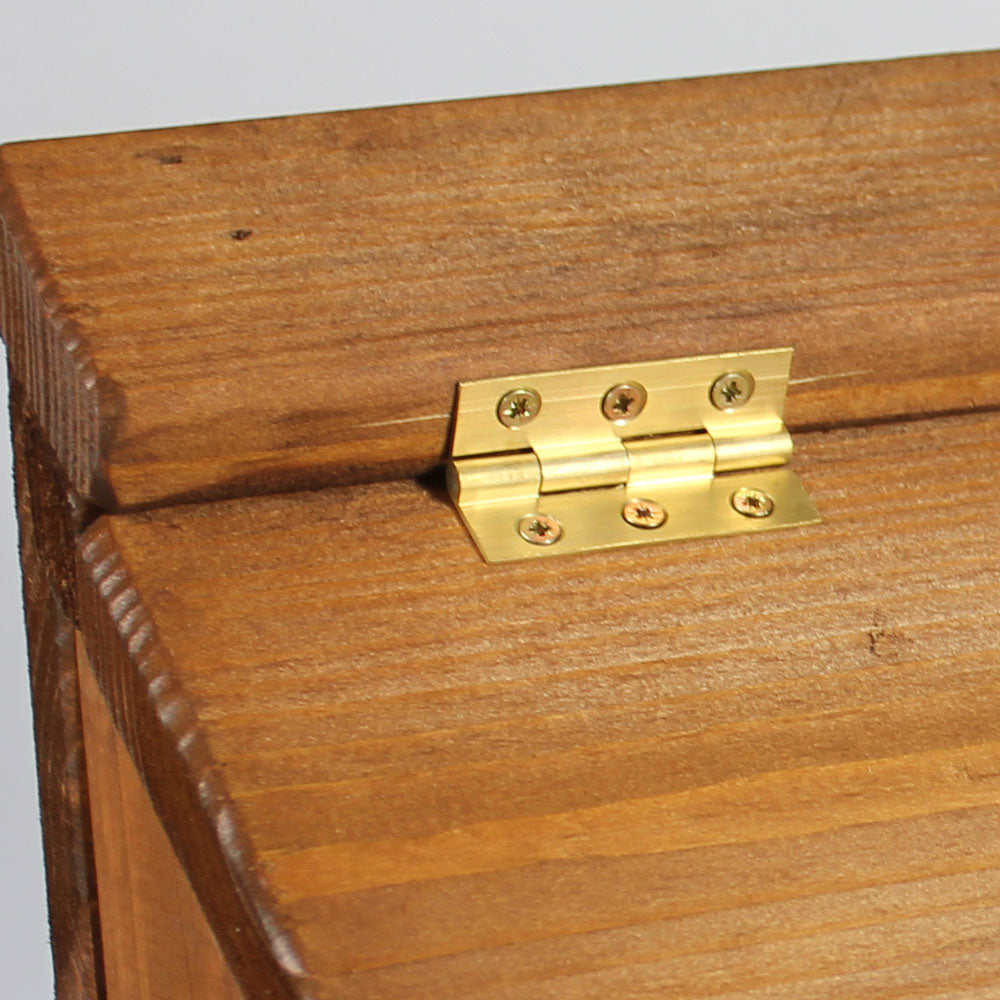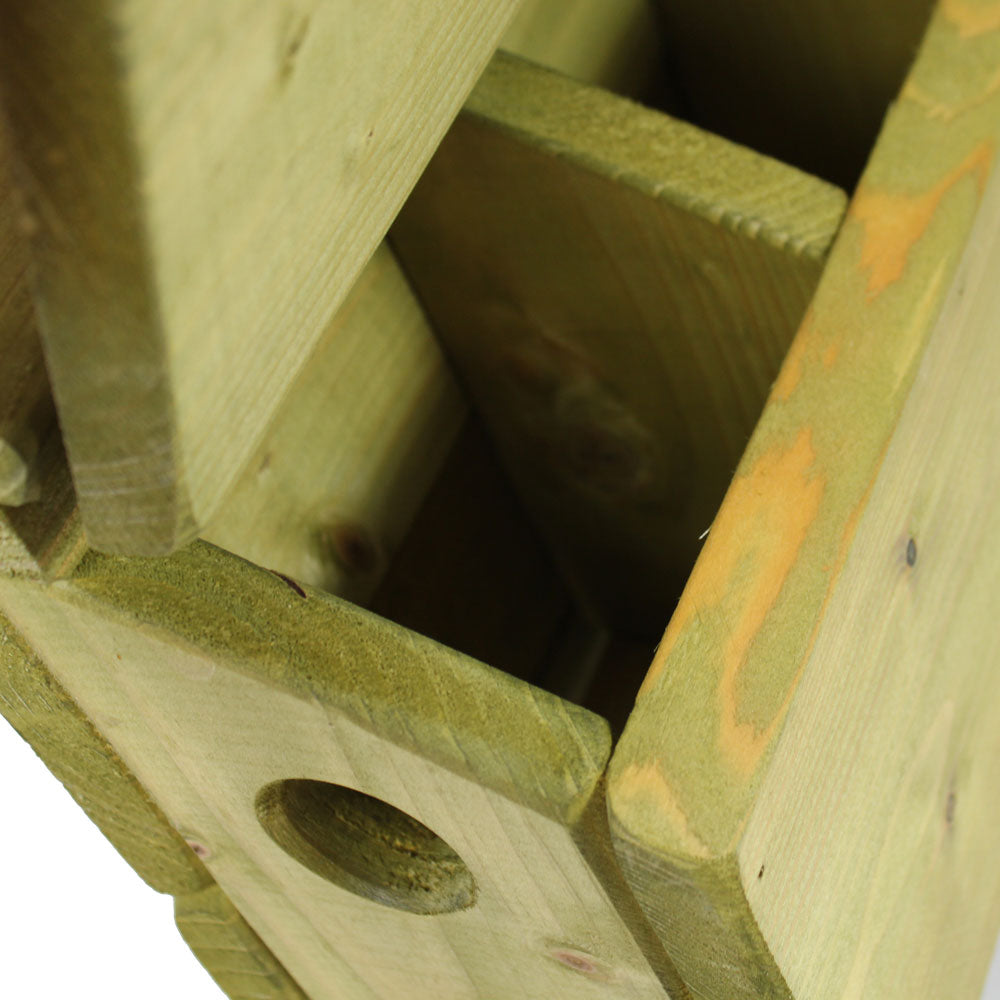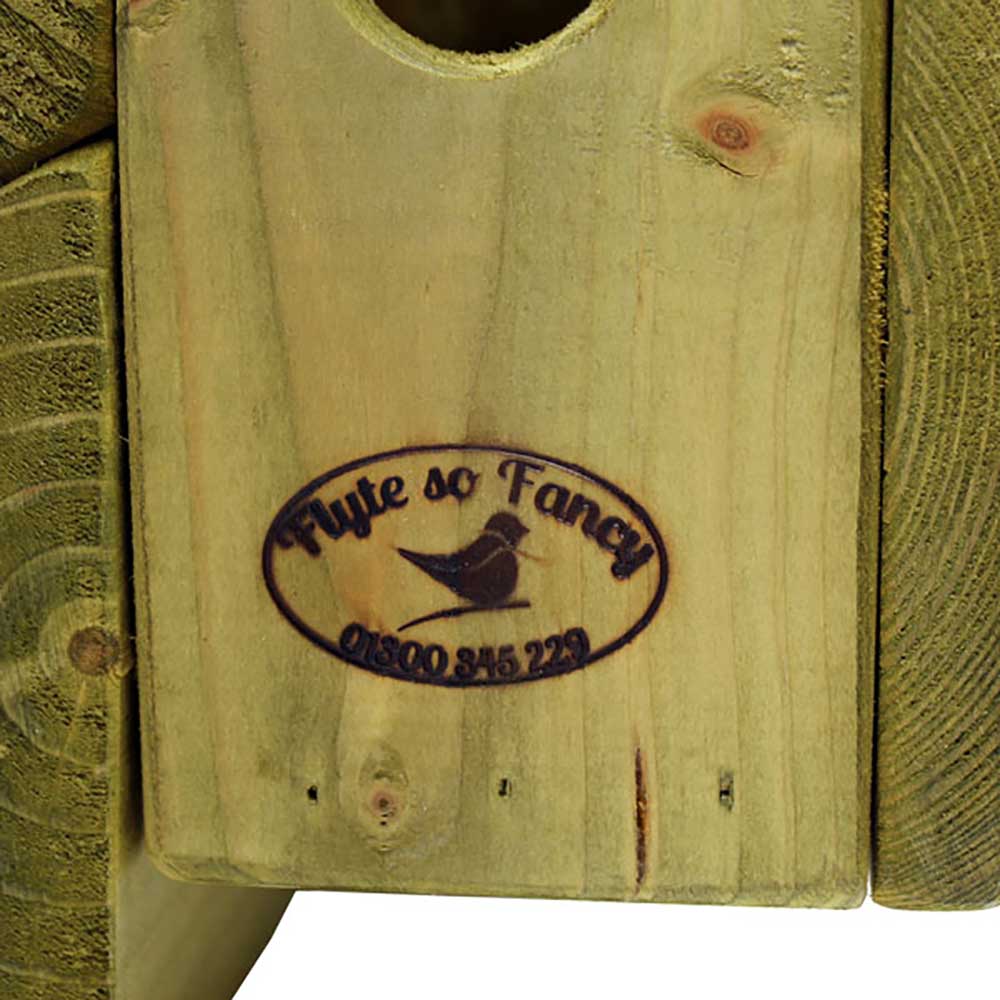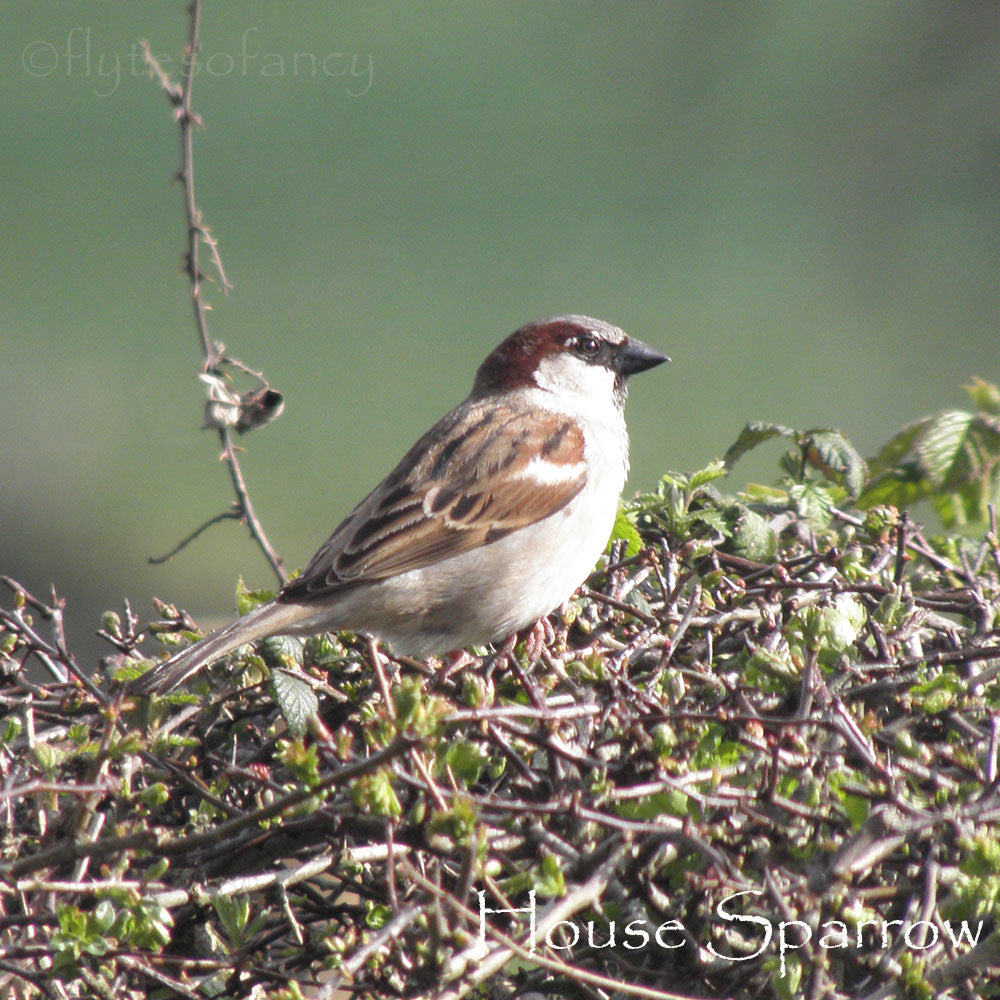 Flyte Sparrow Terrace Nest Box
The Flyte Sparrow Terrace Nesting Box. Sparrows are social creatures and like to live in groups, so our sparrow nest box terraces provide a home for three nesting families.
The Flyte Sparrow Terrace Nest Box has a sloping roof which protects against extremes of weather and offers maximum durability.
It can be screwed shut to prevent predators such as squirrels from stealing eggs or chicks. The nest box is hinged with brass hinges to give easy access to clear out any debris after use.
Handcrafted here in our Dorset workshop and constructed from the best quality, slow-grown, untreated, Scandinavian Redwood. The 20mm FSC certified close-grain timber has excellent insulation properties to keep the birds warm in winter and cool in summer.
Each nest box is finished in a Nano-Tech coating for long term preservation against fungal attack and rot. Perfectly bird-safe. Available in Natural Green or Chestnut Brown, the colours are unobtrusive and will match with most garden decor.
All screws are double-plated and the hinges are solid brass, so your bird nesting boxes will last you for many years to come. All Flyte Nesting Boxes carry our Flyte so Fancy Quality Stamp.
Material: 20mm Untreated Swedish Redwood from an FSC Certified supplier
Colours: Chestnut Brown or Natural Green (animal safe nano-technology coating)
Fixings: Double-plated screws and solid brass hinges
Overall dimensions: Width: 40cm; Height: 30cm; Depth: 15cm (front to back)
Siting of your Sparrow Terrace Nest Box: The best height for a nest box is between 1.5m and 5.5m high. However, if the area is prone to visits from the neighbourhood cat population, then the box could be sited higher to prevent these garden bird predators.
The box should face anywhere between north and southeast so that the entrance will avoid strong sunlight and the prevailing wind direction.
Standard delivery via courier is next working day to most mainland UK destinations for orders placed before 2pm (excl. weekends and bank holidays).