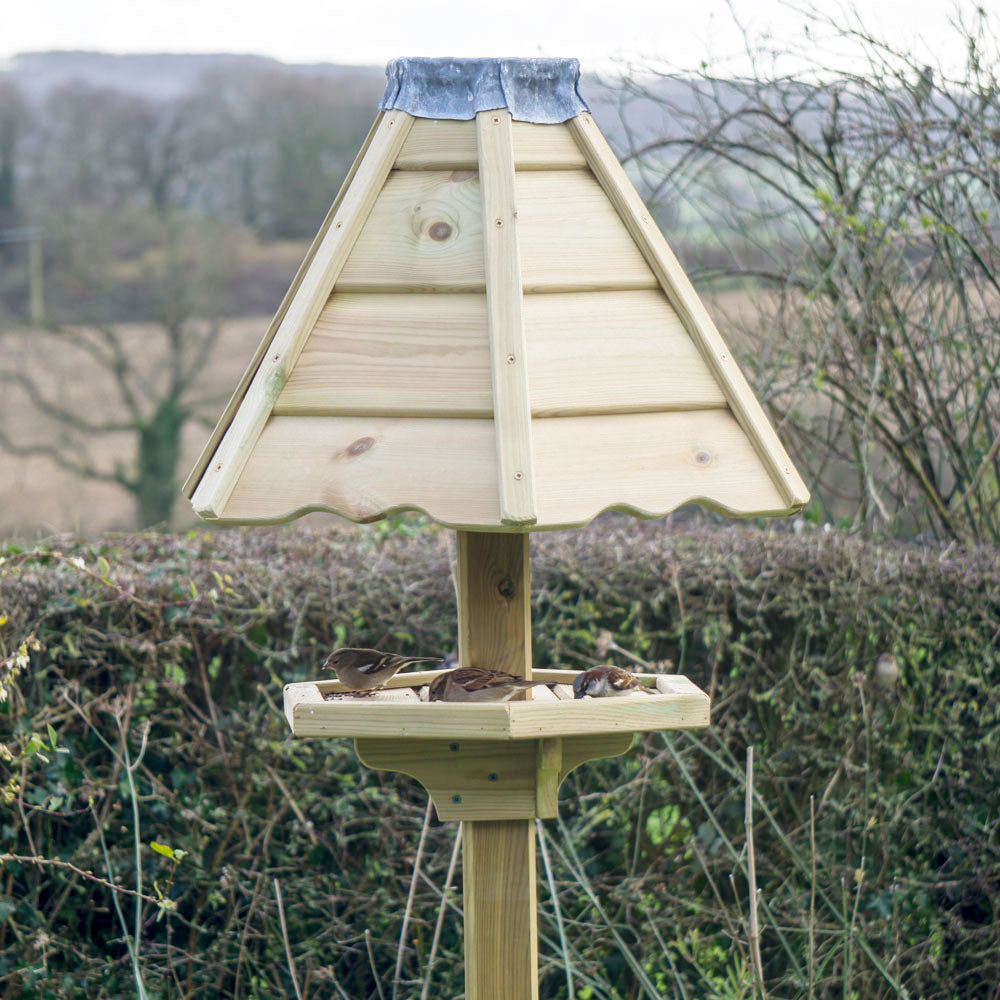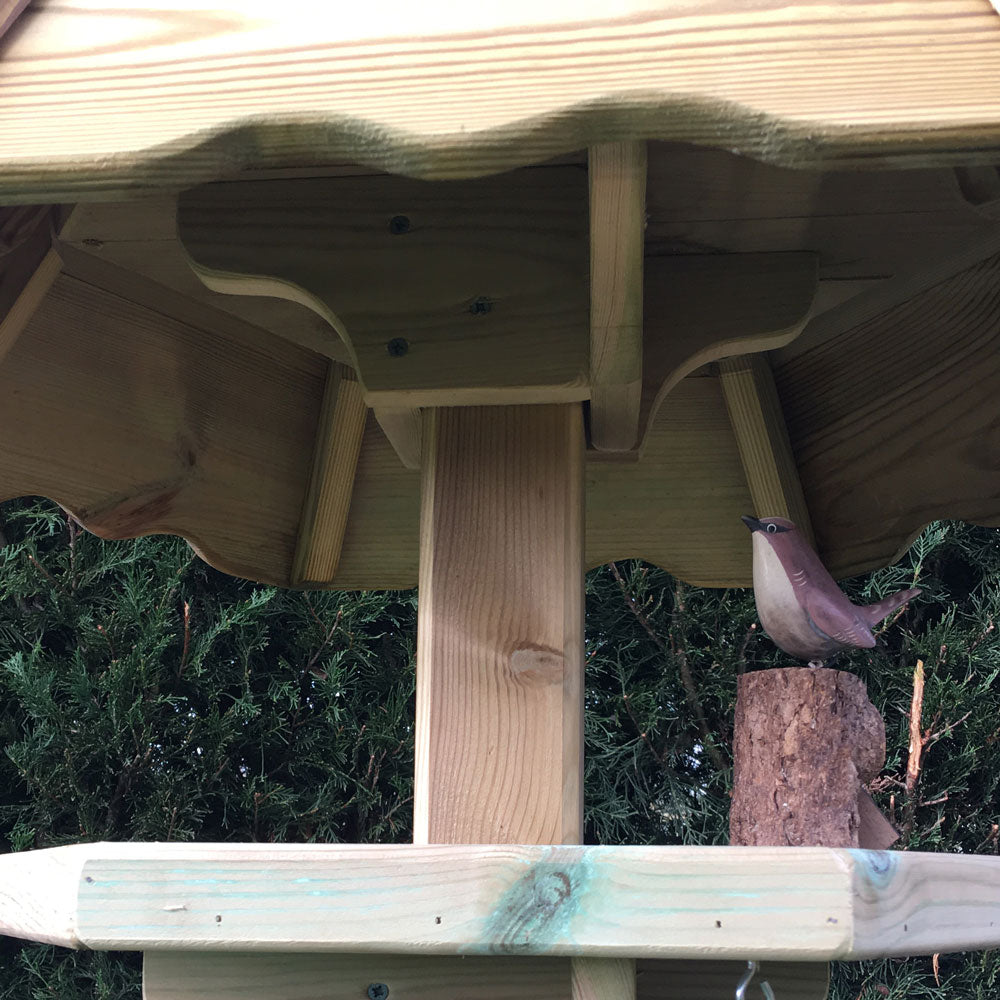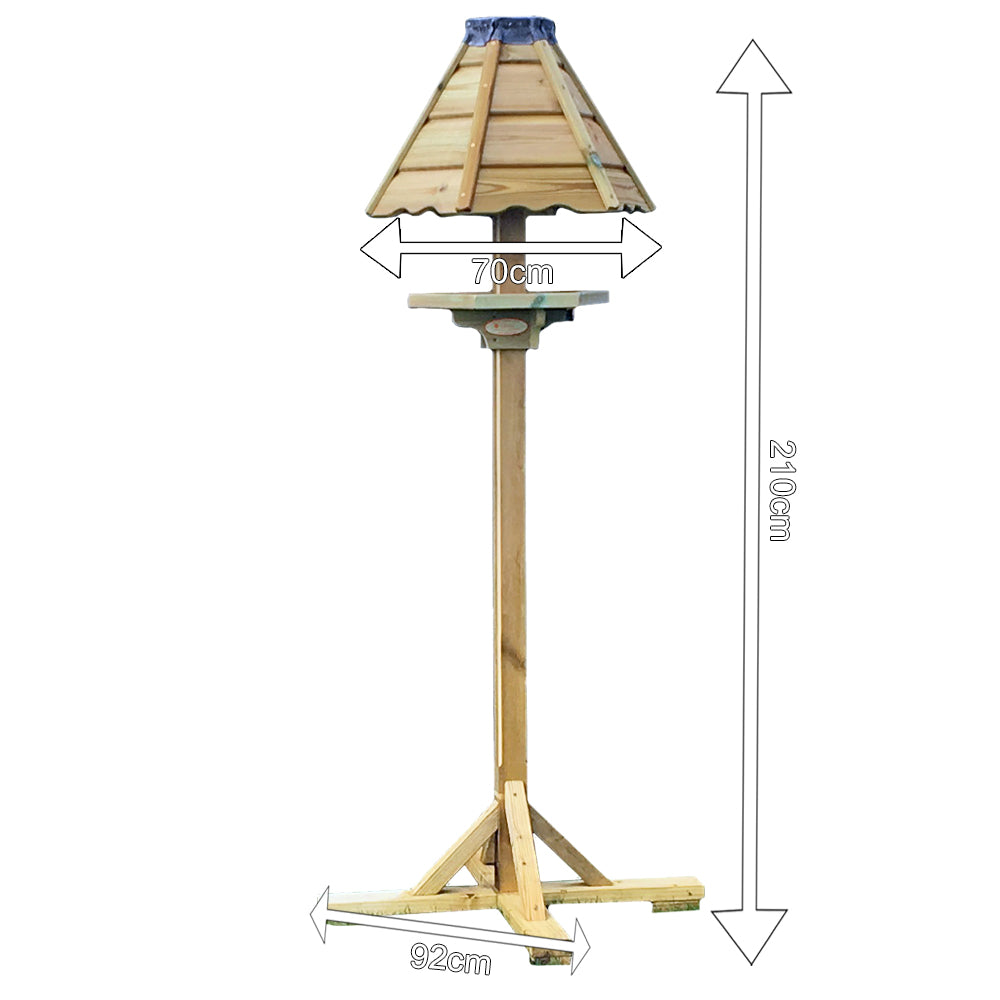 Flyte Elizabeth Bird Table
The Elizabeth Garden Bird Table - Designed and made in Dorset by Flyte so Fancy.
An impressive wooden bird table and at almost 7ft tall, it will keep your garden birds safe from feline predators. It is built to last, made with eco-pressure treated timber, and is a weighty 15kg.
An open-top hexagonal design with an adjustable feeding table to attract a wide variety of garden birds of all sizes. Built to withstand all kinds of weather and will not easily blow over in the wind.
With its open design it gives the birds a great view of their surroundings, it will attract a wide variety of garden birds and keep them safe from ground predators like cats.
The Table can be set at whichever height you wish so you can keep it quite close to the roof to deter the largest birds like pigeons, or leave space enough for all-comers.
Smooth sanded finish with great attention to detail, the hexagonal table sits on a 3in square post on supported crossed feet with an overall width at the base of 3ft. Finished on top with a moulded lead cap.
Large Hexagonal Wooden Bird Table, made here in Dorset using FSC Approved, Eco-Pressure Treated, Scandinavian Redwood.
Dimensions: Base/Feet: 92cm x 92cm; Roof: 70cm wide max; 210cm High overall. Weight approx. 15kg.
Delivered via courier in two parts. Price does not include delivery. Some small amount of self assembly required.
All timber we use is pressure treated and carries a 15-year Anti-Rot Warranty (see Warranty conditions). We advise that the feed table is cleaned regularly to prevent disease and bacteria build up and, under our Fair Care Warranty. We advise, in order to look after the timber, to preserve its aesthetics, an annual scrub with detergent is needed to remove any algae build up and then an application of a timber protector product.
Please allow up to 5 days for delivery. Delivered via courier in two parts.
Price does not include delivery. Some self-assembly is required.