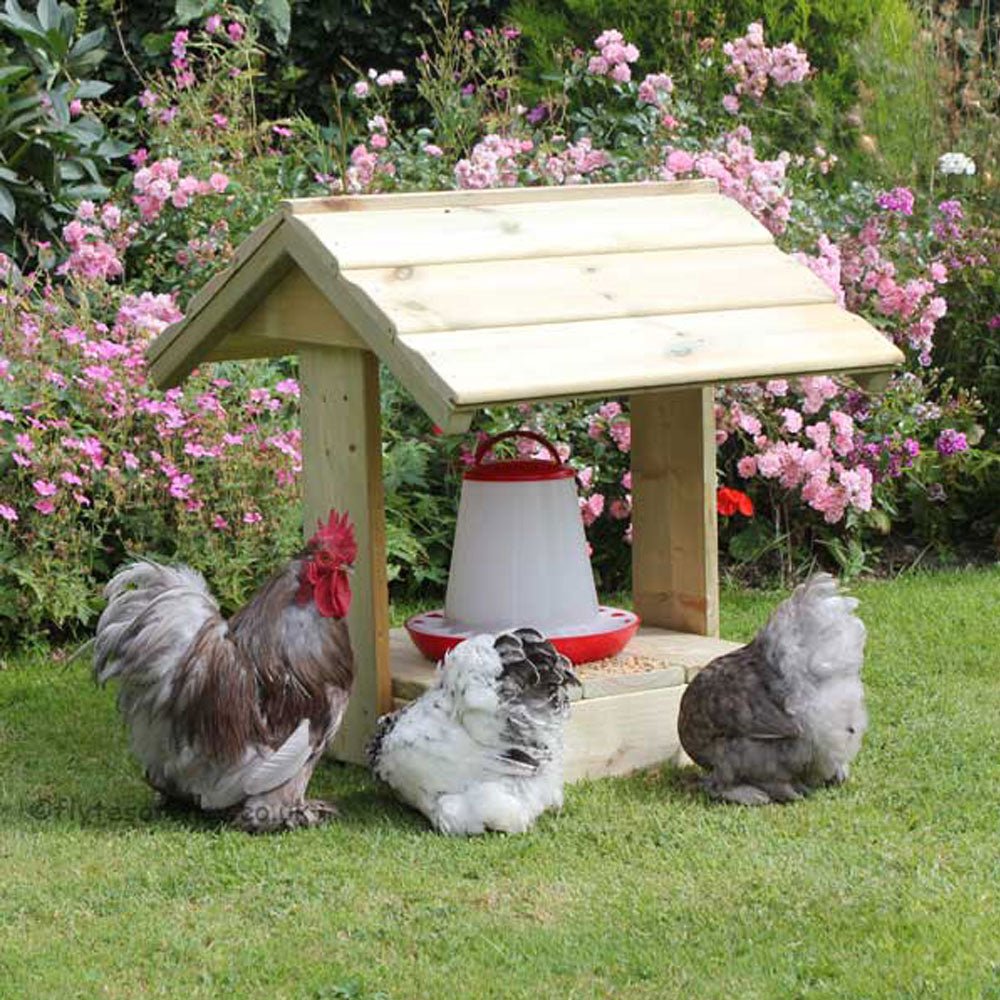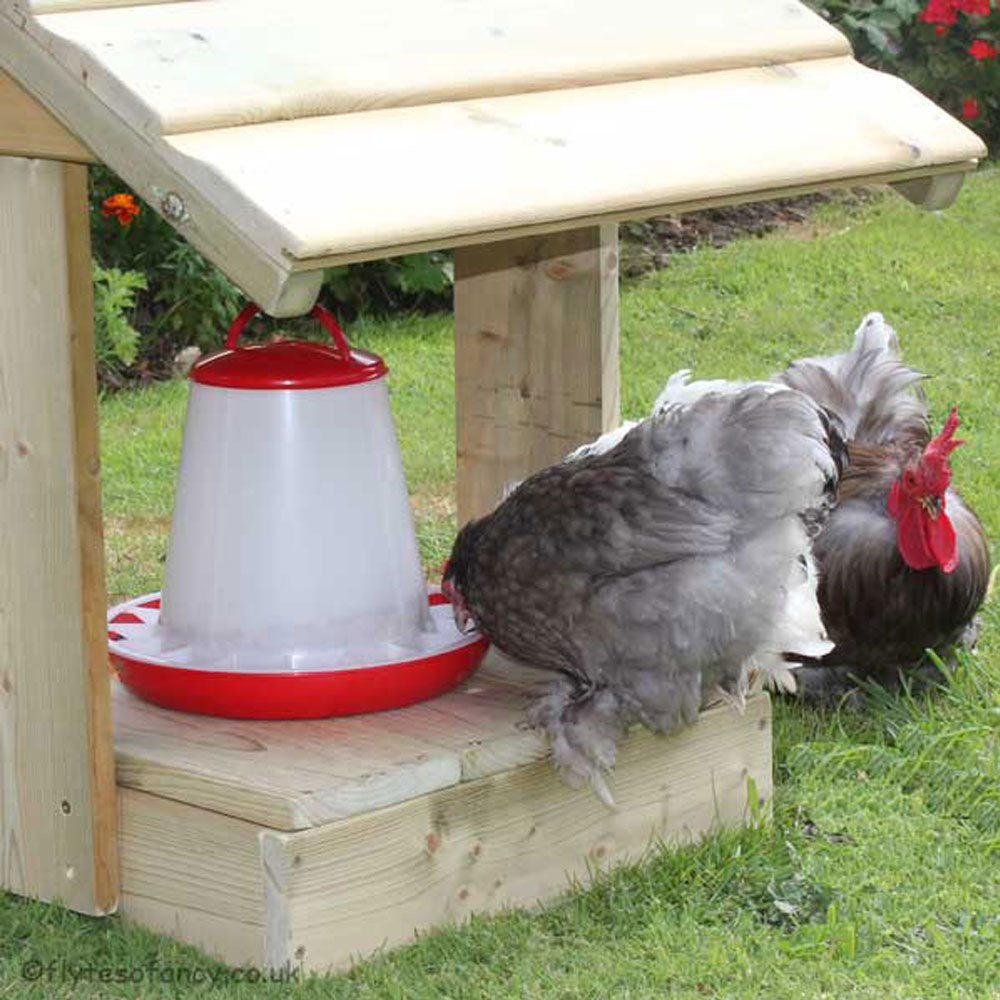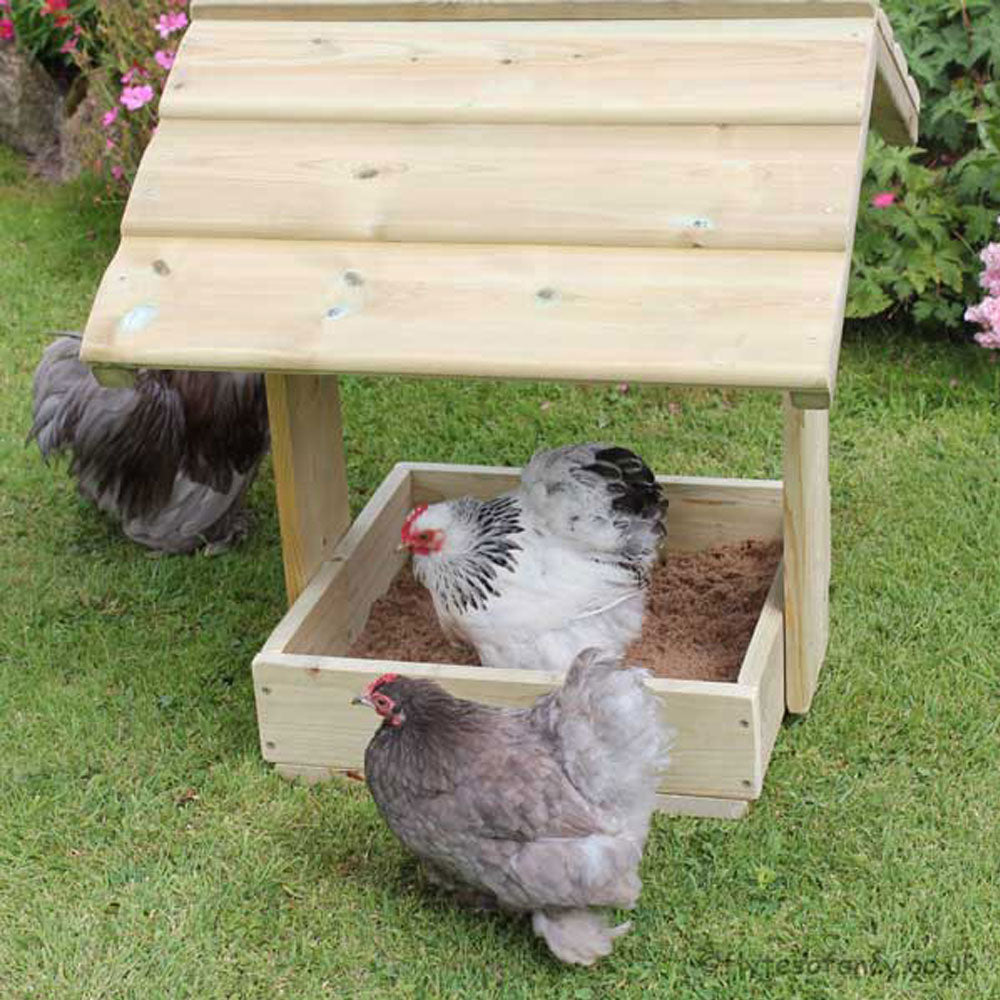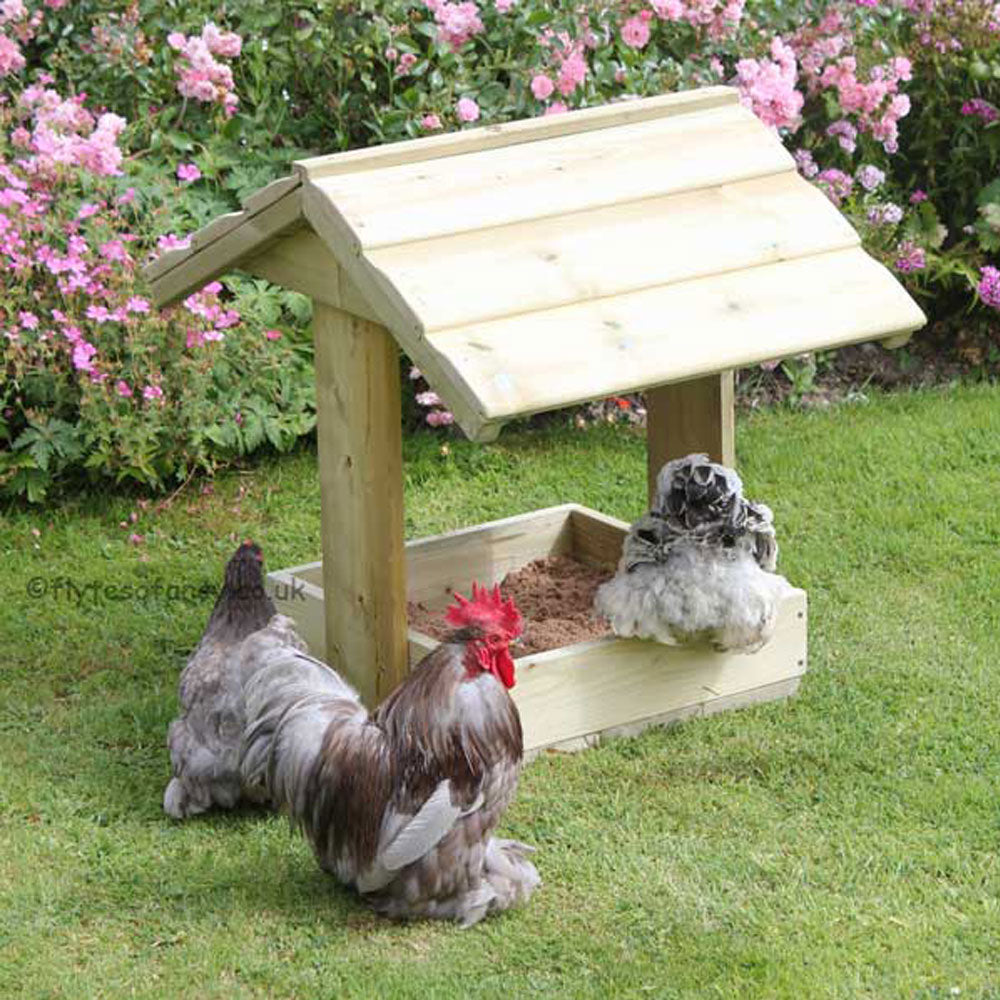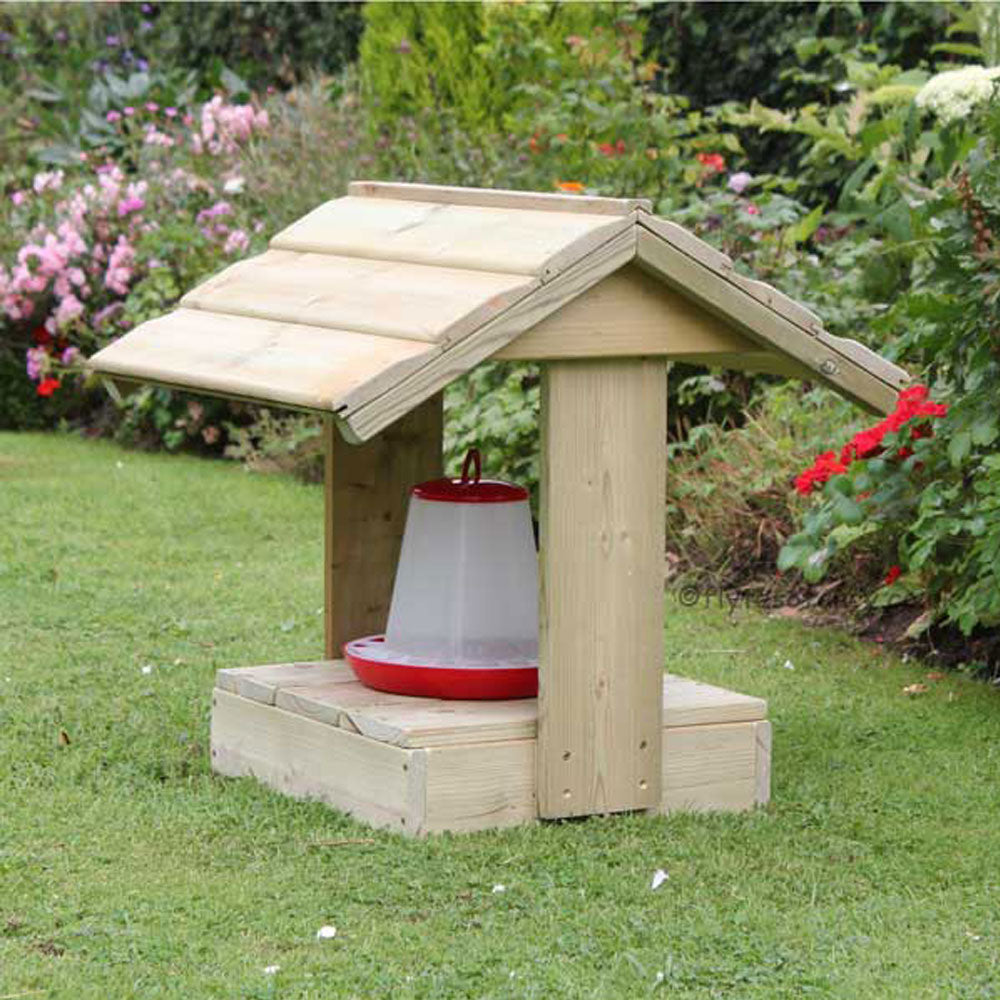 Feeder Shelter or Dustbath
Timber Feeder Shelter or Dustbath for Chickens. 

A unique design from Flyte so Fancy, a timber Poultry Feeder Shelter that doubles as a Dustbath - or a Dustbath that doubles as a Feeder Shelter.
Made from sturdy pressure-treated timber (it weighs approx 14kg so is no lightweight blow-away box).
Arrives in 4 sections but only takes a few minutes to put together. It is raised off the ground to keep the feed clean and protected from the elements.
Especially useful if your hens 'free-range' the garden or paddock and are not confined to a run. Then if you don't need it as a feed shelter in the summer months, you can use it to give them a lovely sandy dust bath. Just turn the base upside down and fill it with our chicken play sand or dry earth and they will love it (and it will save the flowerbeds).
Measures max overall: 60cm x 70cm x 65cm high (24in x 28in x 26in) and the base is approx 18in square and 4in deep.
Normally delivered within a few days but please allow up to 10 days for delivery during busy times. Delivered via courier in sections for self-assembly.
Feeder Shelter or Dustbath
Fast delivery, well packaged and the product was as expected. Easy to assemble, took @ 10 mins. Works well (using as a dust bath at present)
Feeder Shelter or Dustbath
Love the products but only 2 criticisms. I ordered a few items so no clear explanation of which part belonged to which so we mixed up a couple of the Rooves! Also no warning that all would arrive on a pallett & the driver wouldn't unpack or site the large heavy chicken coup for me which caused a few issues. Would have also liked a time frame for delivery as had to wait in all day perfect size for the chickens
Sorry for any confusion re the delivery but your confirmation of delivery date email (sent 7th June) gave details, and a link, of how the delivery was made via Palletline lorry - there are also full details of how deliveries are made in the 'Delivery' page on our website. I am sorry if this wasnt clear. I am afraid though that pallet delivery companies dont normally give time windows until the day as, with this kind of delivery method, the drivers can get held up at other businesses/traffic so we ask the drivers to call you about an hour before delivery. My apologies again for any confusion. Regards, Anne
Feeder Shelter or Dustbath
The quality is top notch as with all their products. The lid was not included although it is shown on the paperwork.
Feeder Shelter or Dustbath
Excellent quality and very fast delivery. Delighted with my purchase.
Feeder Shelter or Dustbath
Loved the fact that most of it is preassembled and of good quality thick wood. Looks amazing painted up in the same colours of my coop. Does the job, thank you :0)