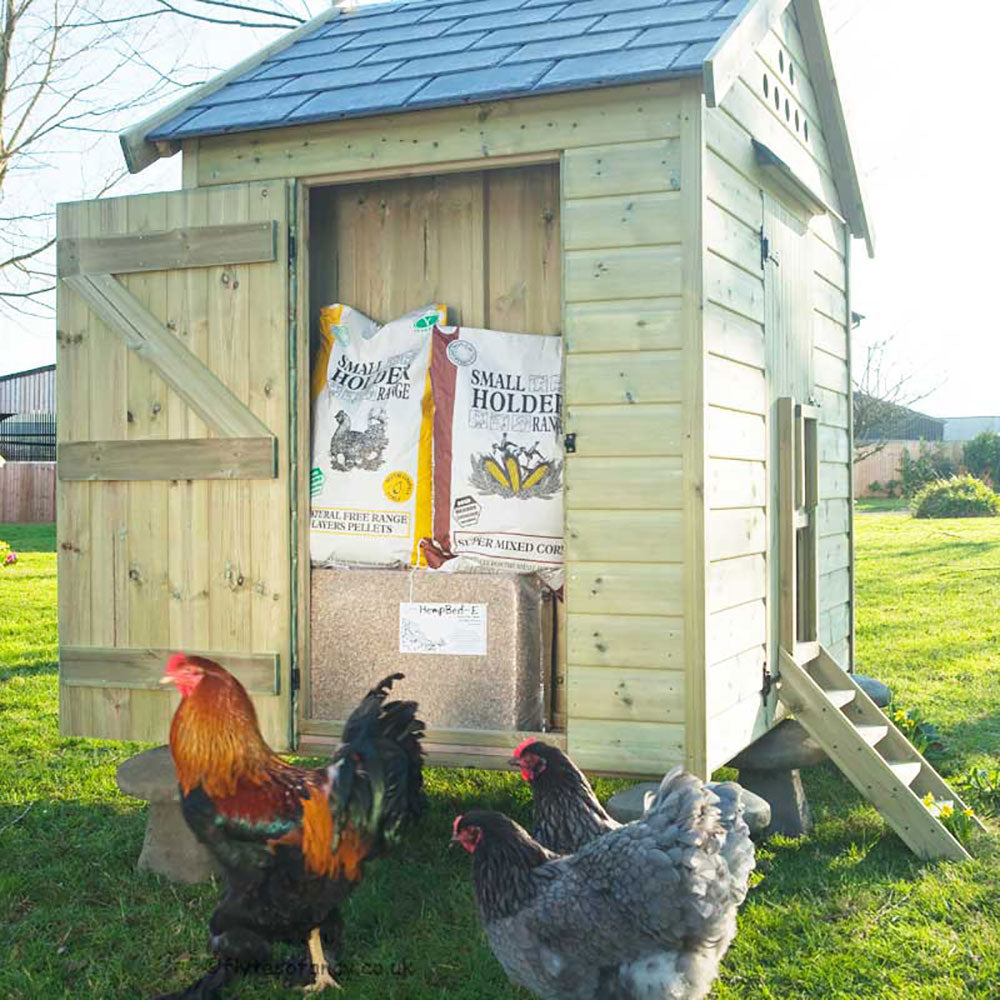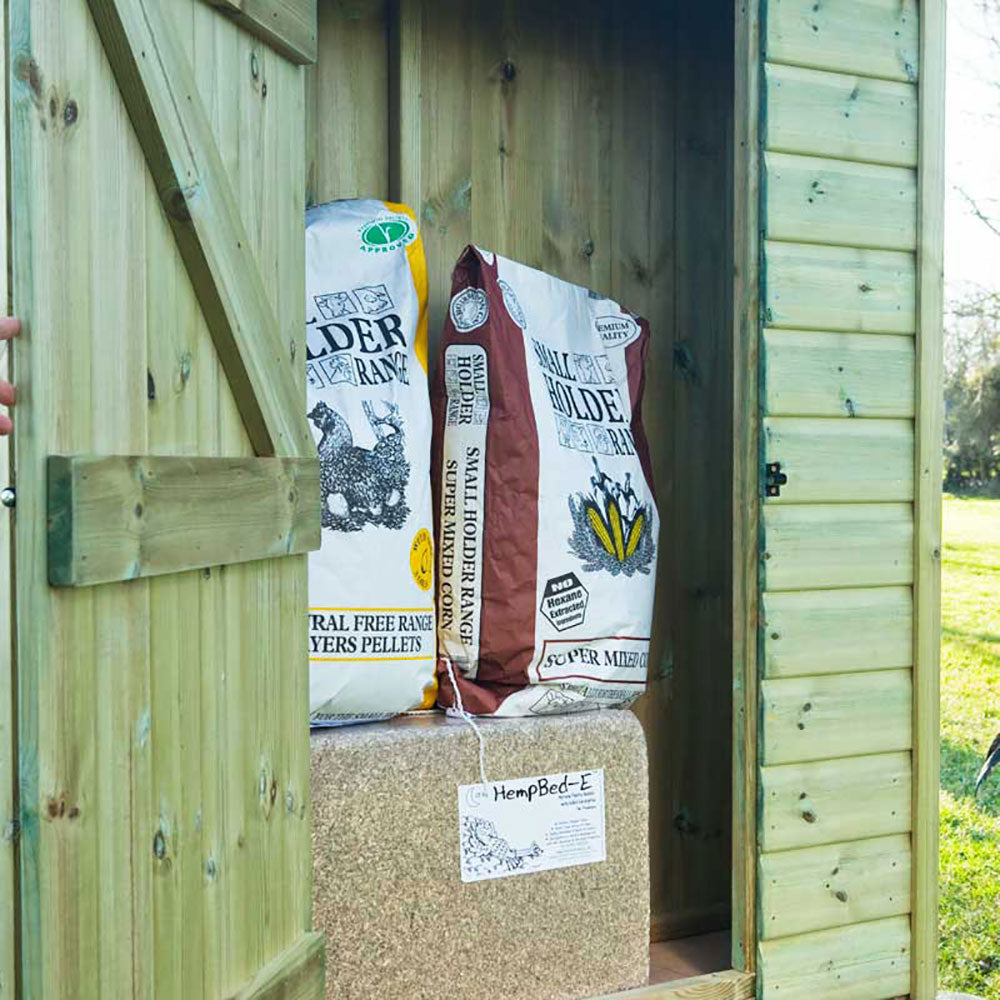 Feed Store for Granary 25 Hen House
Optional Feed & Bedding Store Cupboard to add into the 6ft x 4ft Granary 25 Hen House.
Perfectly sized for the storage of bedding, feed and other accessories, this introduces an extra indoor panel inside the hen house to separate and keep the feed store secure.
By inserting the extra internal panel to create the cupboard it does reduce the indoor floor area of the hen house to 5ft x 4ft, and length of the perches to approx 5ft (150cm), which would then give a capacity of approx. 20 birds.
The Store Cupboard has its own bolted external door and has all the height of the hen house with a depth of 32cm (12.5in), enough for storing bedding bales, cleaning equipment, as well as sacks of corn and pellets. Stores all your 'chicken needs' in one place close to hand.
Depth of cupboard 32cm, which reduces the internal width of the hen house to 150cm.
Can only be purchased at the same time as the Granary Hen House itself as dimensional adjustments are made to accommodate the Store.
Delivery included with the purchase of henhouse.
Fantastic company
I made a few changes to my order and nothing was too much trouble. Everything turned up as expected, great quality and instructions for both a chicken and duck house.