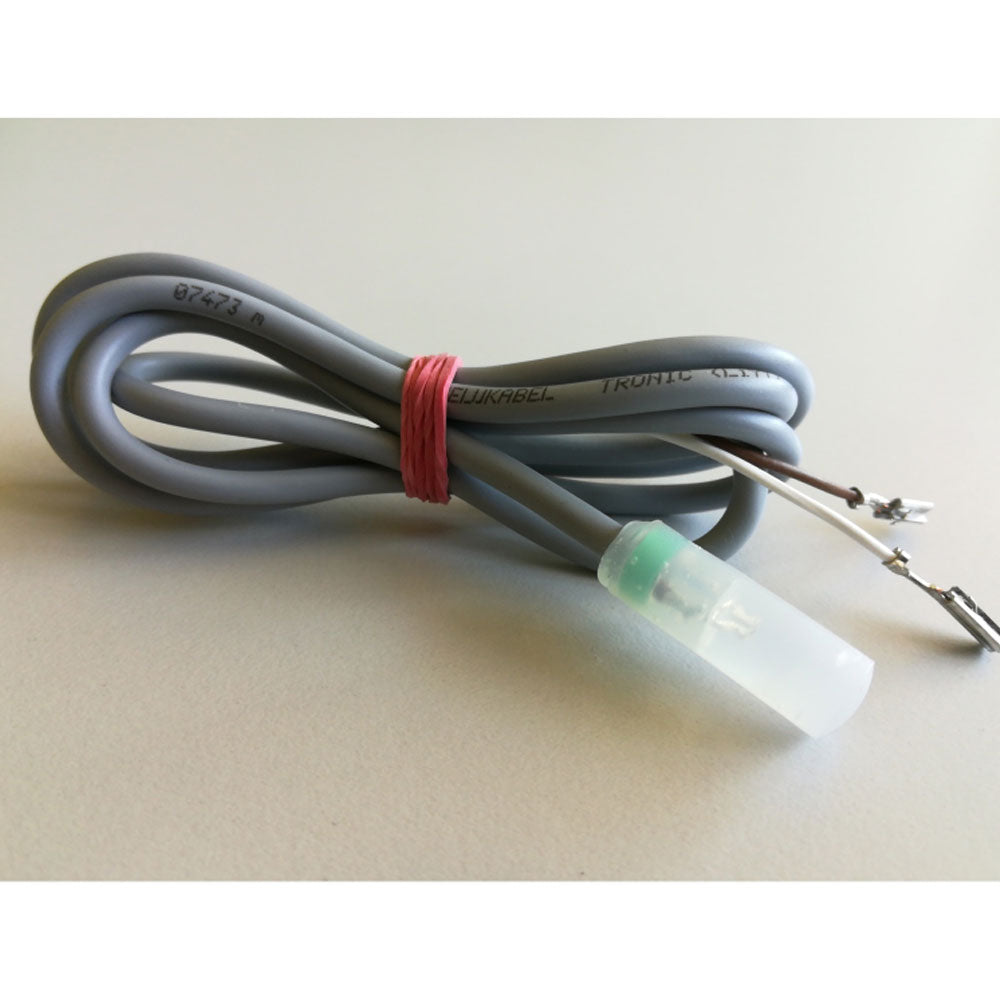 External Status Indicator Cable for VSD units (Green)
Status Indicator Cable with Green LED for use with VSD units (with green band on sensor).
This cable replicates the status flashes normally seen on the VSD unit but if your VSD is mounted inside the Coop it won't be visible. NOT suitable for VSB units.
Add this to your door opener set up so you can see the status of the VSD unit externally or from a distance.
Green flash indicates door closed and all is ok; one Red flash indicates door blockage; 2 Red flashes shows batteries need replacing and 3 Red flashes shows a problem with the cord or an overload.
Attach the cables to Pins 9 and 10 inside the VSD unit (white cable to Pin 10 and brown cable to Pin 9). Place the LED through a 9mm hole to the outside of the coop so that it is easily visible. The Cable is 1m long.
Standard delivery via courier is next working day to most mainland UK destinations for orders placed before 2pm (excl. weekends and bank holidays).