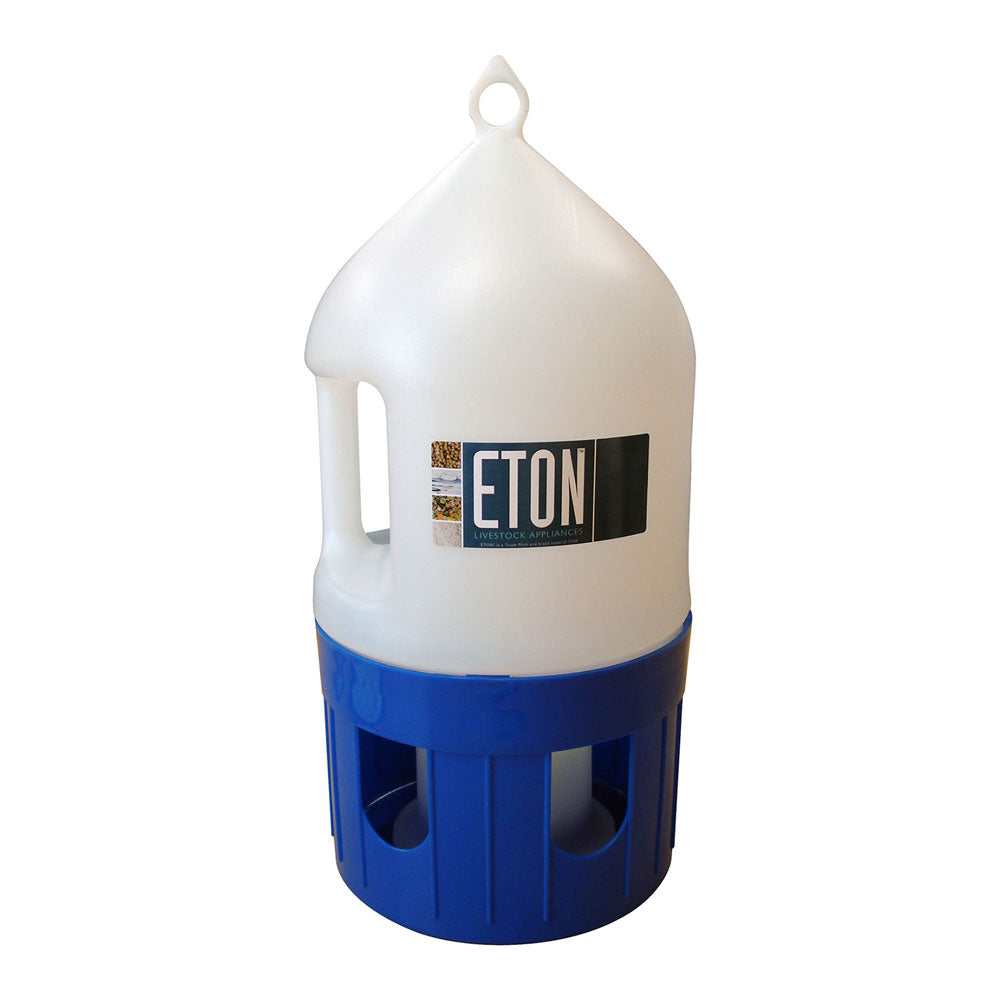 Eton Pigeon Drinker, 5 litre
Eton Pigeon Drinker - perfectly suitable for poultry too - Robust Plastic Drinker with 5 litre capacity. Blue base, white tank. This drinker can be hung up through the loop at the top or free standing on a surface.
Equally suited for poultry and the enclosed design will prevent contamination from faeces or other debris.
Easy to fill and complete with a carrying handle. Just take the tank section, upturn to fill from a tap or hose, put the blue base back on and invert.
Dimensions: 42cm high x 19cm dia
Standard delivery via courier is next working day to most mainland UK destinations for orders placed before 2pm (excl. weekends and bank holidays).