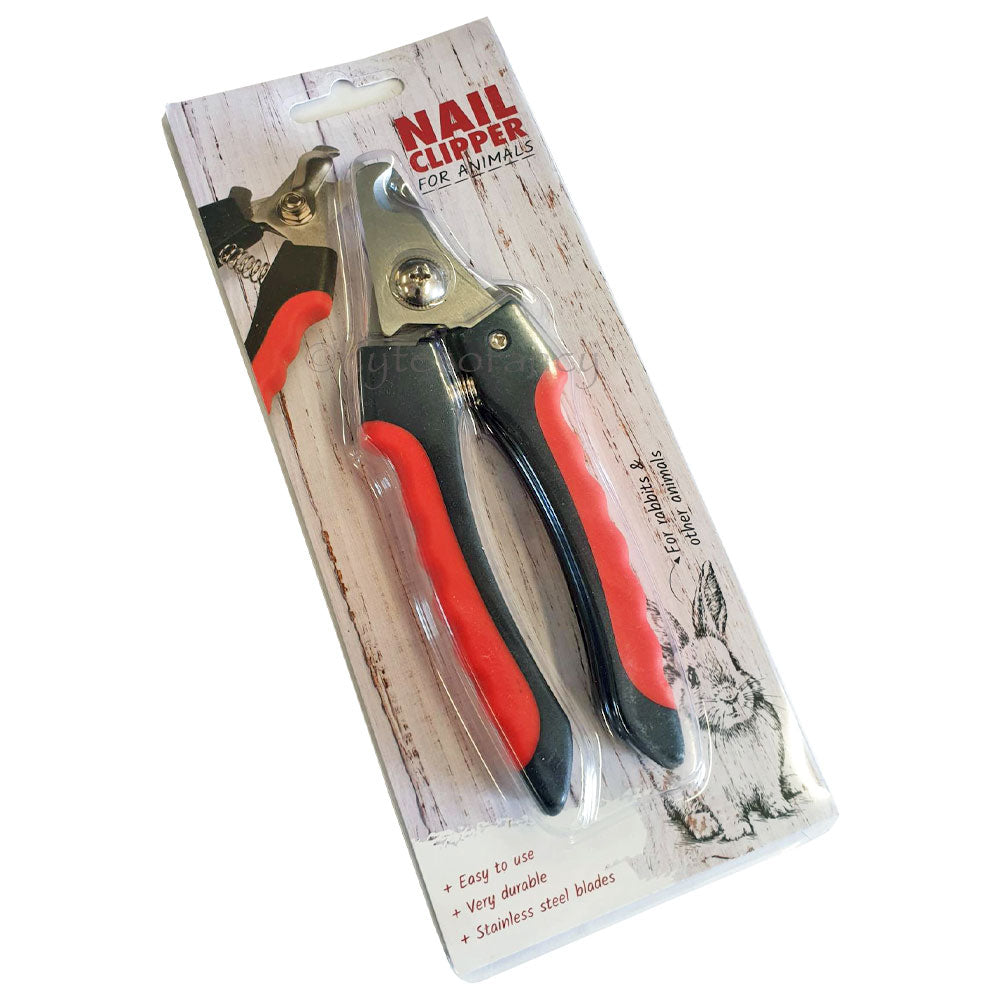 Eton Claw & Nail Clippers for Poultry & Pets
Claw & Nail Clippers for Poultry & Pets.
Nail clipper guillotine for trimming claws on pets and poultry. Nickel plated, standard quality.
The Steel Nail and Claw Trimmer is a practical and very convenient tool to have at home, enabling essential grooming of your pet.
Suitable for chickens, dogs, cats, rabbits, gerbils, hamsters and guinea pigs' nails.
They are very easy to use and designed to be very effective. The handles are comfortably spaced and easily clasped shut using one hand. This makes claw and nail management a far more relaxed affair for your poultry or pet and saves on unnecessary vets bills.
Standard delivery via courier is next working day to most mainland UK destinations for orders placed before 2pm (excl. weekends and bank holidays).