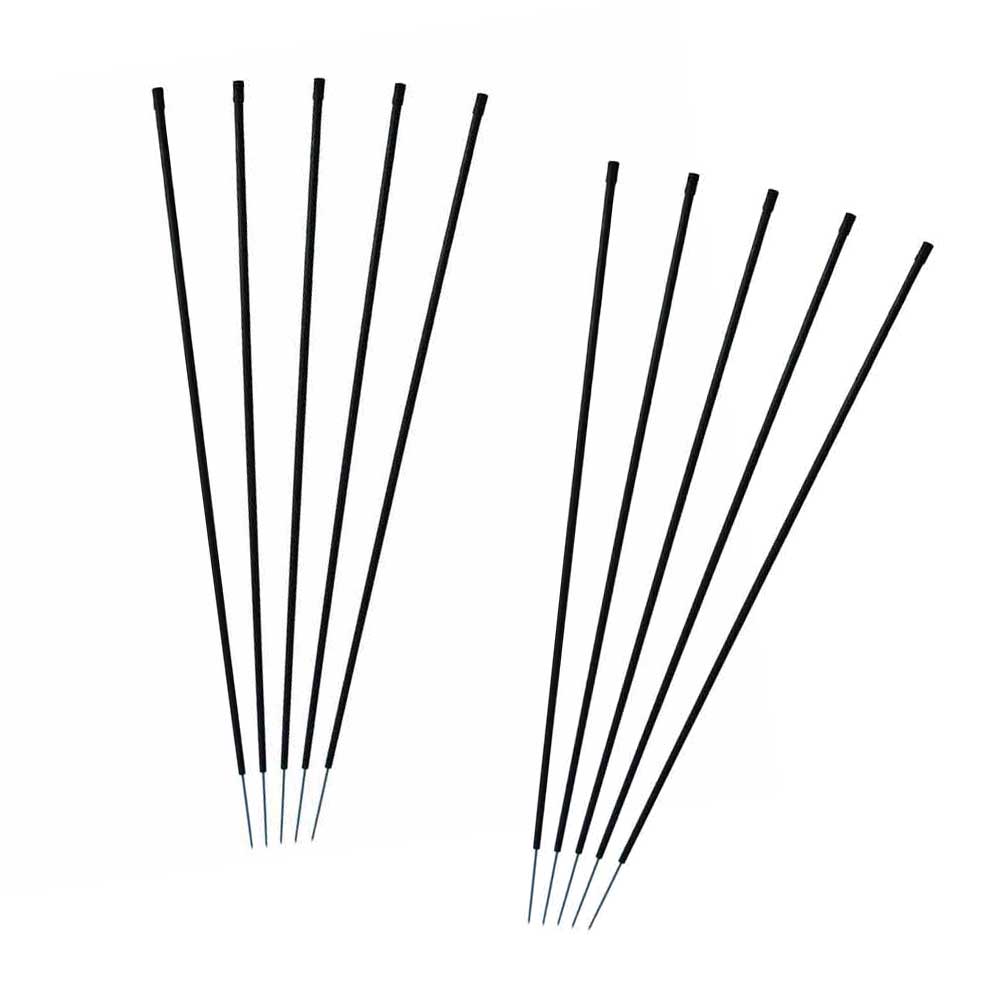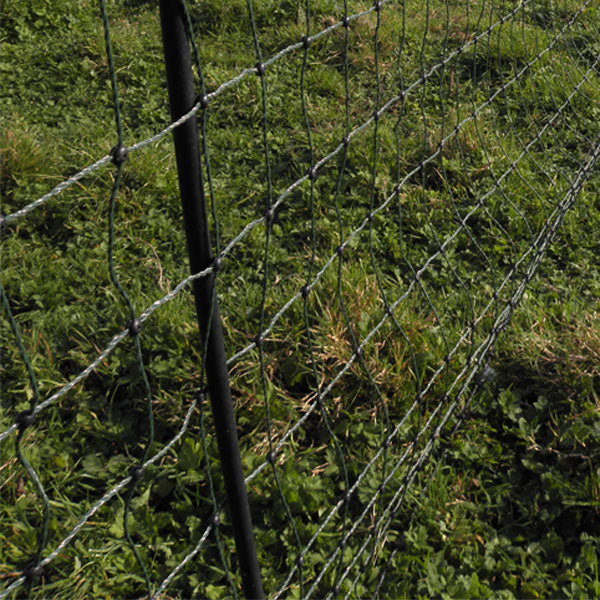 Electric Poultry Netting Flexi-posts (10)
Electric Netting Flexi-posts for Poultry Netting, pack of 10.
Every netting installation is different and the posts included in any netting should be sufficient for most cases. However, we recommend you consider adding these posts to a net or kit order if your ground is uneven or sloping.
Black Flexi-posts for Green Poultry Netting. 110cm finished height, plus 18cm metal spike for pushing into the ground.
Extra posts are sometimes needed for poultry netting especially if you have an awkwardly shaped poultry pen, restricted access around the pen or, sloping and uneven ground.
Sagging in the netting can be often remedied by adding extra posts where it changes direction and, when combined with guy ropes, the net should be quite taut.
Standard delivery via courier is next working day to most mainland UK destinations for orders placed before 2pm (excl. weekends and bank holidays).
Hens haven
I love my electric fencing as the hens are definitely protected no vermin or preditor has ever crossed through the electric netting once powdered on of course!
Electric Poultry Netting Flexi-posts - 10
Very efficient. Ideal for ensuring electric fence is tight over uneven ground
Electric Poultry Netting Flexi-posts - 5
We have been purchasing various items from Flyte So Fancy for some time now. Everything is of first class quality, deliveries are fast, help and assistance when required is freely given. Anne and Phill are clearly devoted and have taken pride in their business that has brushed off onto their staff.
We have just taken delivery of a bespoke Gypsy Daydream Hen House that oozes quality,initially one could think it's a lot of money to keep chickens in but the workmanship is fault less.This company can only be described as a pleasure to deal with where the customer is valued.
We are moving and re doing our rabbit and chicken runs so our hen house has pride of place at the front of our property, photos will follow when completed.
Just hope they never retire!!! Everything as described and does the job well
Thank you so much for your kind words and we are really happy to hear you are pleased, that makes our day!
Electric Poultry Netting Flexi-posts - 5
Fast dispatch, items as described - would use again! Very stable, easy to use, come with a small attachment to hold the netting on the floor too - great
Electric Poultry Netting Flexi-posts - 5
Quick deliveryman quality goods. Great range of products