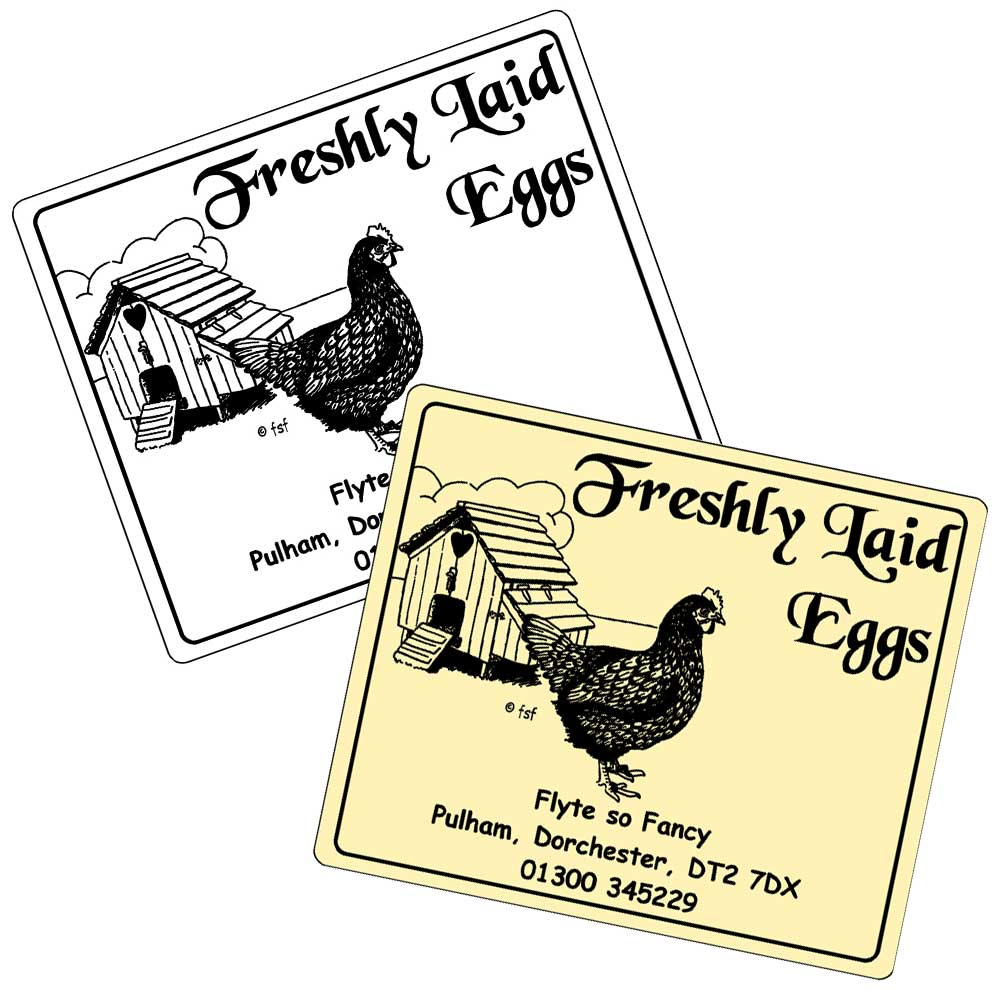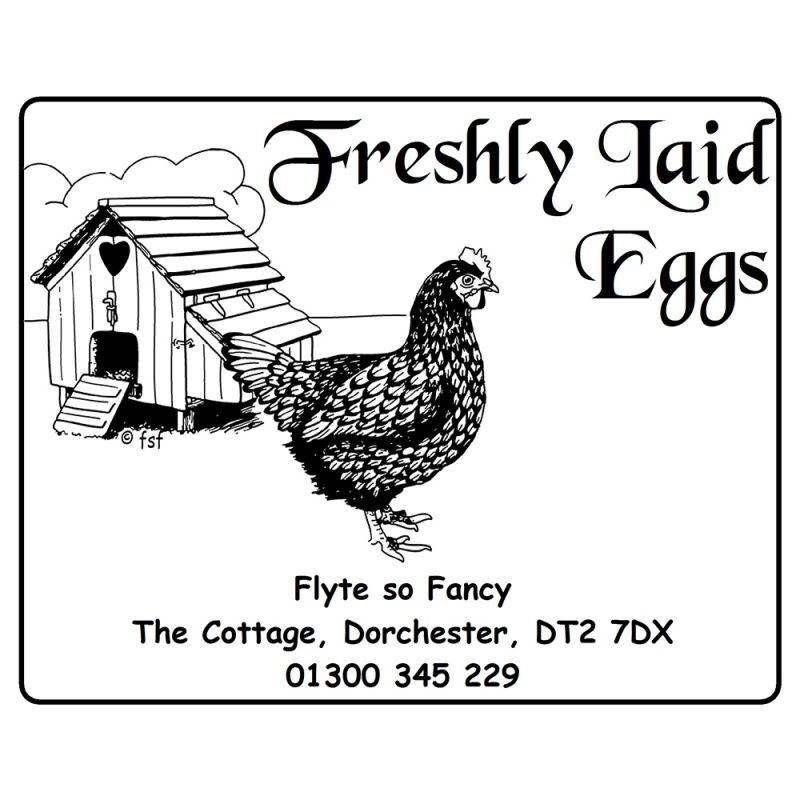 Egg Box Labels - Hen House and Hen - Freshly Laid
Make more impact with your egg box display for increased sales, or just personalise your gifts, with these unique, customised Flyte so Fancy Egg Box Labels for half-dozen egg boxes.
Freshly Laid Eggs Label - Choose from White or Clotted Cream. Black print only.
The Freshly Laid Eggs Label is for those of you who cannot call your eggs 'Free Range', but if you can, then we also do 'Free Range Eggs' Labels too.
For the iMagic style egg boxes - Label size is 92mm x 76mm.
For Standard Plain Grey Egg Boxes - Label size is 102mm x 68mm.
Roll of 100, 500 or 1000 Semi-gloss adhesive labels, with our exclusive hen house and hen design, suitable for half dozen egg boxes. For larger quantities please call for a price.
Select colour, size, and quantity above and enter the text you would like.
Line drawing design, depicting a Maggie's Hen House and a hen, with space for your details (e.g. name, address, phone number) or required text.
Placement of the text depends on amount of text you need, and we will arrange the layout to look its best. The images are for guidance as to where the personal text will be placed beside the drawing. If you would like a proof by email first then please add 'proof required' in the box.
Enter your text as one line with a maximum number of 80 characters.
Please allow up to 3 working days delivery for egg box labels as they are printed in-house. If ordered with egg boxes or other items then your whole order will arrive with the egg box labels.