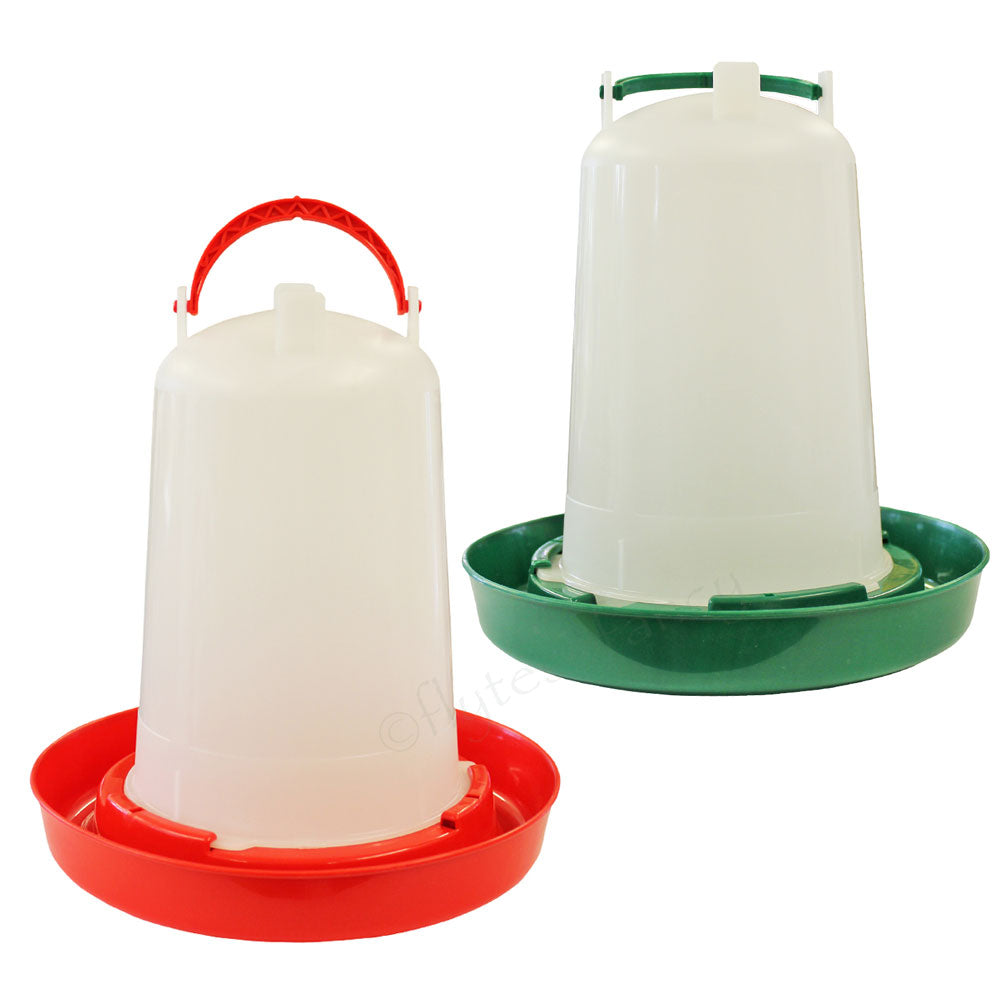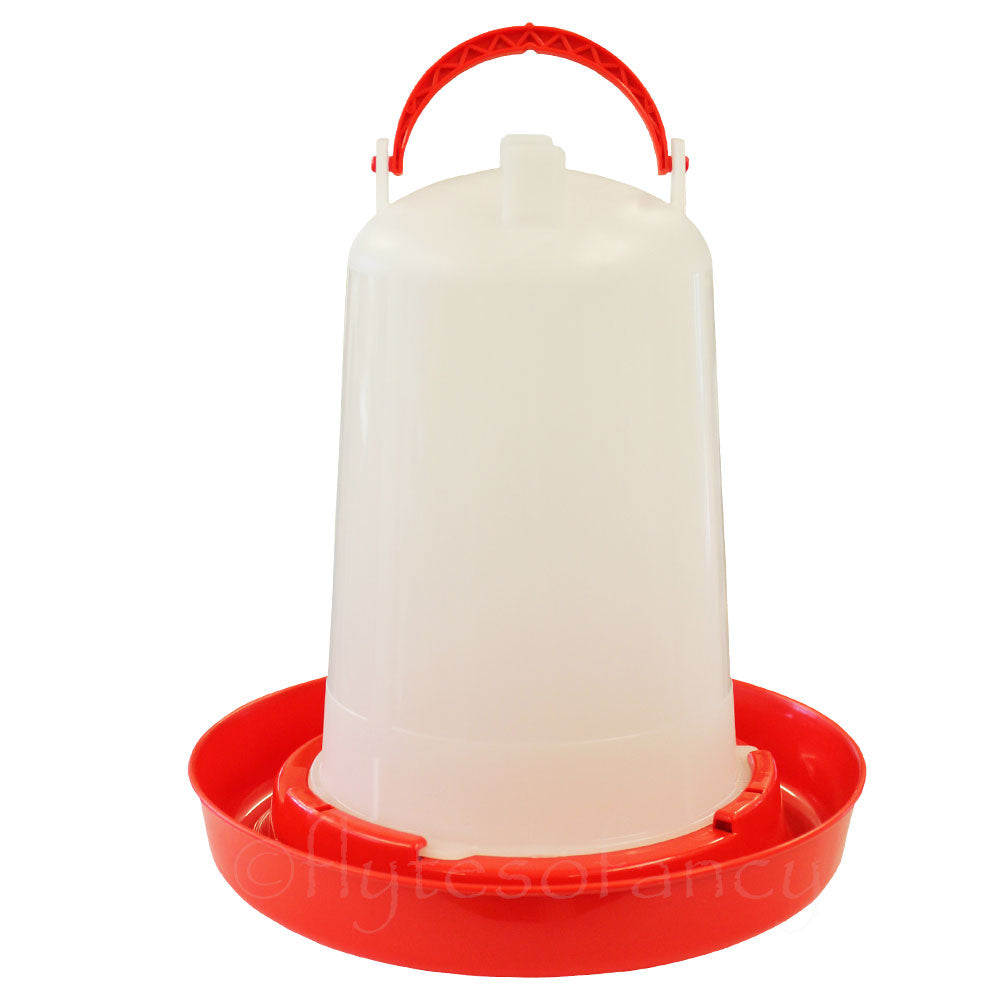 Economy Twist Lock Chicken Drinker, 1.5Litre
Economy Twist Lock Chicken Drinker with handle, 1.5Litre capacity. Available with Red or Green base.
Perfect for chicks, small poultry or just a few hens. Great for giving medications. Can be hung up by the handle.
Dimensions, overall max.: 19.5cm dia. x 20.5cm high
To fill: Upturn the dome, fill with water, twist the base back on and turn the drinker the right way up - easy-peasy.
Standard delivery via courier is next working day to most mainland UK destinations for orders placed before 2pm (excl. weekends and bank holidays).
Great Feeders
I purchased the water and feeder x2, great feeders, do the job perfectly and happy I can hang the feeders. Wanted green and not many companies do the green. Easy to fill and clean, supply my 4 bantams with food and water.
Cheap drinks
This is a great little drinker, we have 4 Pekin bantams and two of these drinkers, 1 in the run and 1 outside.
The handle on this drinker makes it a lot easier to manoeuvre compared to the ones without a handle, we've got a couple of those as well and I've ended up with wet toes when I've picked it up on more than one occasion.
Quick delivery and good quality products.
Easy to fill
This drinker is much easier to fill than the last one I had.