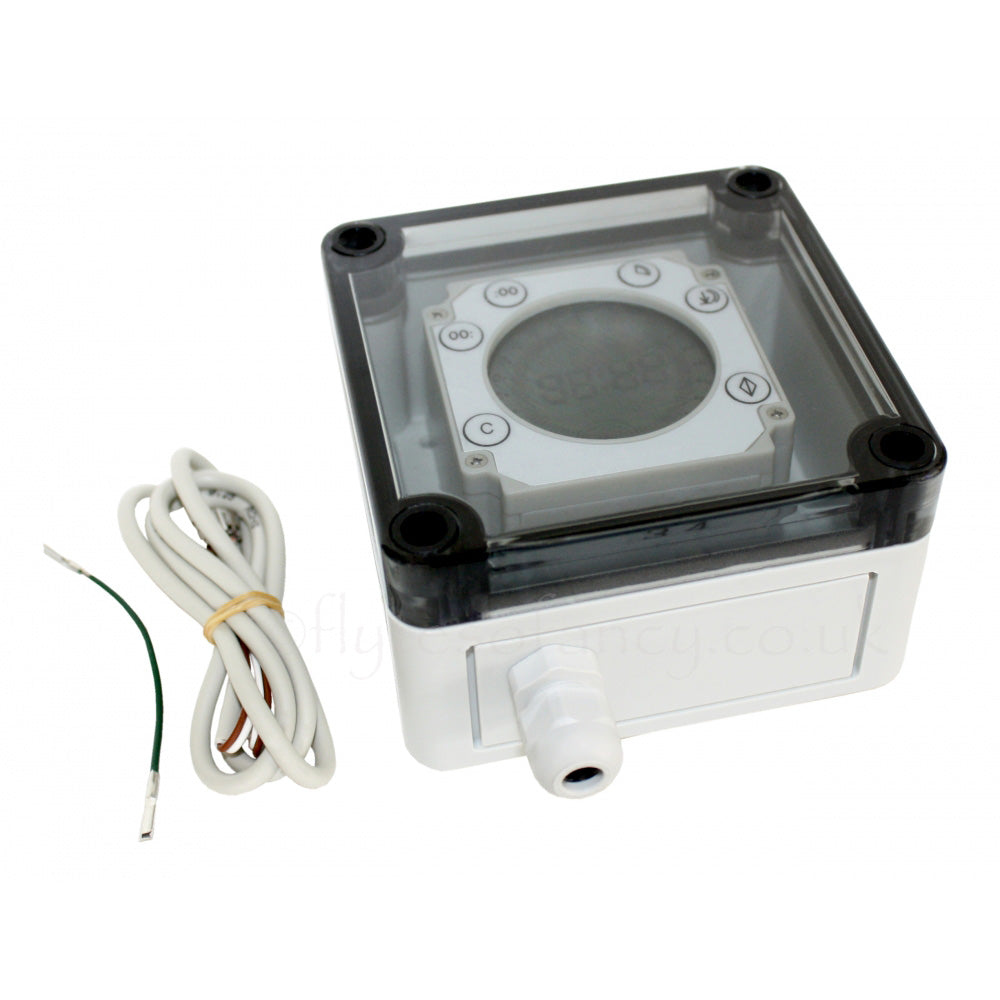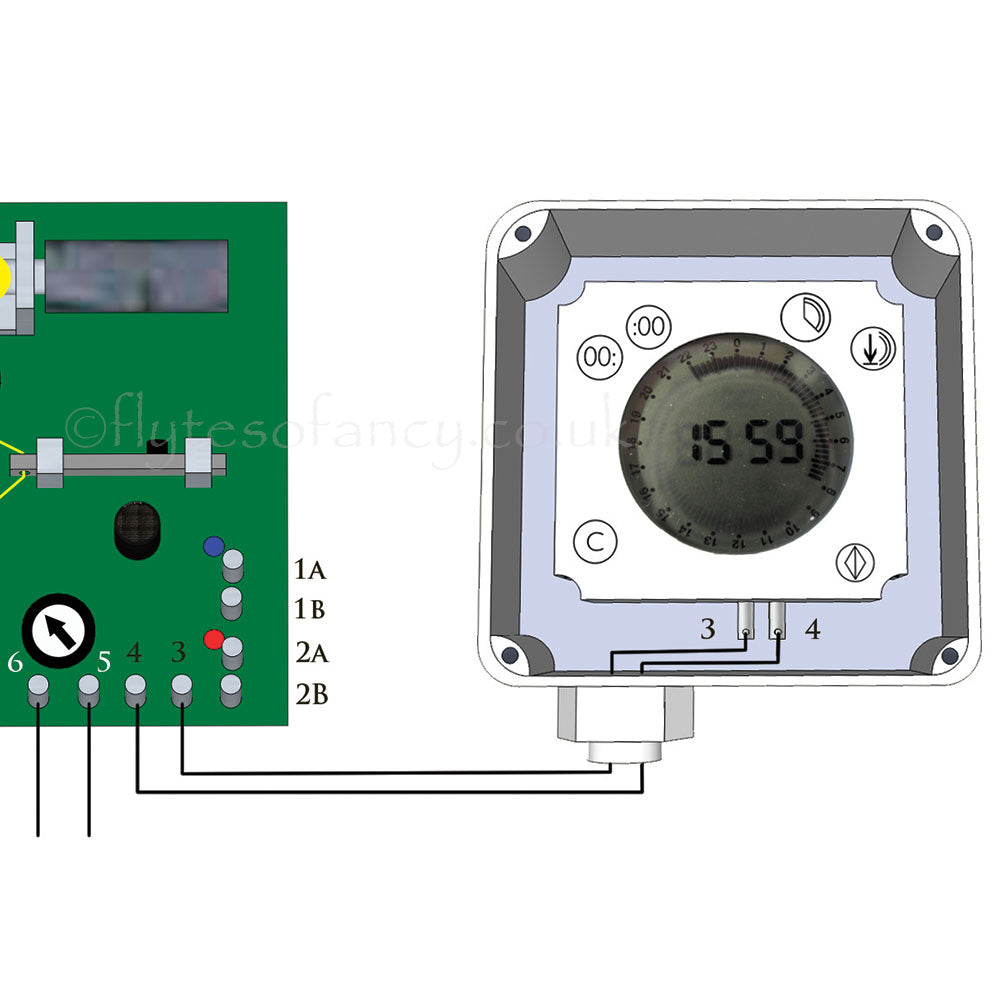 Digital Battery Timer for VSD & VSB Door Opener Units
Digital Battery Timer for VSB & VSD Door Opener Units. Made in Germany.
Add this Digital Battery Timer to the VSB/VSD Daylight Sensor Door Opener to give more regular control of the door opening times i.e. you can set this timer to open the door at 7am every morning throughout the year.
This is a very useful gadget to add to the Door Opener units especially if you don't want the automatic door to open at the crack of dawn (chickens can disturb the neighbours at 4am in the summer!), or to keep your flock safe from the fox.
You can set the timer to open the door at say, 6am or 7am, and then close as normal at dusk, or set the timer to close it too.
The Digital Battery Timer has a 3-year Manufacturer's Warranty which includes conditions.
The Digital Timer works off two ready-installed AA Batteries, is easy to install and comes with full instructions. Inside the box will be - the Battery Timer (2 x AA batteries pre-installed), grey connecting lead for VSB/VSD unit; a very small jumper cable if control is required only by the timer.
Replacement Timer Cable & Jumper are available if they need to be replaced.
The Battery Timer is covered by a 3-year manufacturer's warranty (this does not cover oil contamination, battery leakage, insect damage or water damage). Please call us if your unit appears to fail as we can offer advice regarding installation and operation to often fix problems immediately.
If the unit is faulty, we offer our own 'replace with new' policy within 30 days of purchase. Thereafter, if we have been unable to help, you can return the unit to AXT for repair or replacement under your statutory rights (email: service@axt-electronic.de). We cannot repair faulty timers here, only the manufacturers can effect repairs or replace as necessary.
Standard delivery via courier is next working day to most mainland UK destinations for orders placed before 2pm (excl. weekends and bank holidays). Please note this may not always be possible at busy times e.g. after weekends and bank holidays.
Digital Battery Timer for VSD & VSB Door Opener Units, Various houses, runs and accessories
We have bought all of our poultry housing, runs and equipment from Flyte so Fancy.
The quality is outstanding as are the instructions, support and advice on offer. Every item has been functionally designed with no 'built in obsolescence'. Great value for money when you consider the products will probably outlive me!!!!
I couldn't recommend them more highly! Thank you Flyte so Fancy :)
Fantastic service
I sent in my door opener as it was no longer working. Within three days of posting item, the team had diagnosed the problem, fixed it and sent it back to me. Very pleased!
Digital Battery Timer for VSD & VSB Door Opener Units
Digital Battery Timer for VSD and VSB Door Opener Units
Flyte so fancy are excellent online suppliers of quality poultry goods. Used with the dor opener, this product allows for an automatic coop system
Digital Battery Timer for VSD and VSB Door Opener Units
Speedy service. Well packed. No excessive delivery charges to Highlands. Peace of mind if you don't want to rely on light sensor; belt and braces.