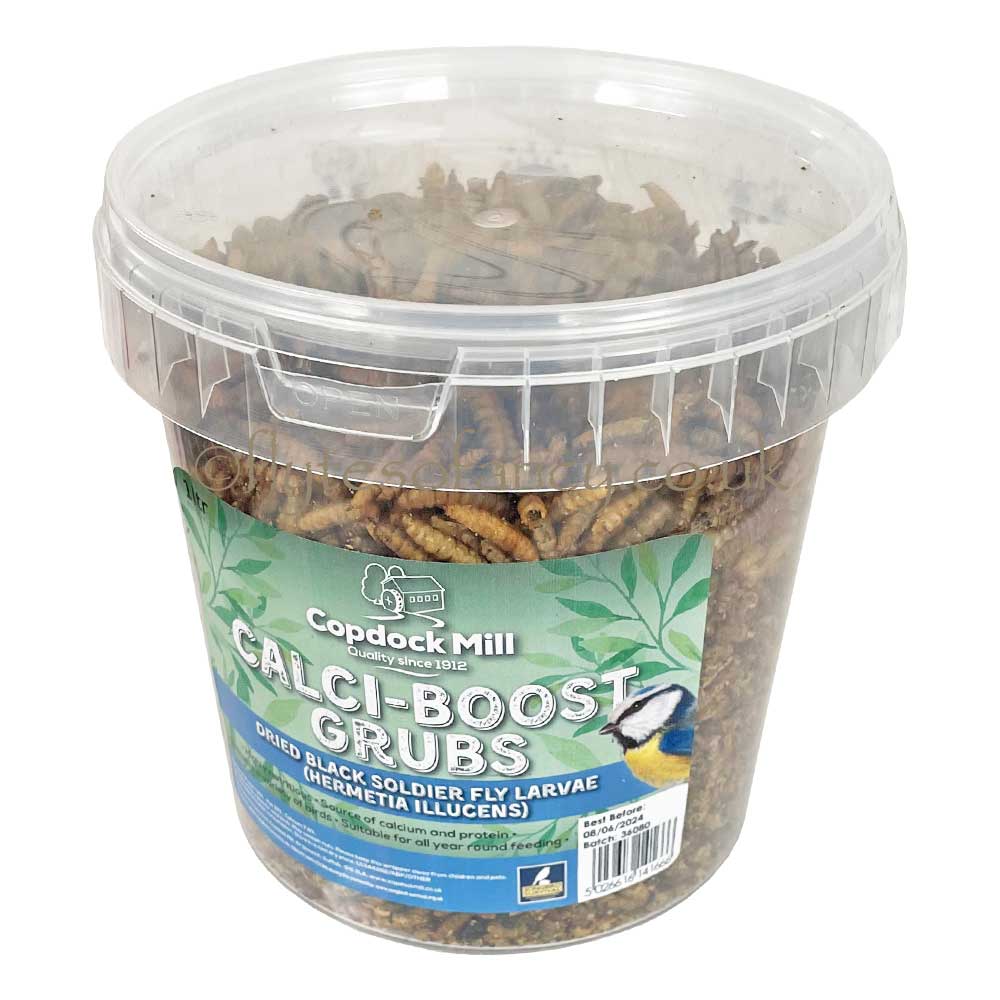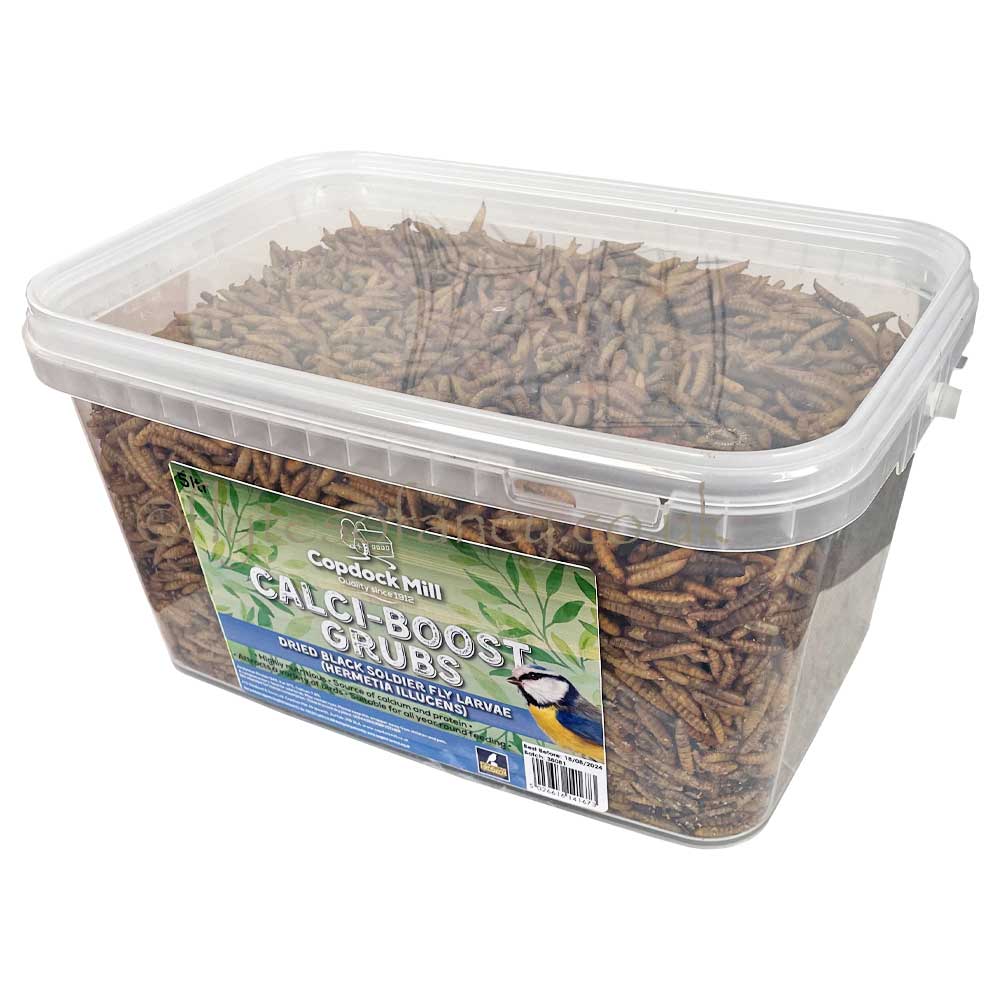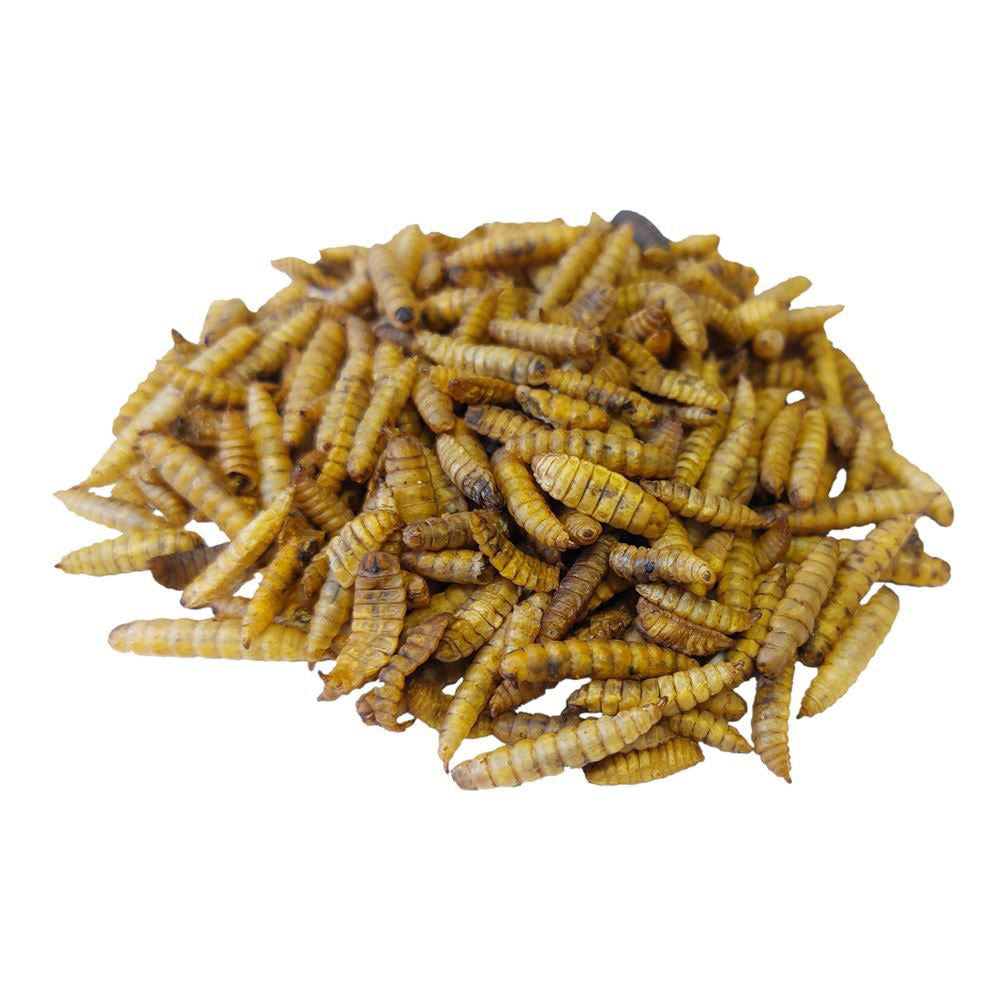 Copdock Mill Calci-Boost Grubs
Copdock Mill Calci-Boost Grubs in 1 litre (approx. 200g) or 5 litre (approx 800g) plastic tubs. A super-food for birds, highly nutritious and can be fed all year round.
Calciworms, or Calci Grubs, are the dried larvae of the Black Soldier Fly and are completely different to Mealworms. They are high in protein, fats, amino acids and high in calcium. This richness makes them an excellent addition to the diet of growing and breeding vertebrates such as birds, fish, hedgehogs, small mammals and reptiles.
Calci Grubs contain 34% protein, 37% fat and 7.9% calcium. A great feed for insect-eating creatures. Use as an occasional treat as part of a balanced diet e.g. a teaspoon per hen every other day. Tip: Do not feed to excess as it will make your chickens fat.
Standard delivery via courier is next working day to most mainland UK destinations for orders placed before 2pm (excl. weekends and bank holidays).