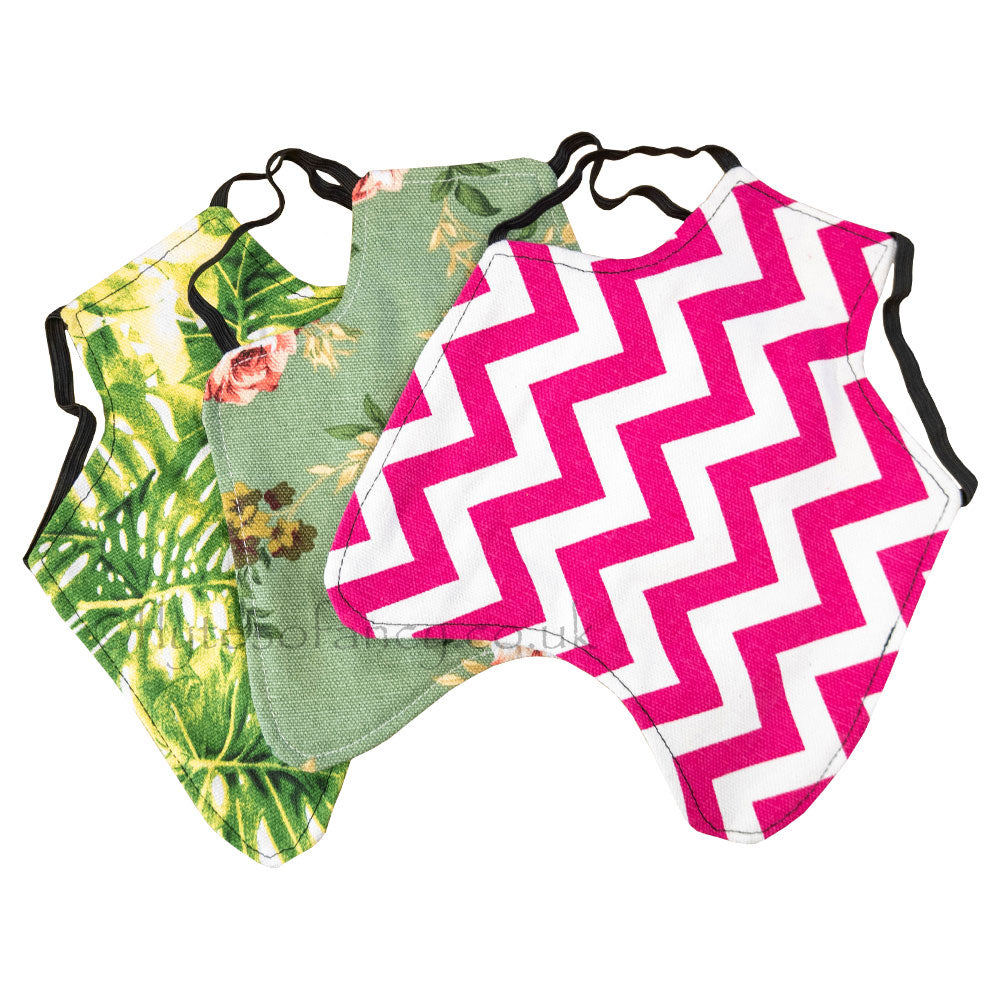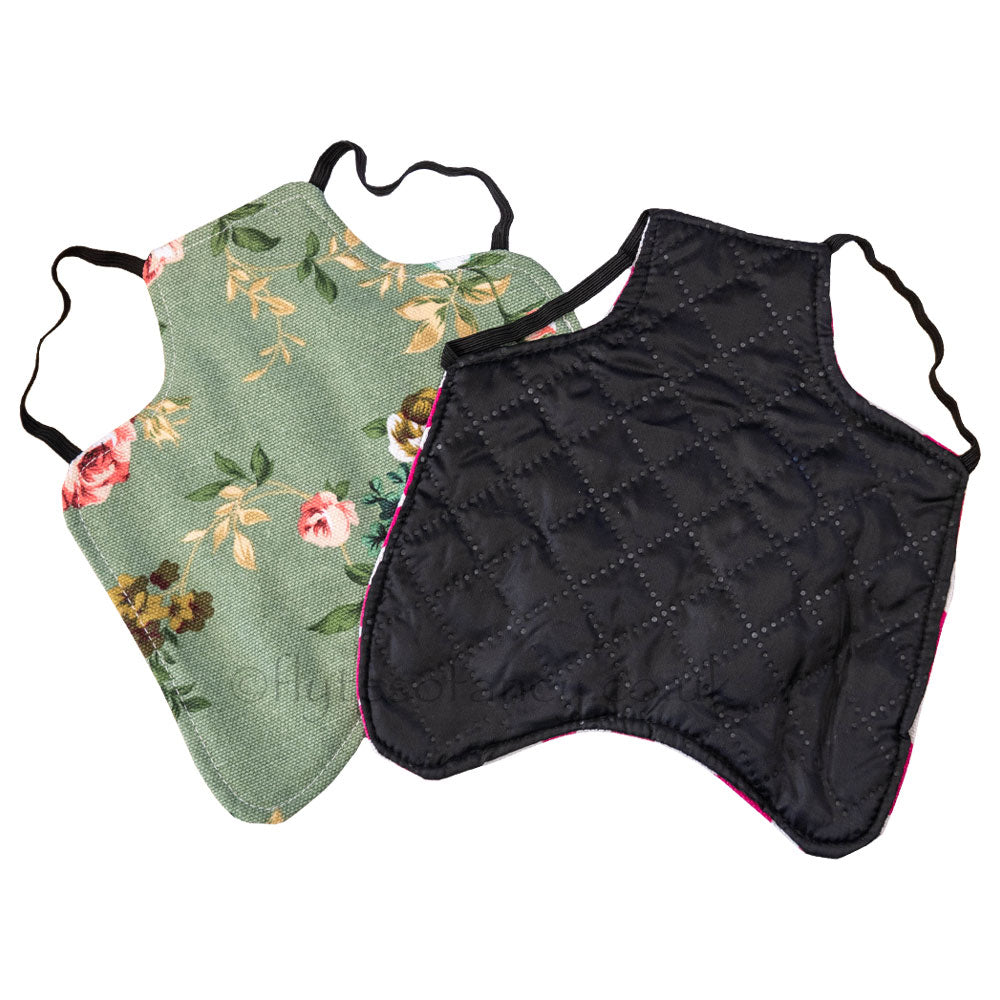 Colourful Poultry Saddles, pack of 3
Pack of 3 Colourful Fabric Poultry Saddles. Three saddles in different fabrics with a quilted inner for added warmth.
Poultry Saddles, or hen saddles, can be worn by hens to protect their backs from injuries often caused by over-amorous cockerels during the mating season.
They can also protect the birds from attacks by other birds when hen-pecking is a problem, during the moult where it will help keep them warm and allow feathers to grow back or to prevent them from damaging their own feathers by over-preening.
Covering the back of the bird with a saddle will allow feathers to grow back underneath and hide the bare skin which often encourages feather pecking problems, especially during the moult.
Each pack contains one Garden design; one Leaf design and one Pink zigzag design. Helps with the identification of birds too.
Size as given by maker: 17.5cm wide x 19cm neck to tail (approx. 7ins x 7.5ins)
The size we have measured them at (overall): 19cm wide x 22cm neck to tail (7.5ins x 8.5ins))
Suitable for: Bantams or standard hybrid hens
Material: Cotton Canvas outer; Quilted inner
Weight: about 25g
Standard delivery via courier is next working day to most mainland UK destinations for orders placed before 2pm (excl. weekends and bank holidays). Please note this may not always be possible at busy times e.g. after weekends and bank holidays.
Feather protection
Like the diff colours although have ended up using the one with the slightly longer elastic. Trying to cover the back of a medium size hen, to prevent the other girls pecking her feather in the area around her oil gland but only just covers and not when she bends down, therefore not perfect it could do with being slightly longer.