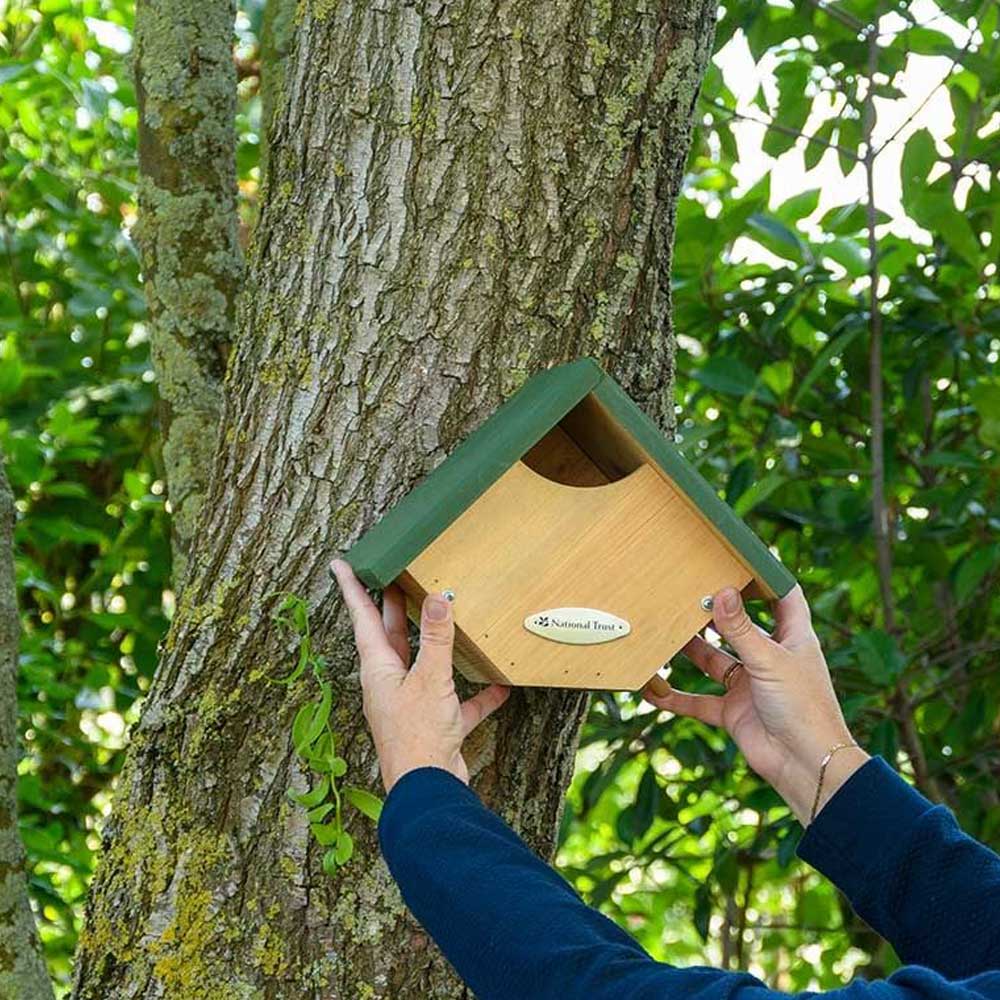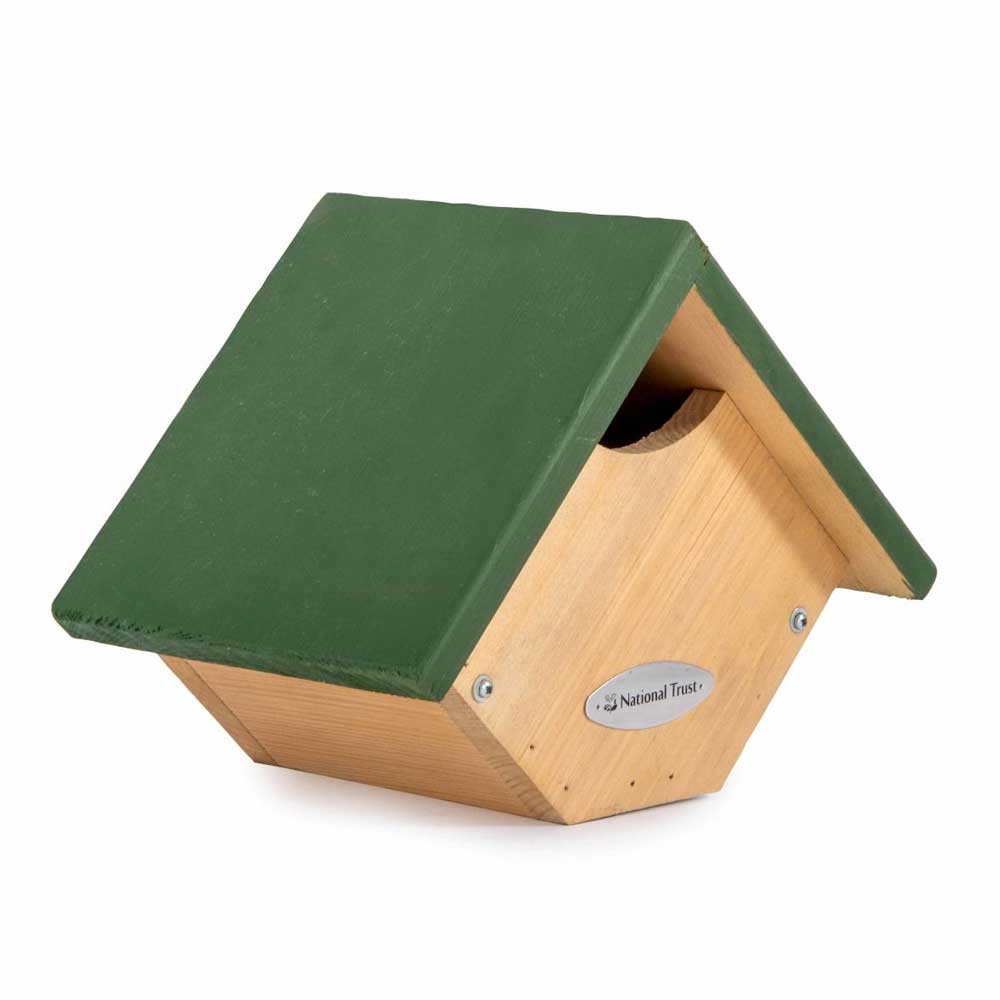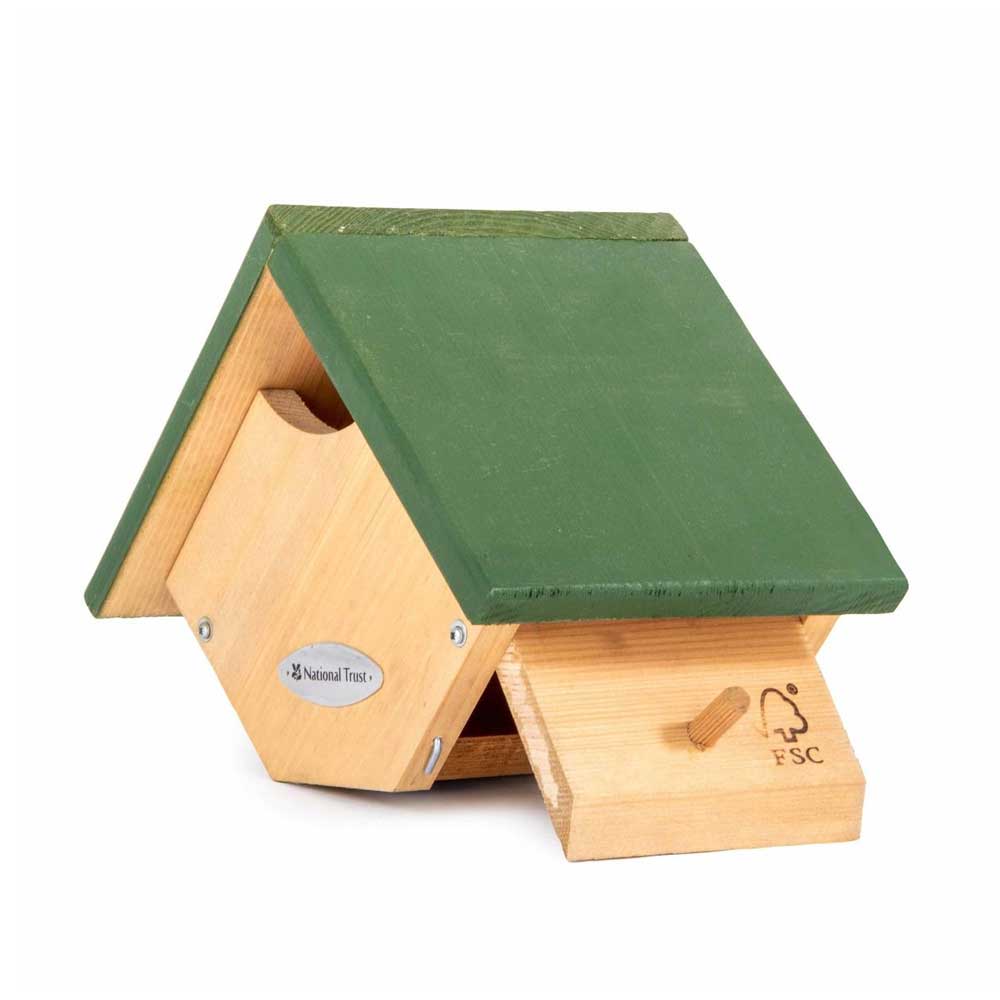 National Trust Robin & Wren Nest Box
The Robin & Wren Nesting Box from National Trust. Wooden box with a green painted roof, a drainage hole and access panel for cleaning.
A 'wonky cube' diamond design with a large, wide half-open access hole of this nest box makes this a very popular home for Robins, Thrushes, Wrens and maybe Pied Wagtails. 
The shortage of natural nesting sites is thought to be one of the significant factors behind the decline of some of our once most-common garden birds.
By putting up nest boxes in our gardens, which replicate a bird's natural nesting preferences, you can encourage them to breed near your home.
Install in a partially concealed place like a hedge or ivy-covered wall but ideally no higher than 2m. Make sure it faces north or east, never south, and tilt it slightly forwards to prevent rain from getting into the entrance. Wrens prefer to nest close to the ground whilst Robins at around 1m-2m high.
Dimensions: 19cm high x 26cm wide x 17cm deep.
CJ Wildlife makes National Trust Bird Boxes from FSC timber from sustainable sources.
Standard delivery via courier is next working day to most mainland UK destinations for orders placed before 2pm (excl. weekends and bank holidays).