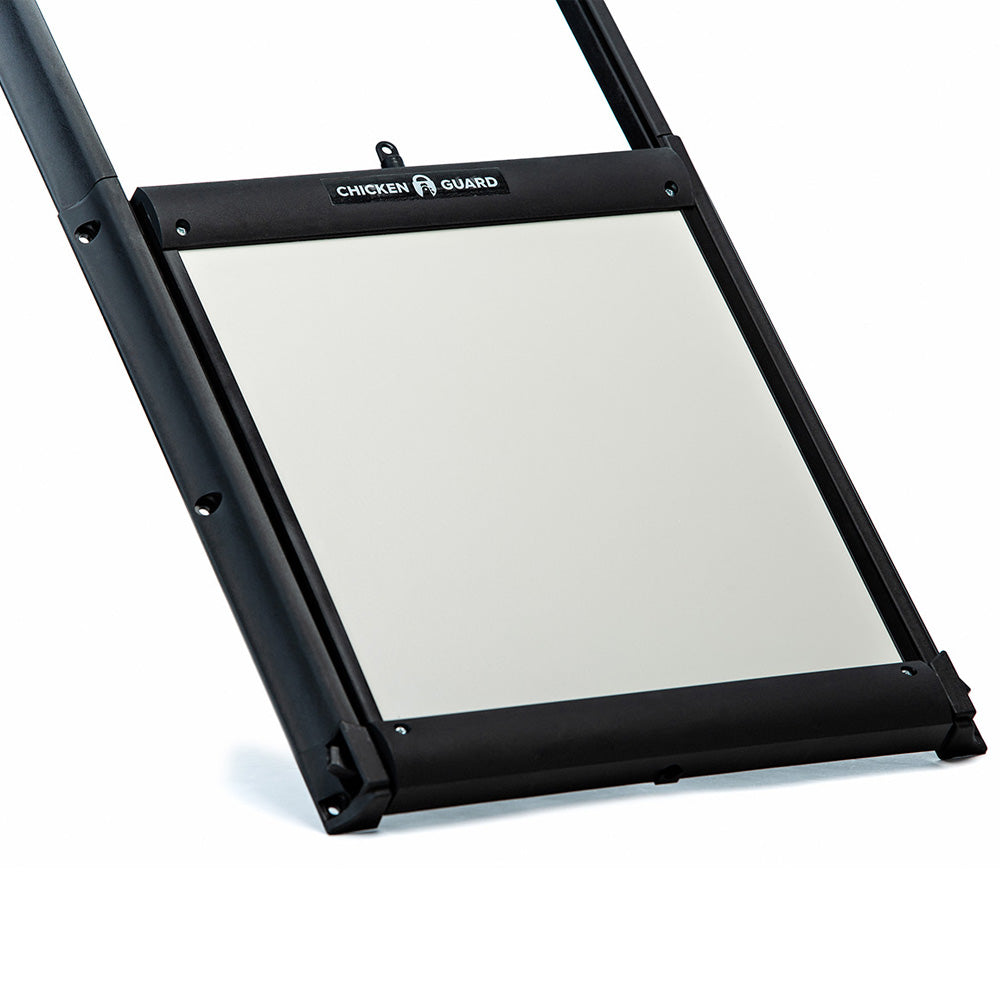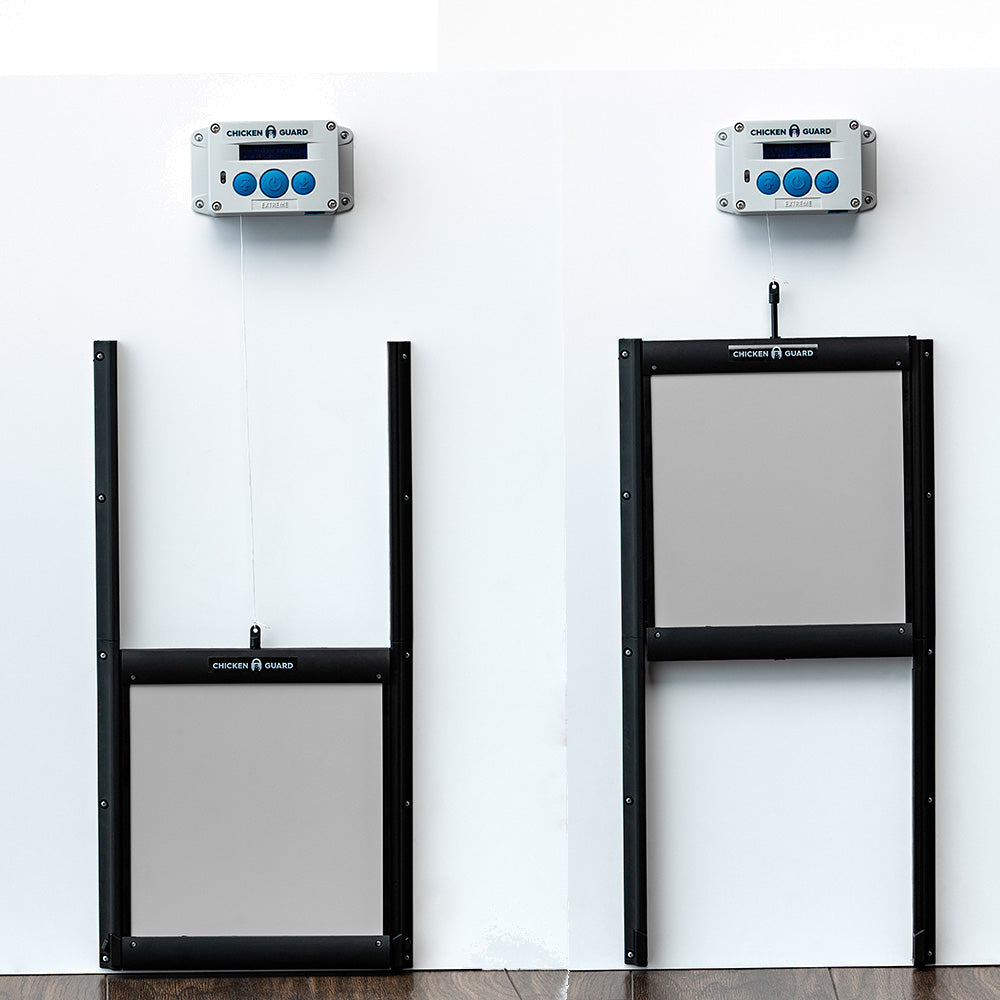 Chicken Guard Self-Locking Door
The Chicken Guard self-locking door kit for Auto Door Openers.
UK designed and made by Chicken Guard in Cambridgeshire. The unique self-locking wings are perfect to prevent any clever predators from lifting the coop door and getting to your precious flock.
Works with all ChickenGuard units. Once the door is fully lowered the wings are released, locking into place, adding an additional level of comfort and security for you and your hens.
ChickenGuard and Flyte so Fancy take environmental responsibility extremely seriously so are proud to say that the tough and durable runners are 100% recycled.
Dimensions: Aluminium Door 25cm x 30 cm (10in x 12in). Runners Length 59.5 cm (23.5in).
For external fitting only. Will fit most Flyte so Fancy hen houses externally (call us on 01300 345229 to check if unsure).
Standard delivery via courier is next working day to most mainland UK destinations for orders placed before 2pm (excl. weekends and bank holidays). Please note this may not always be possible at busy times e.g. after weekends and bank holidays.
Self lock door work brilliantly.
Service by Flyte so Fancy really efficient. Fox is very sad.