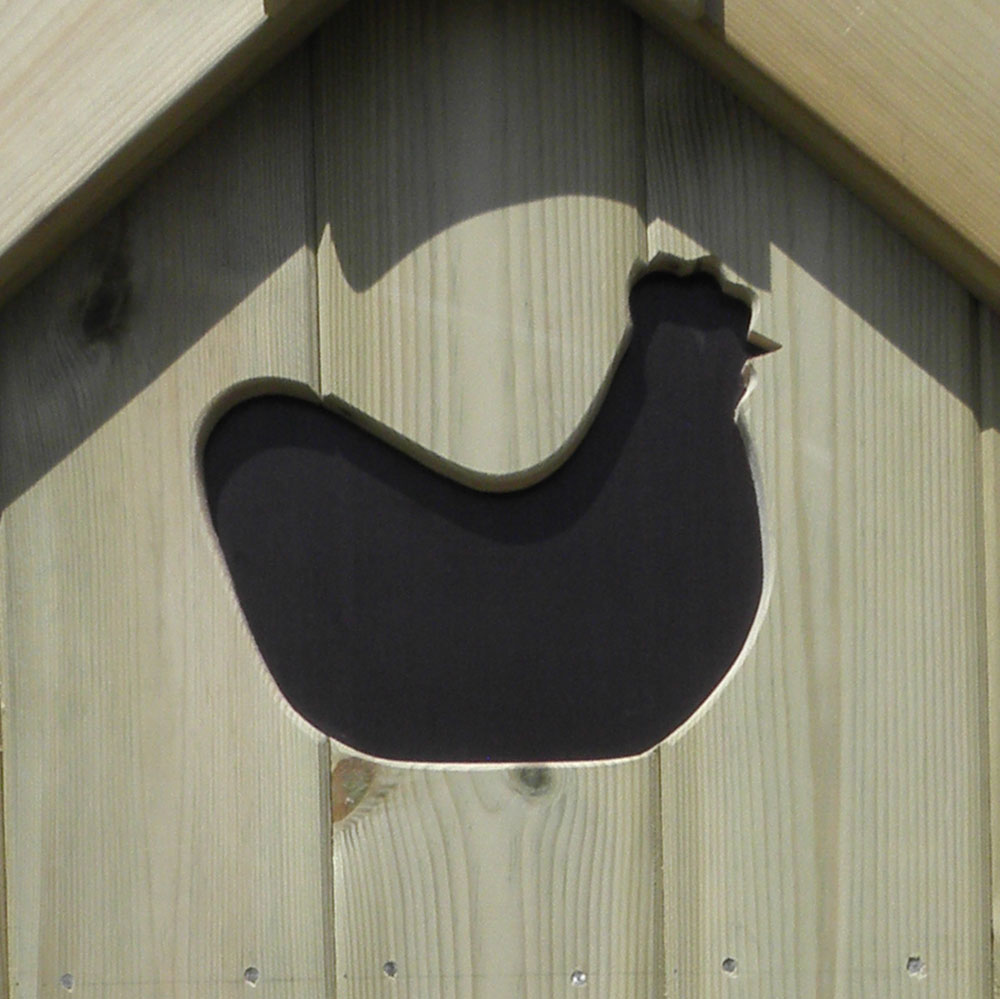 Chicken Window option for Hen Houses
Chicken Window option for Flyte so Fancy Hen Houses to replace the Heart Window.
Although we know most of you love the 'heart window' in our hen houses, and it has become synonymous with Flyte so Fancy, we understand that it might not be to everyone's taste.
We are therefore now offering this option to change the heart shape for a chicken shape. Just add it to the basket in the normal way and we will replace the heart with a chicken.
As we are sure you will understand, the time spent cutting and sanding the chicken window is a while longer than our standard heart window so we will have to make a nominal charge for this extra time - but, it is only a little £14 charge.