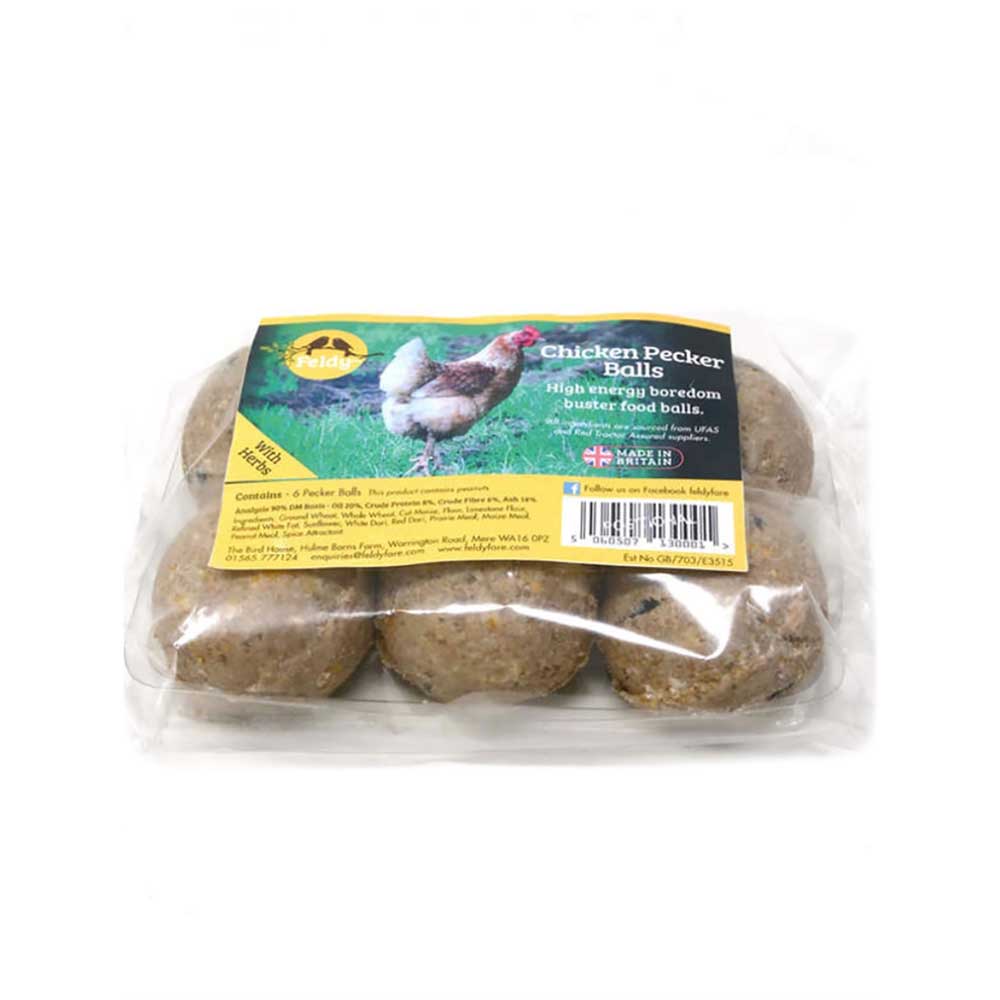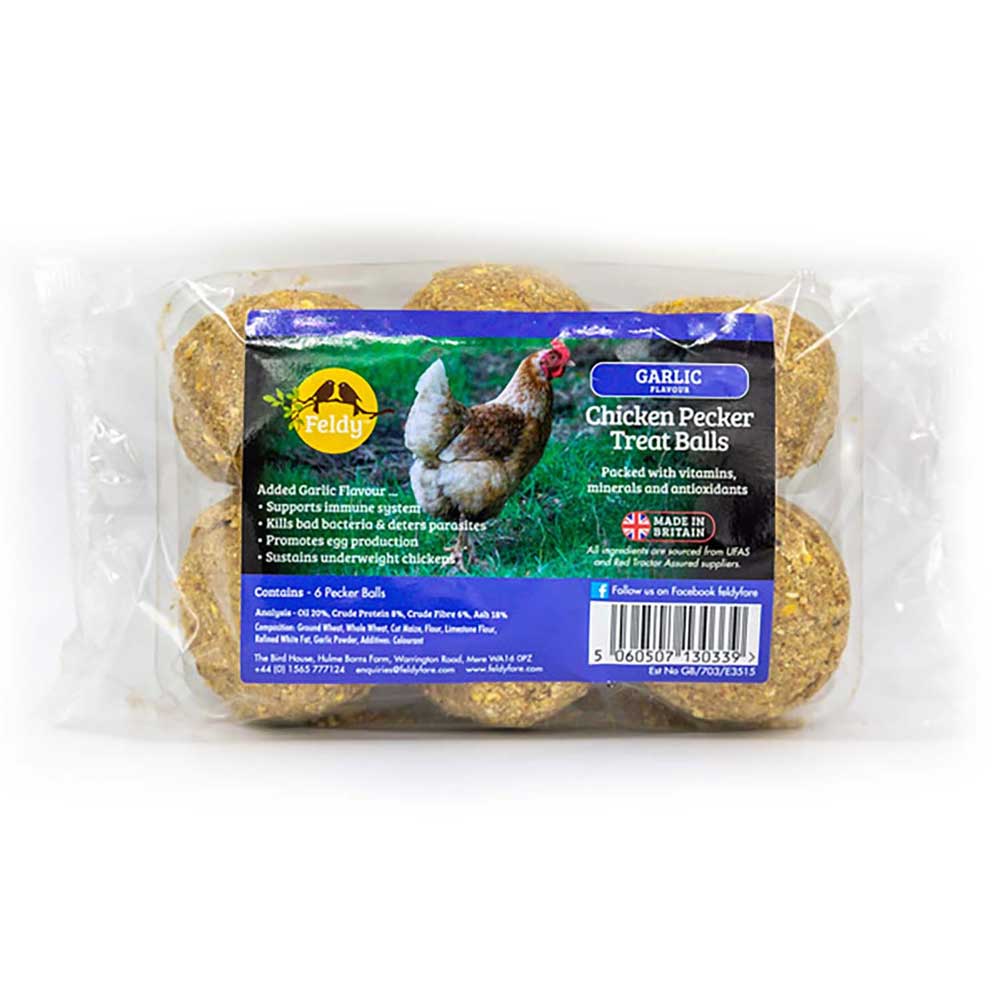 Chicken Pecking Ball Treats, pack of 6
Christmas Treats for Chickens - ON SALE!!
Pack of 6 Chicken Pecking Ball Treats - choose from Original or Garlic flavours - a great treat to promote natural pecking behaviour and ensure your chickens remain active and entertained.
These innovative Feldy Pecking Balls are specially formulated without the use of fillers or binders, and, you won't find any palm oil in these treats (note: contains peanut meal). They will provide mental stimulation for your birds and a variety of nutrients to ensure they remain healthy.
For flexibility in feeding, you can use a dedicated metal fat ball feeder or simply scatter the treats on the ground. Net weight: 115g each (total 690g).
Ingredients: Ground Wheat, Whole Wheat, Cut Maize, Limestone Flour, Refined White Fat, Sunflower, White Dari, Red Dari, Prairie Meal, Maize Meal, Peanut Meal, Spices & Herbs. 
For the Garlic Flavour - added Garlic Powder.
Standard delivery via courier is next working day to most mainland UK destinations for orders placed before 2pm (excl. weekends and bank holidays).
Hens were fascinated!
Well, they didn't last long so I'm assuming they were a hit 👍 Strangely our hens dont seem that bothered about the pecky blocks but they sure like these!