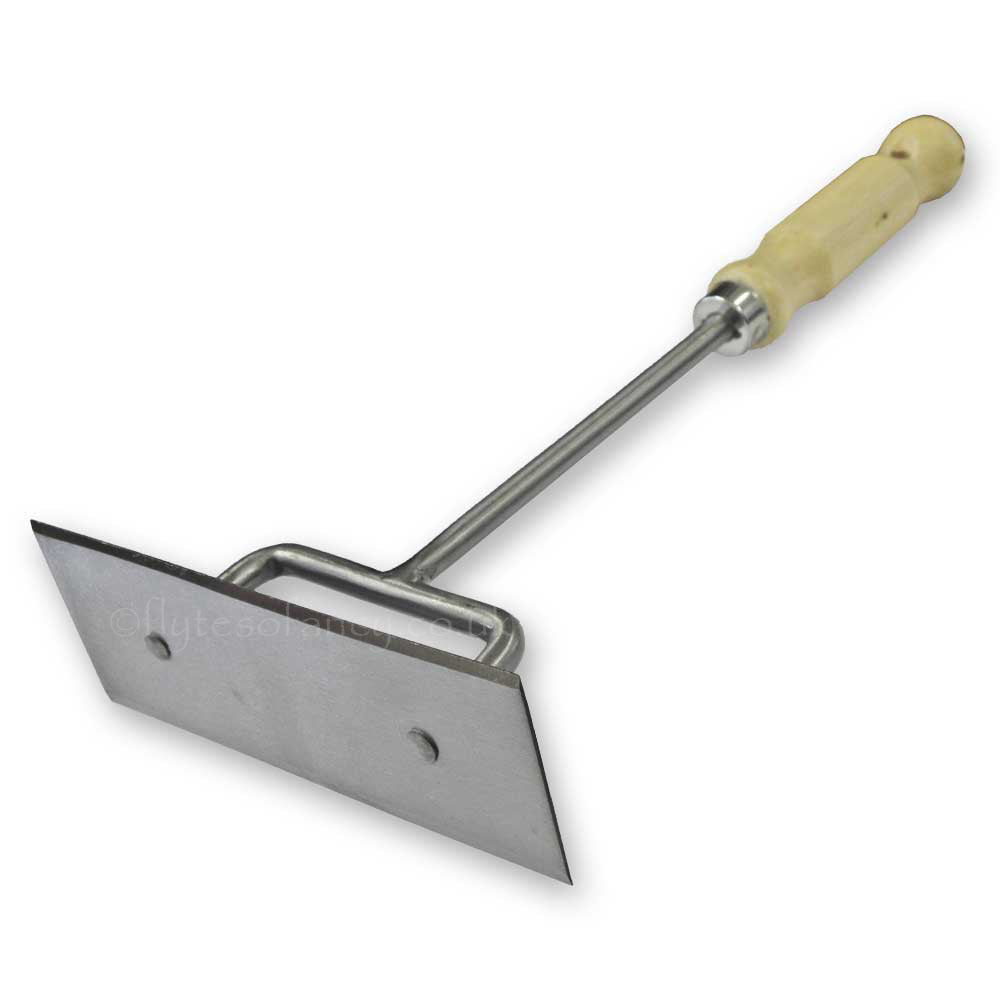 Chicken House Scraper Hoe
Chicken House Scraper Hoe with metal plate and wooden handle.
Robust Stainless Steel Scraper Hoe - great for cleaning chicken and bird houses especially in those hard to get at places.
Wooden handle, Stainless Steel shaft and blade (sharp edges).
Measures: 34cm long overall, blade is 16cm wide x 6cm deep.
Standard delivery via courier is next working day to most mainland UK destinations for orders placed before 2pm (excl. weekends and bank holidays). Please note this may not always be possible at busy times e.g. after weekends and bank holidays.
Scraper hoe
Good but would be perfect if the handle was a bit longer.
Chicken House Scraper Hoe
Good solid tool, just the right size for a 6-chicken house
Solidly built and just right for cleaning out our 6-chicken house, should have bought one of these years ago!
Hen House Scraper
The scraper is easy to use and much better than the onion hoe I was using before. It easily got off any hardened bits and I think it is a great bit of kit, very sturdy and looks like it should last a long time.
Great
Really good tool for cleaning mucky chooks