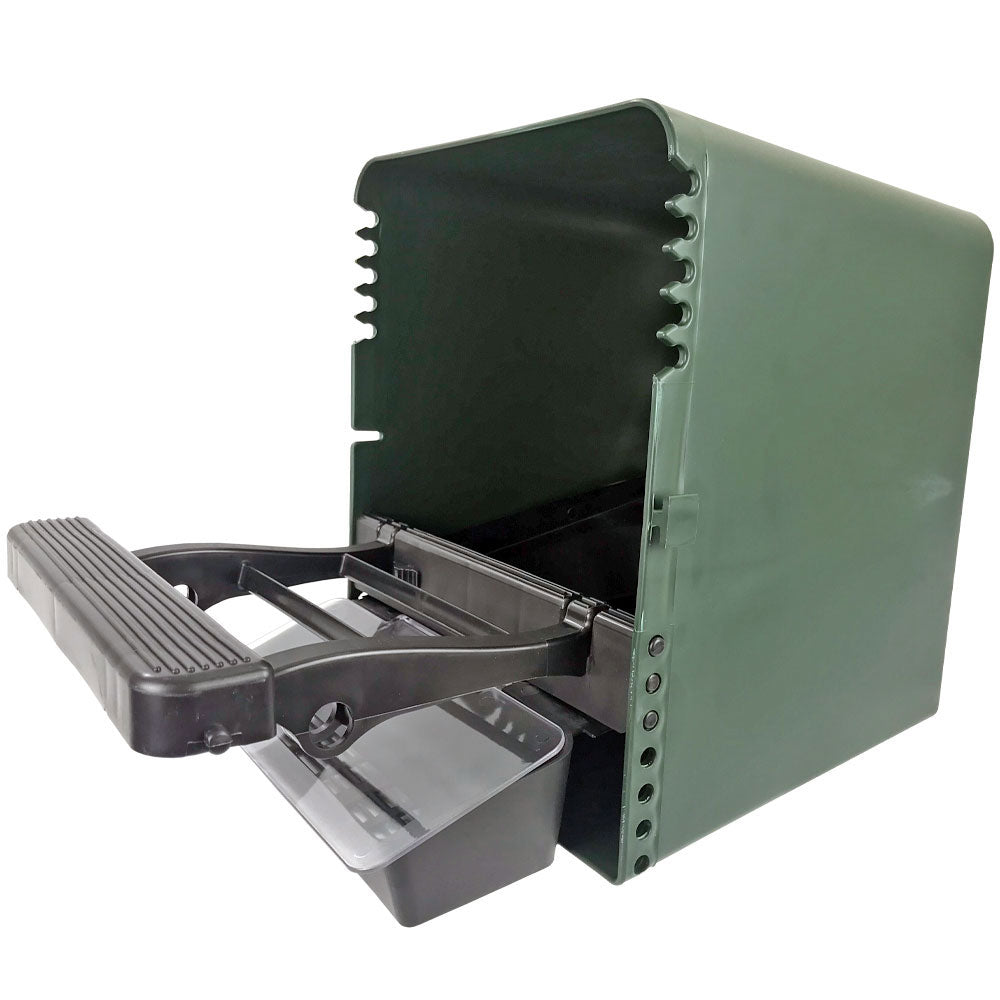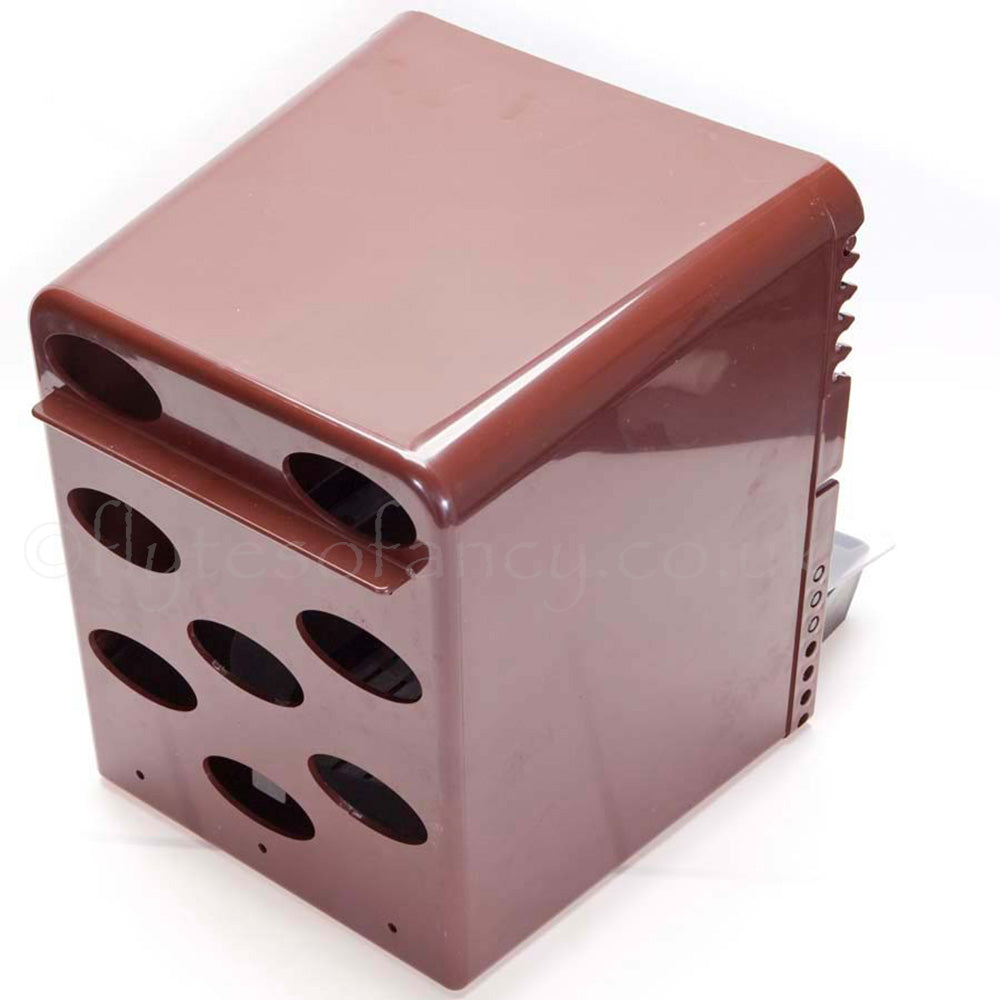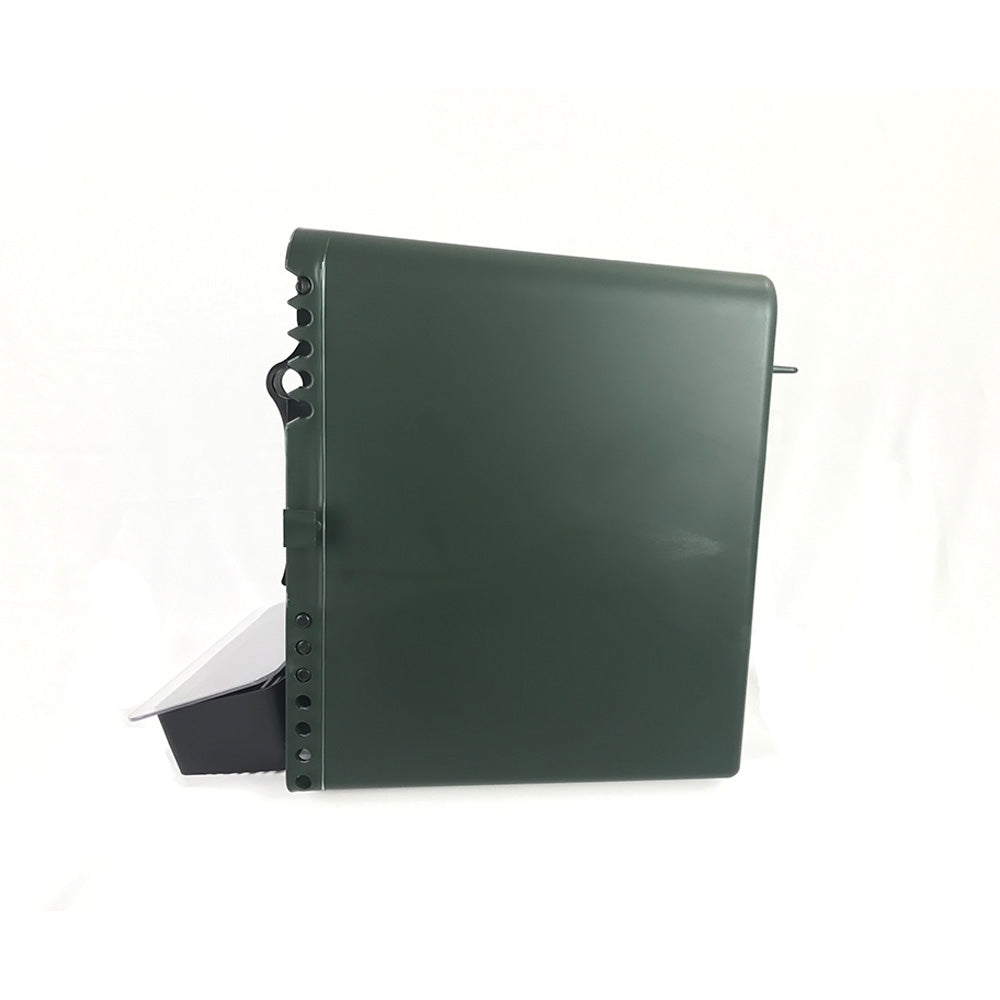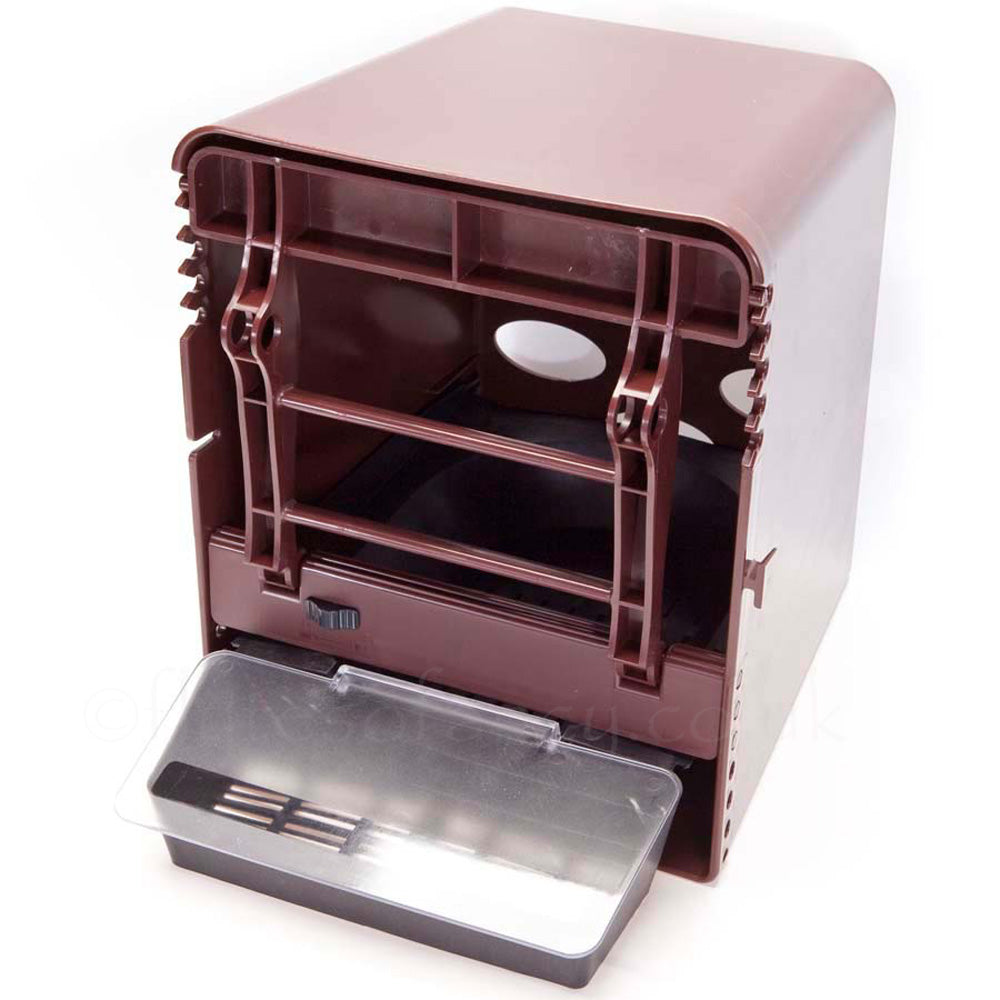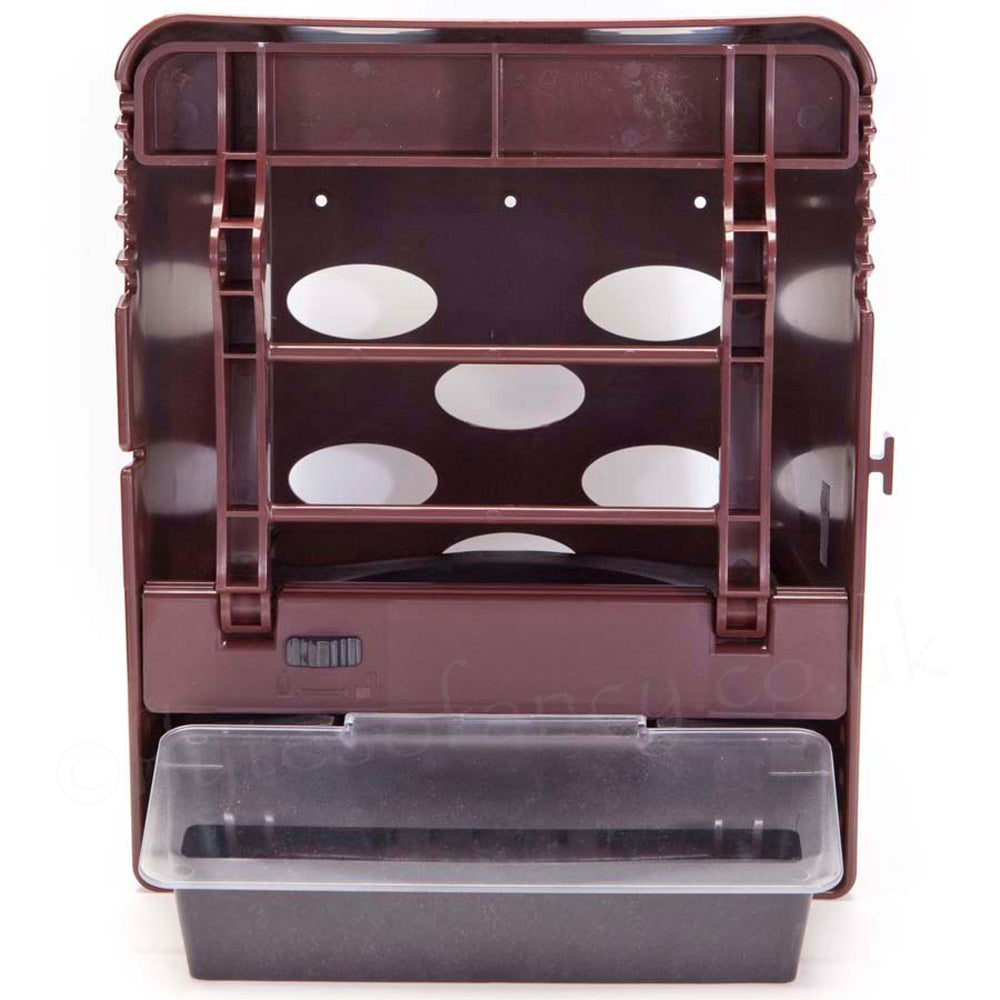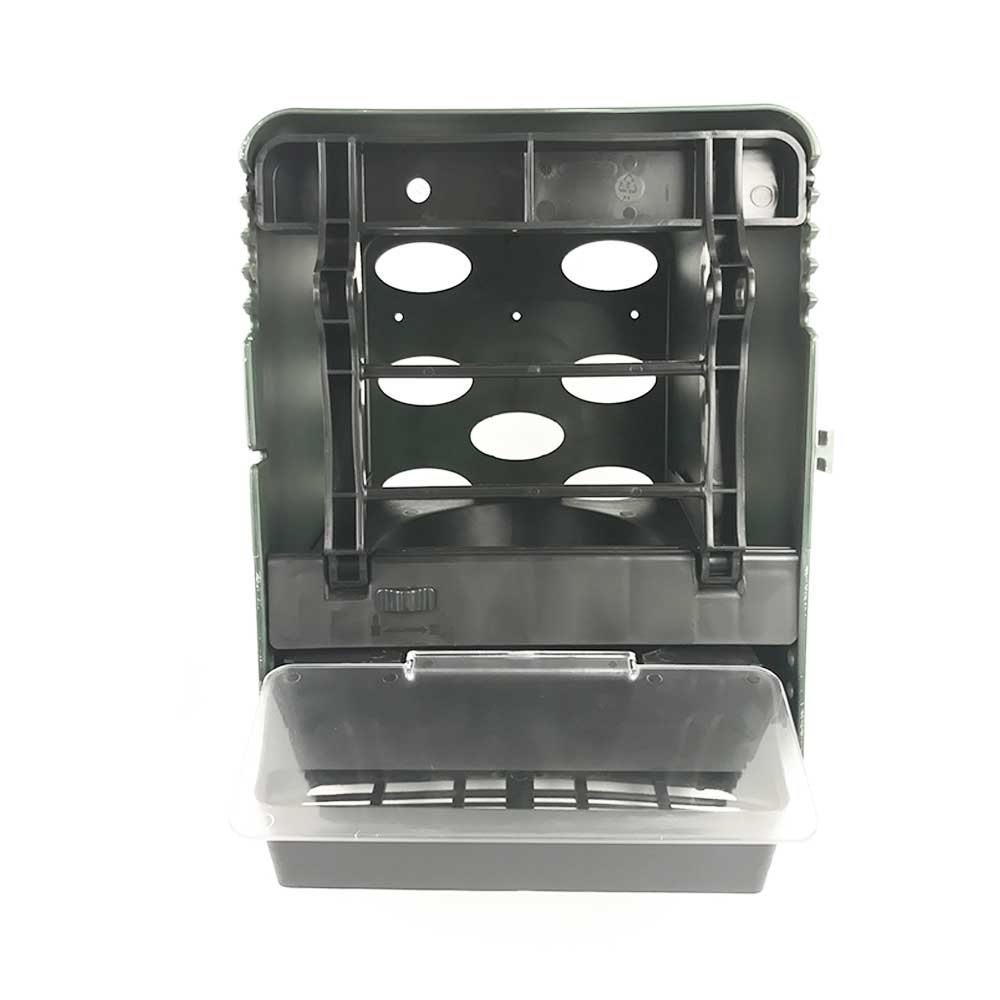 ChickBox Rollaway Plastic Nest Box
The CHICKBOX Nest Box made in the UK by BEC Osprey. The CHICKBOX is a plastic freestanding or mountable nest box for chickens. Available in Brown or Green.
A very practical idea to save broken eggs and therefore prevent egg eating, as well as being a useful way of converting a shed or outbuilding for use as a hen house. We would suggest allowing one nest box per 4 birds.
These sturdy plastic nest boxes from BEC are able to slot together, side by side, to make a wall of several boxes. Or, with instructions provided, a timber frame can be built to mount the boxes off the ground.
You can close them up at night to prevent overnight roosting, which fouls them, and then during the day the front drops down and a plastic cover covers the tray holding the eggs, therefore stopping egg-eaters getting at the eggs.
Every Chick Box comes with a black plastic rollaway insert tray so they are easy to keep clean and, being plastic, the whole unit can easily be washed. Very adaptable boxes, they can also be used as normal nest boxes without the rollaway inserts if required.
Dimensions (all external): 33cm wide; 39cm high; 35cm deep, front drop down bar extends a further 23cm from the front.

The box is shaped and narrows towards the back where it measures 29cm wide x 35cm high.
Standard delivery via courier is next working day to most mainland UK destinations for orders placed before 2pm (excl. weekends and bank holidays). Please note this may not always be possible at busy times e.g. after weekends and bank holidays.
ChickBox Rollaway Plastic Nest Box - Green
Easy to order, delivery came when they said. A good range of products with reasonable pricing. When I e mailed for some advice I was answered quickly with useful information. Good product, it is my second. Hens seem to like it. Works well with the egg collection, keeps them safe and clean.
ChickBox Rollaway Plastic Nest Box
The nesting box arrived promptly and I was pleased with the quality of the product. I had to look online to work out how the tray fitted as the instructions weren't clear enough.
The plastic packaging secured the product, but could you please find an alternative biodegradable type. The hens used it straight away
ChickBox Rollaway Plastic Nest Box
The speed at which the delivery of my roll away laying box was delivered was impressive. Thank you. It has done the job perfectly; no more magpie eaten eggs.
ChickBox Rollaway Plastic Nest Box
Perfect service Really good, Chickens will love it!
ChickBox Rollaway Plastic Nest Box
Very prompt, excellent service Does the job as required