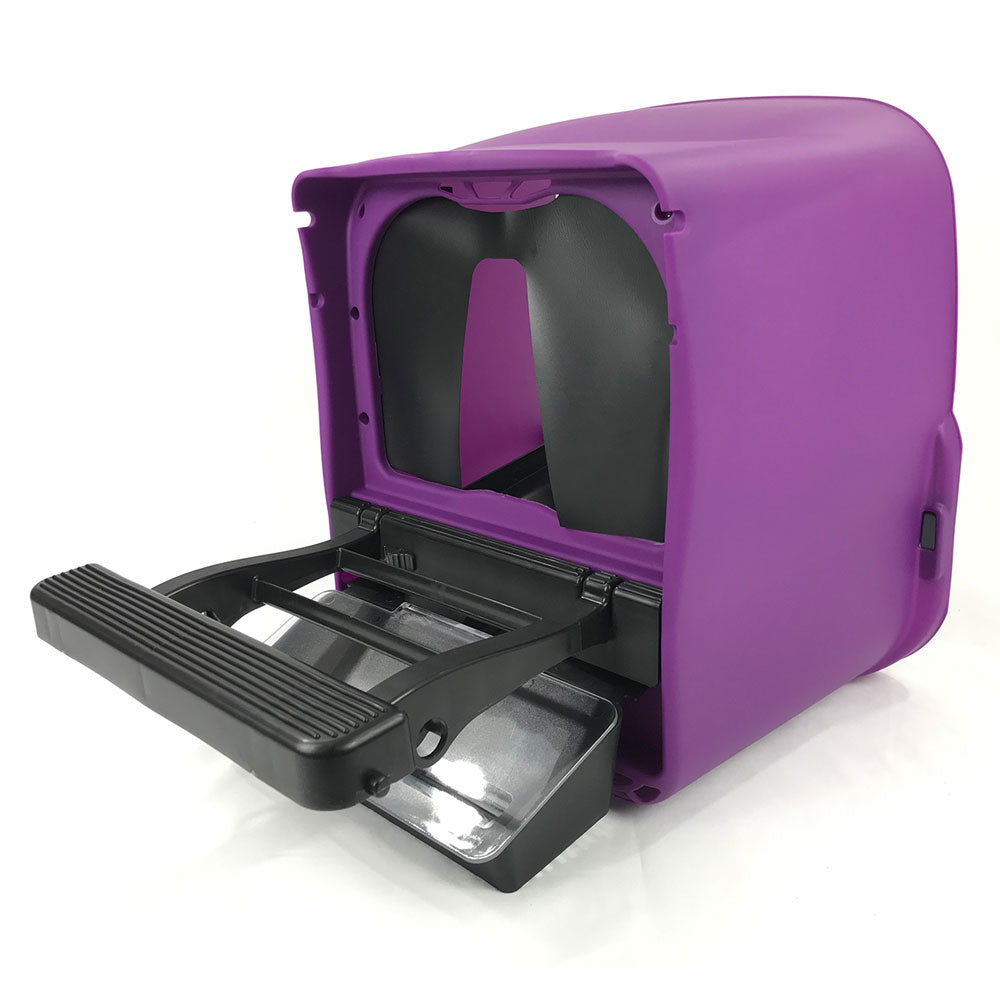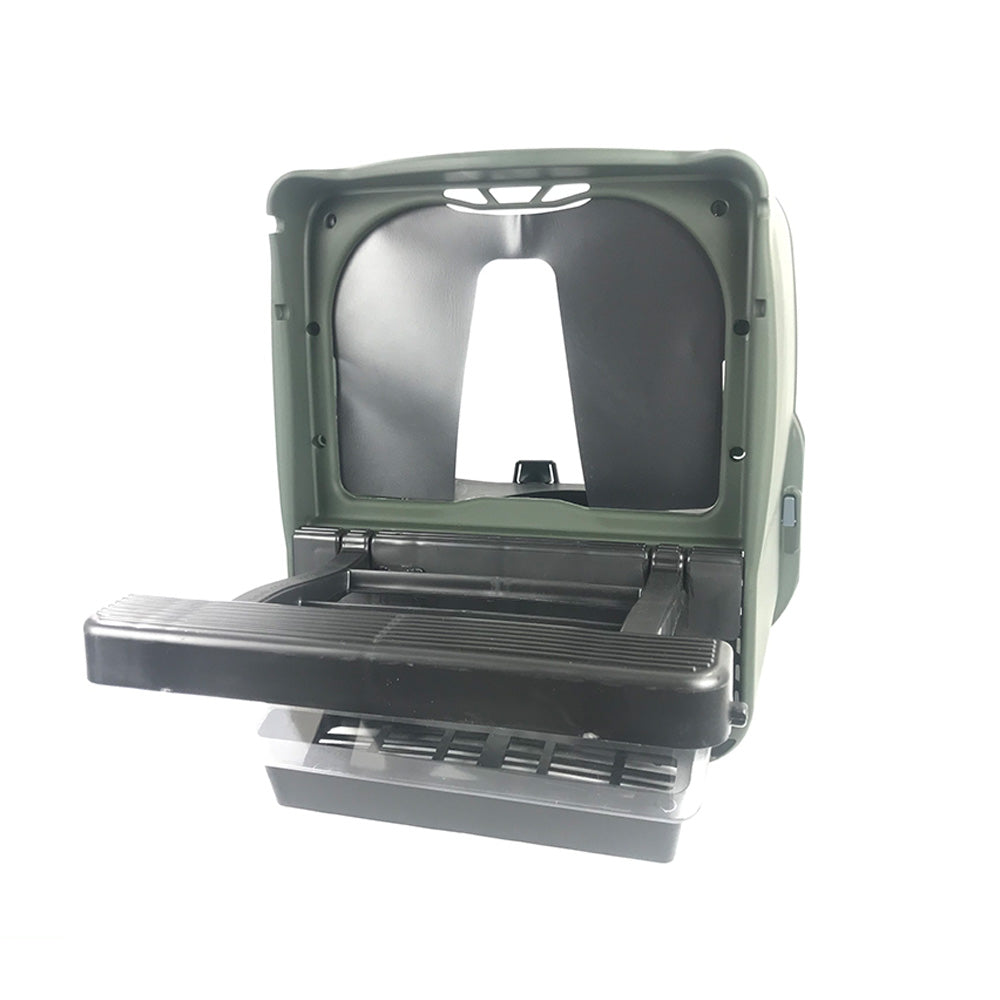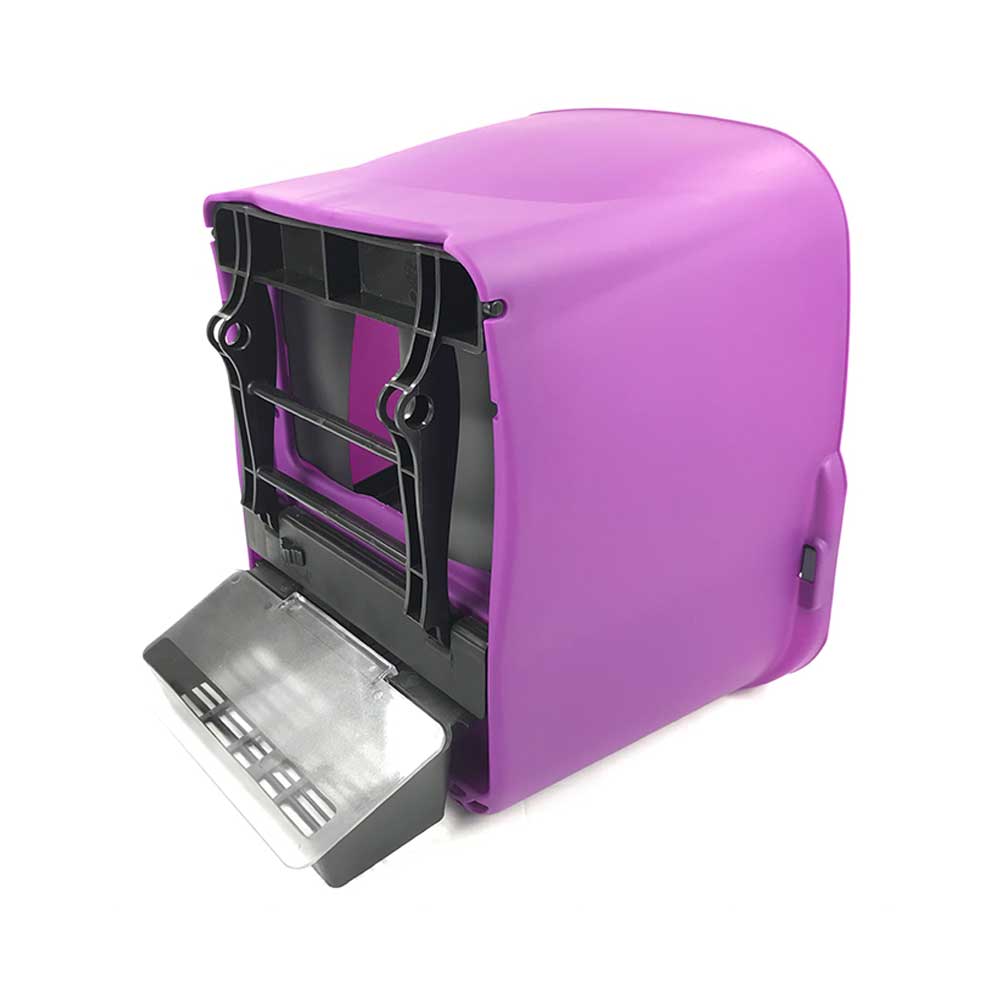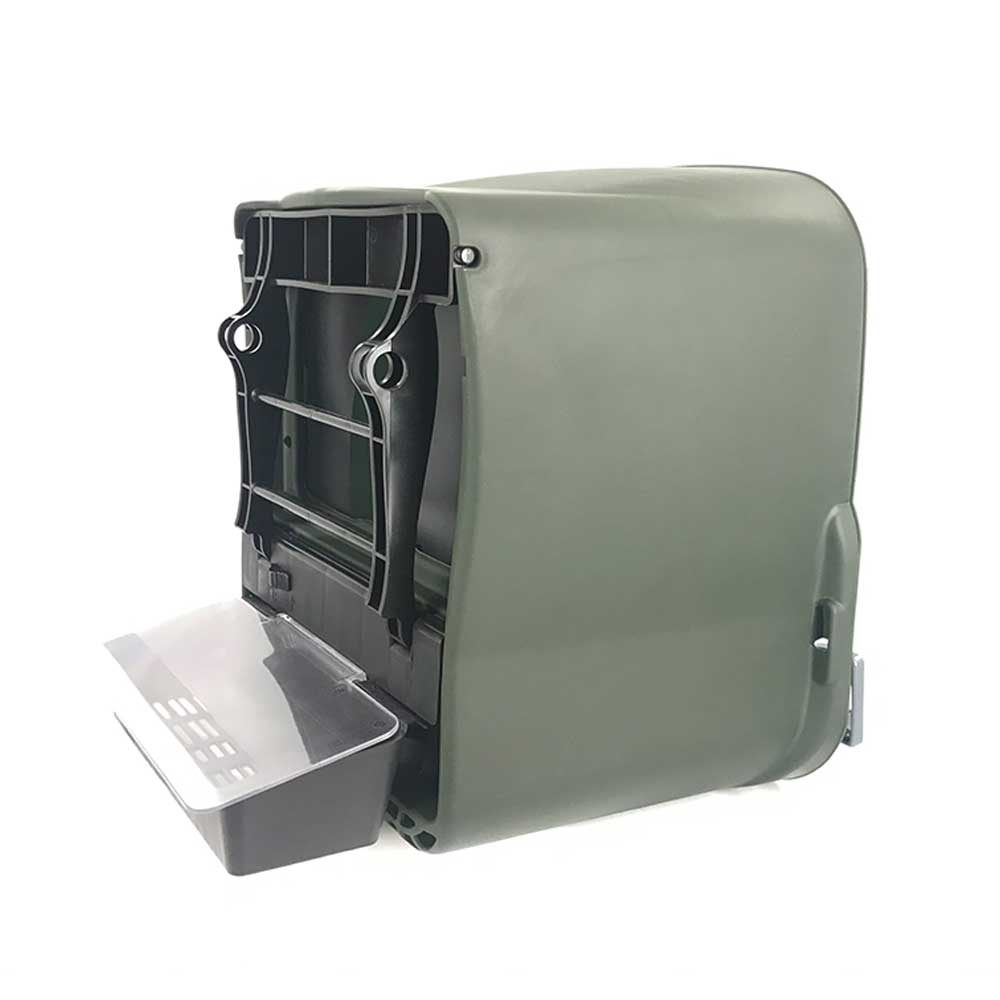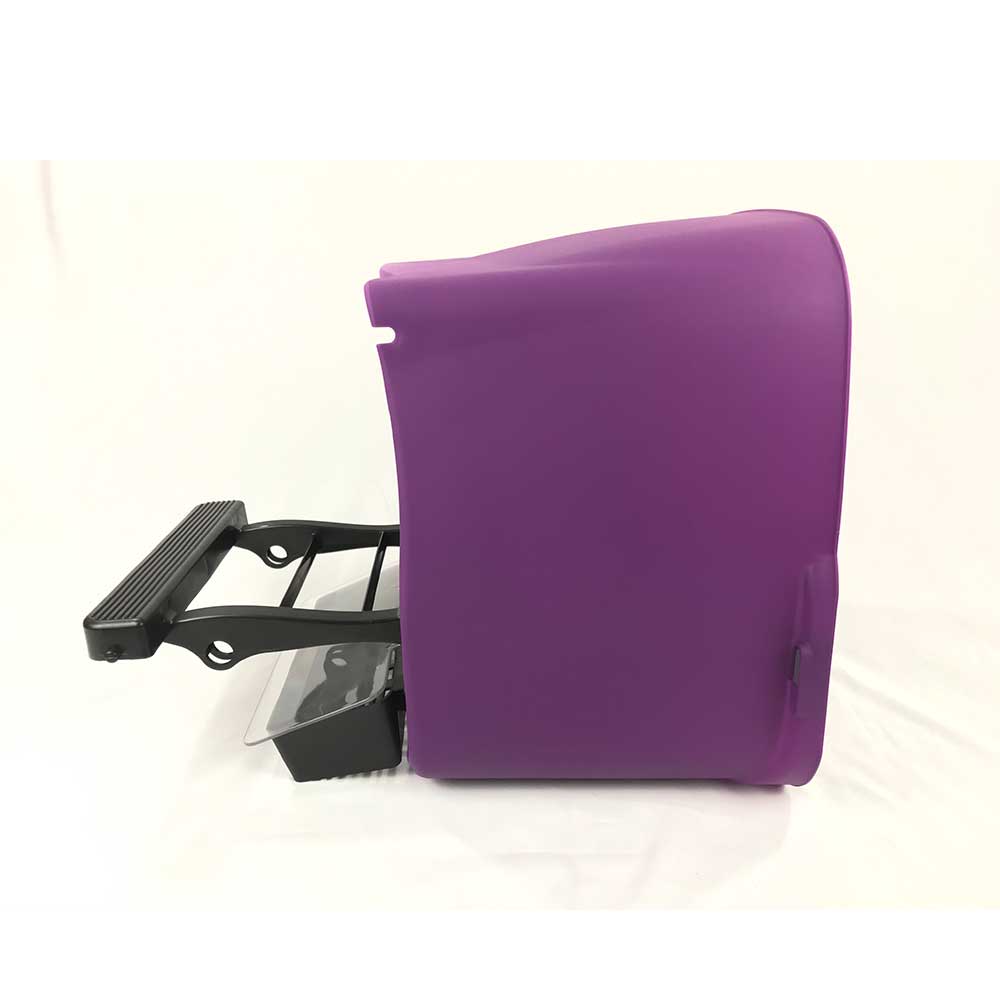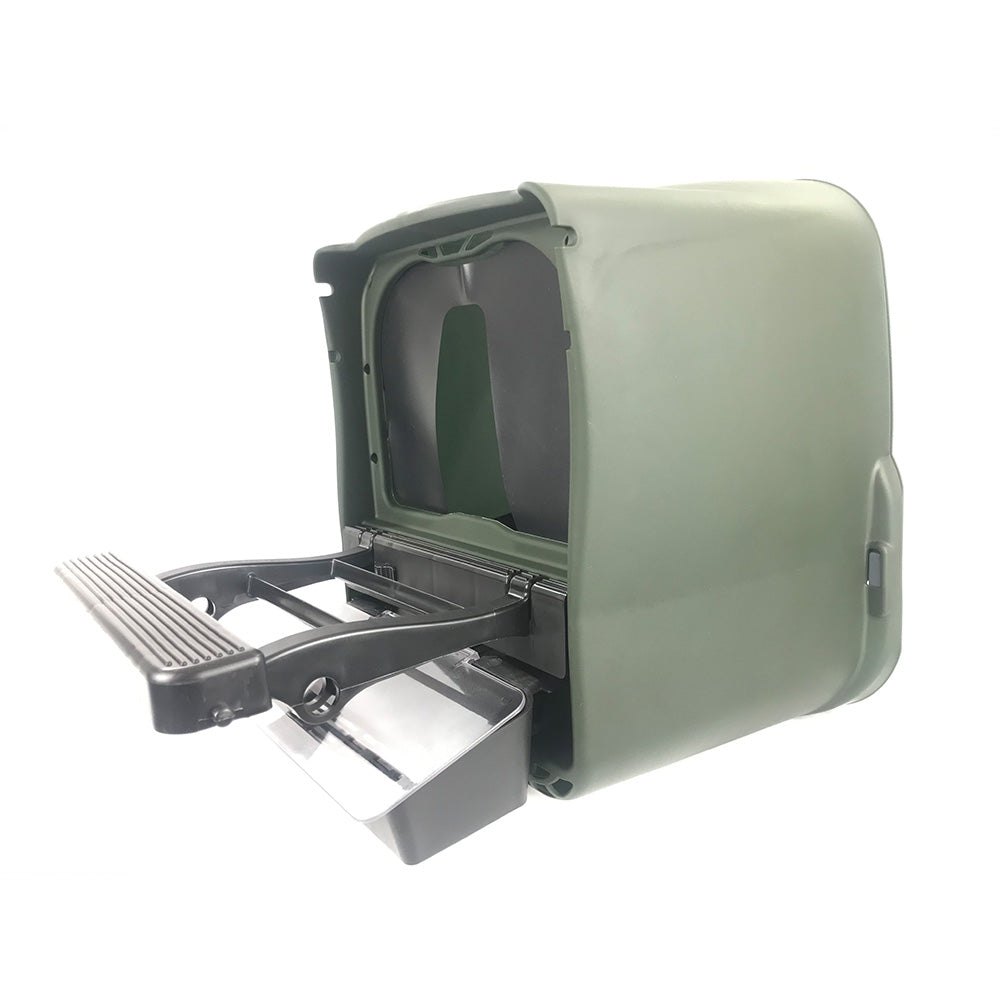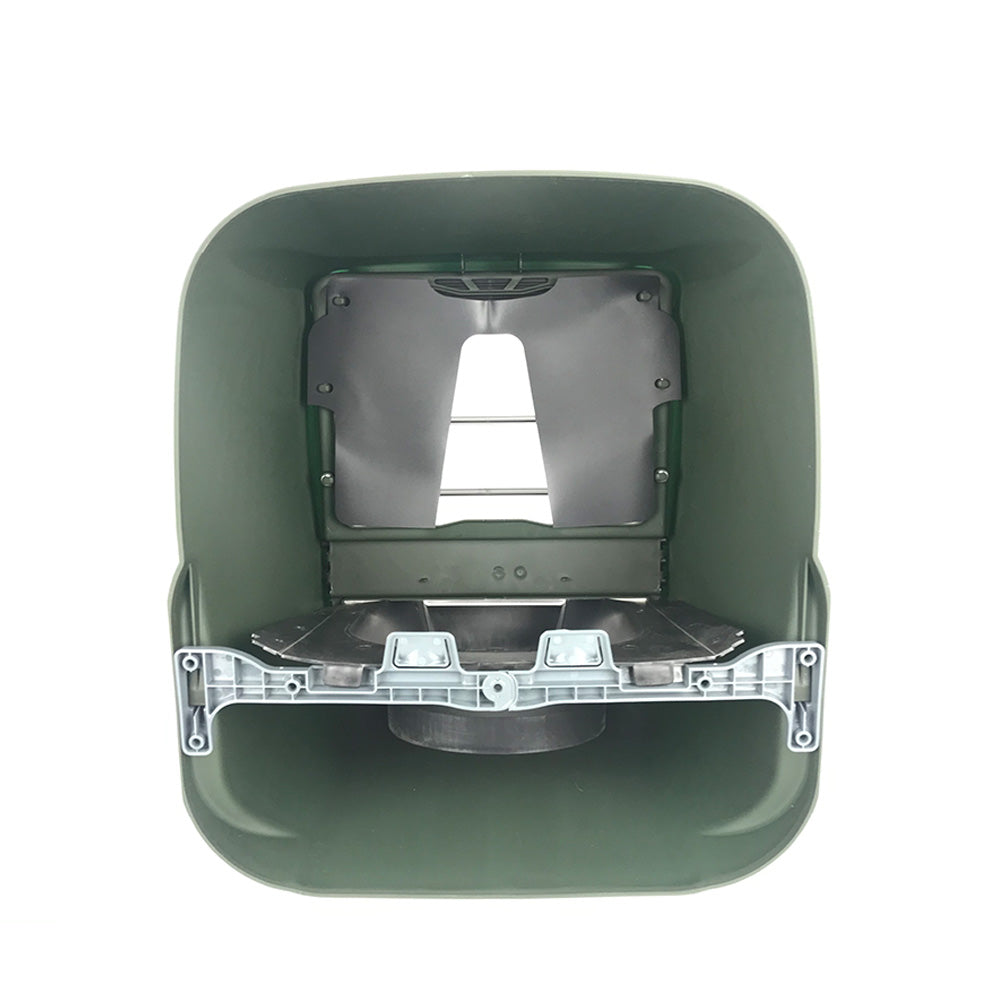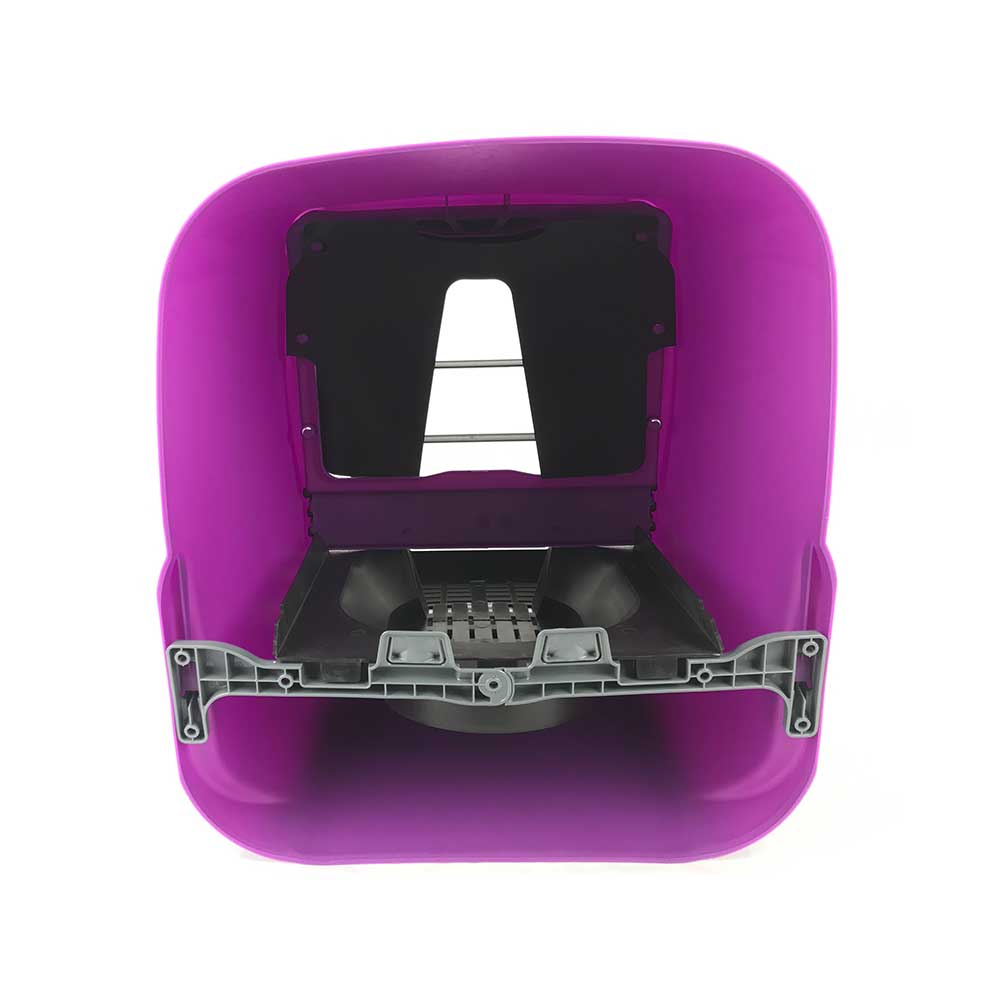 ChickBox Lite Rollaway Nest Box for Chickens
The 'Chick Box Lite' Rollaway Nest Box for Chickens, made in the UK by BEC Osprey.
* Available in Purple or Dark Green
* Warm, cosy environment to encourage hens to lay
* Well ventilated
* Adjustable perch
* Easy install (see video link in the images)
* Curtain for reduced light transmission and privacy
* Easy to clean
* Includes rollaway tray with clear flap
The unique perch allows you to close the nesting area when required. It is also designed to encourage birds to perch on the non-slip bar or to move into the nesting area. A privacy curtain is included.
A very practical idea to save broken eggs and therefore prevent egg eating, as well as being a useful way of converting a shed or outbuilding for use as a hen house. Needs to be mounted on the wall of coop which then provides the back of the nest box.
We advise allowing one nest box per 4 birds. This colourful plastic box comes with a roll-out egg tray and clear flap making it very easy to check to see if there are eggs to collect. This will protect your eggs from being fouled, pecked and otherwise damaged.
Available with either a Purple body or a Dark-ish Green body - each comes with black perches, fixings, curtain and nest tray. Note: Colours may show slightly differently on your screen depending on your settings.
Dimensions: Height 55cm; Width 39cm; Depth 30cm
Front Access Opening: Width 27cm, Height 20cm
Standard delivery via courier is next working day to most mainland UK destinations for orders placed before 2pm (excl. weekends and bank holidays). Please note this may not always be possible at busy times e.g. after weekends and bank holidays.
ChickBox Lite Rollaway Nest Box for Chickens
Rollaway Nest Box
Great easy to fit and use, chickens love it