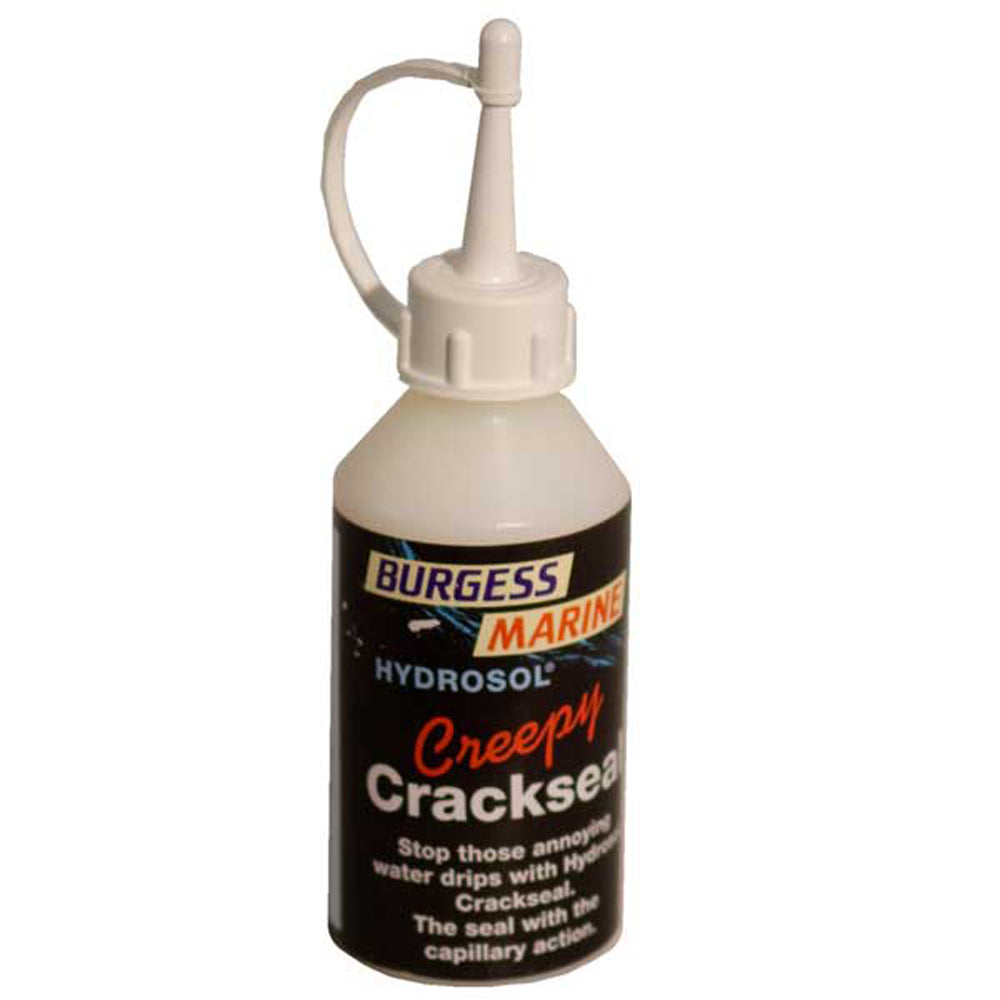 Burgess Marine Creepy Crackseal, 100ml
Burgess Marine Creepy Crackseal, 100ml nozzled tube for easy application. Seals cracks and gaps in wood and plastic.
Stop those annoying water drips with Hydrosol Crackseal, the seal with capillary action. Developed for use in the marine world, this sealer really is made for the toughest of jobs. 
Ideal for leaks in aged hen house roofs and splitting timbers or just the fine hairline cracks you can get in all timbers. Crackseal is unaffected by damp or dust, simply allow it to flow into the crack.
Timber often has a will of its own and even if you are diligent in your choice it may still decide to split due to sharp changes in temperature and movement through the seasons. 
Standard delivery via courier is next working day to most mainland UK destinations for orders placed before 2pm (excl. weekends and bank holidays).
Leaking roof problem
Sadly as I live in Lancashire the hen house never dries out completely as it never stops raining for a long enough time for me to be able to paint the stuff on !
So I have tacked some plastic onto the roof which isn't the nicest look but at least the hens are dry poor things Marion Hindley
Burgess Marine Creepy Crackseal, 100ml
Fantastic service and great products. Would definitely use again
Burgess Marine Creepy Crackseal, 100ml
Very Fast service Highly recommended .I use them regularly when requiring this product Its is generally a very effective product but I am having trouble getting it to work to properly seal my shower hose coupling on this occasion . I am not giving up because the seal is improved each application.The liquid is probably too viscous for this application .I need something a little thicker .
Burgess Marine Creepy Crackseal, 100ml
Despite only paying for standard rate postage, the product arrived in a very short time, a matter of a couple of working days. The product arrived fully intact, without damage. I have used the product with some success on my leaky Vectra. One side of the boot is now dry, I need to apply some more to the other side.
Burgess Marine Creepy Crackseal, 100ml
super fast need more time to assess