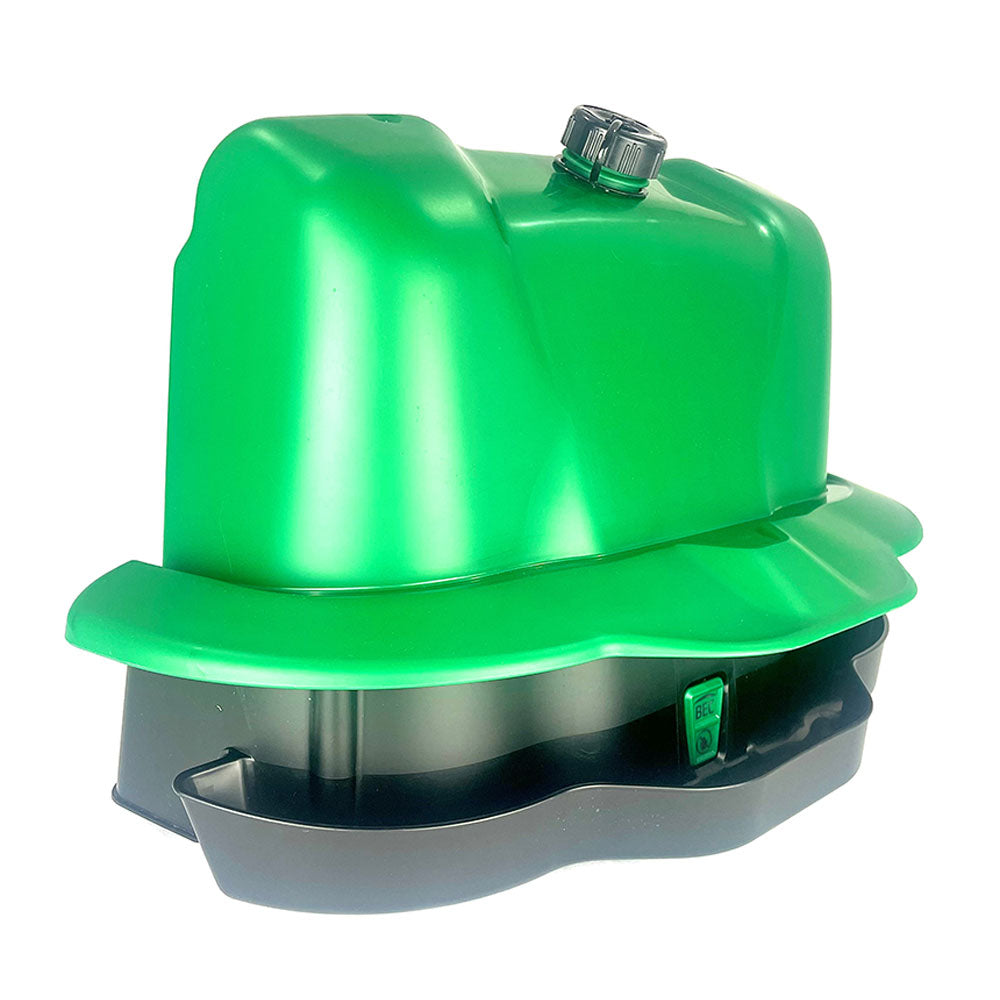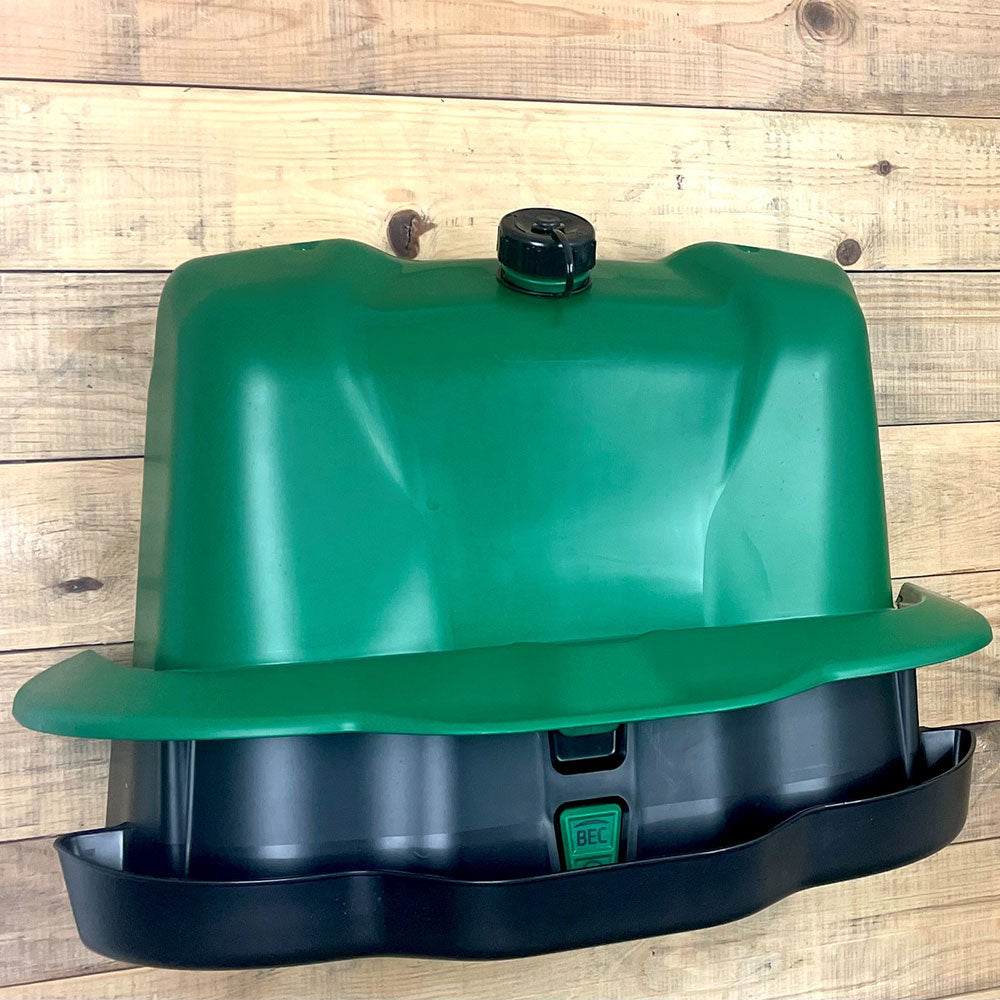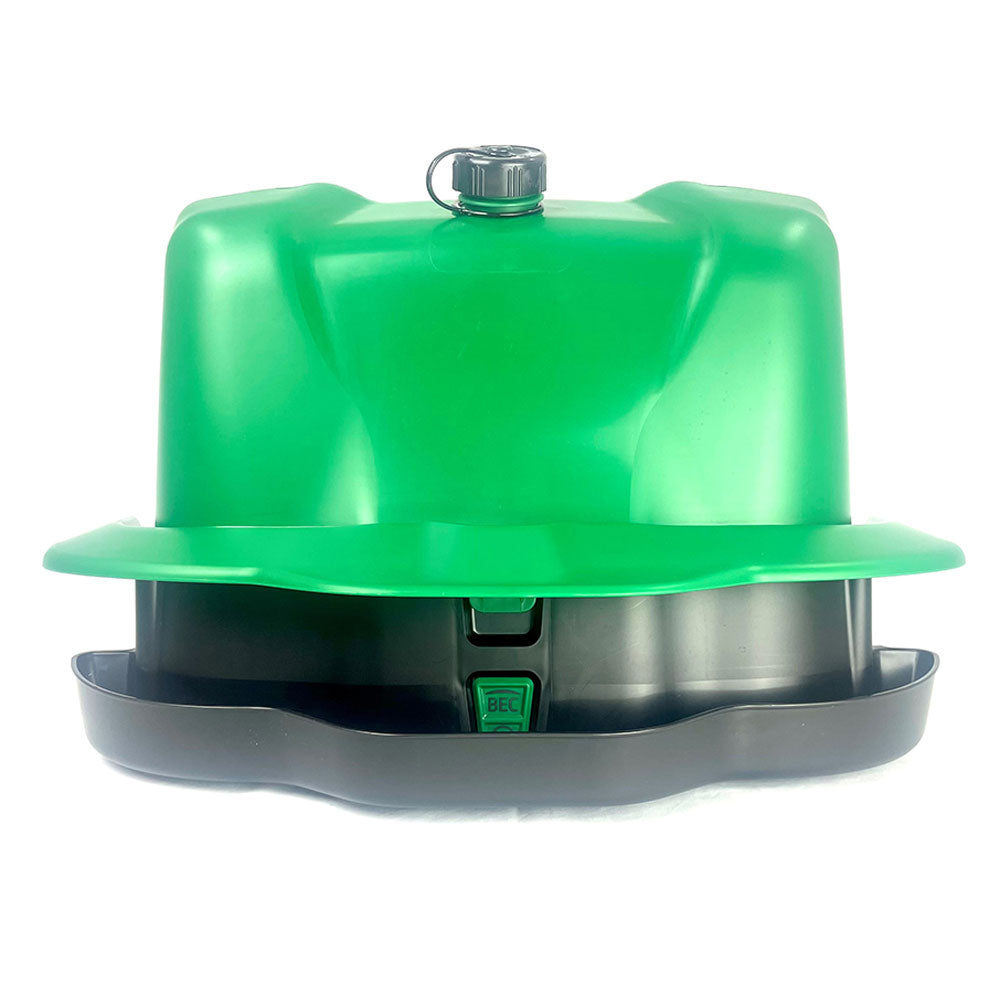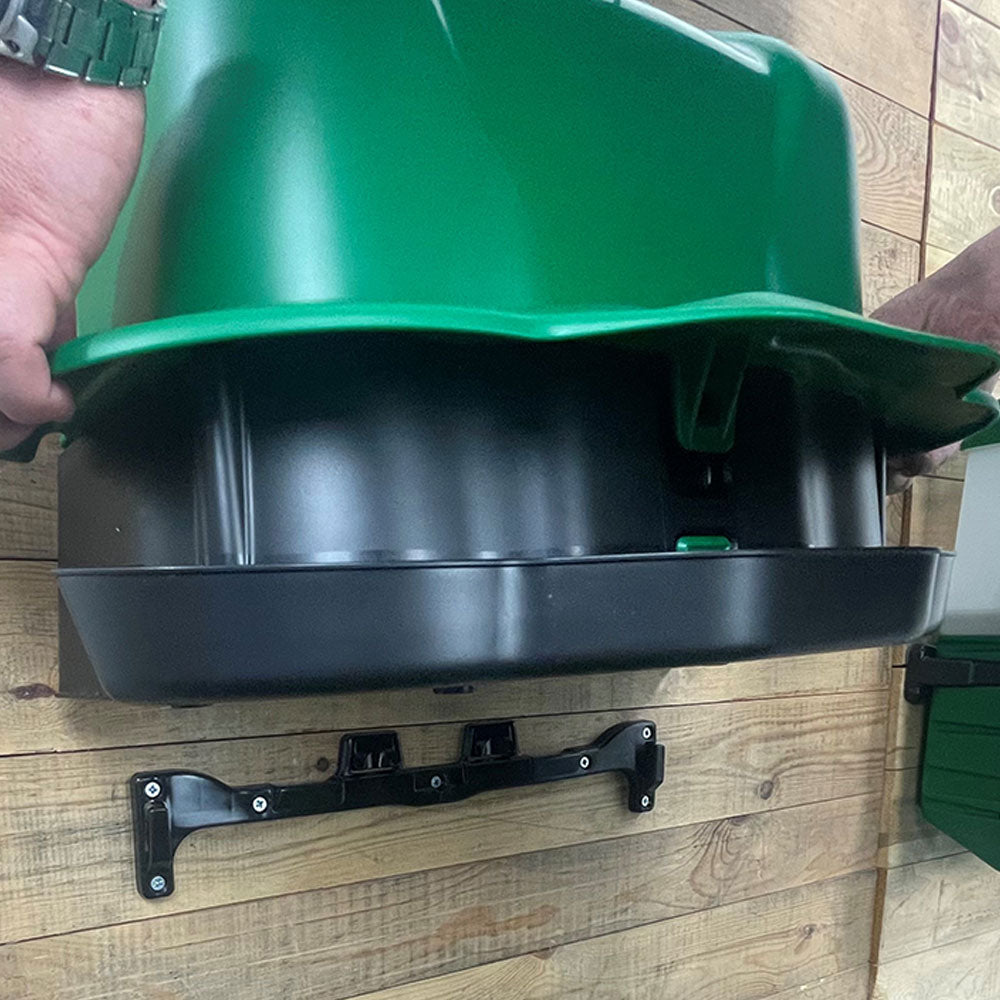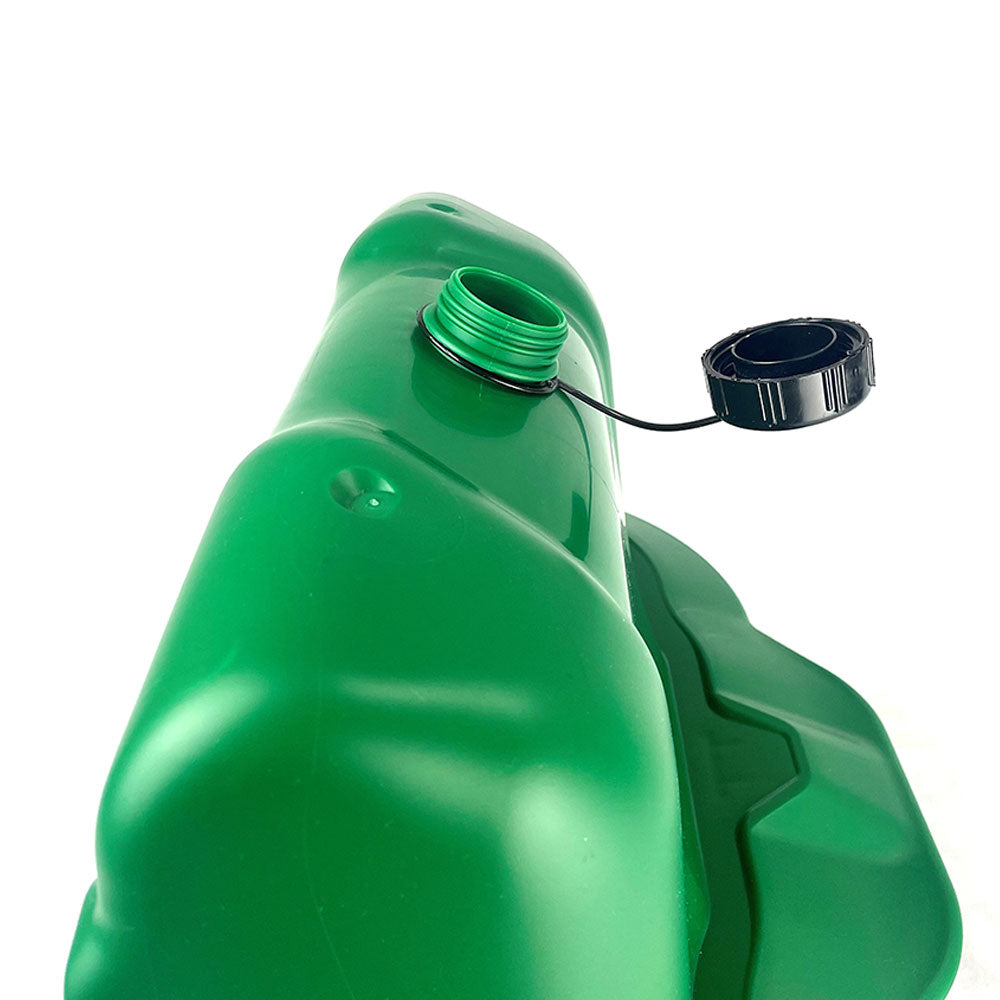 BEC Wise Drinker for Poultry - 12 Litres
Introducing the new 12 Litre Wise Drinker for Poultry.
A brilliant, easy-to-use, Wall Mounted Drinker to make life easier for all poultry and gamekeepers. Its design will help minimise contamination from wild birds, vermin, and pests.
Easy to fill - from the top with a hose, in situ, or lift off its bracket to fill. Its 12 litre capacity should last 10 birds approx. 3 days.
Dimensions: 55cm wide x 28cm deep x 36cm high
Versatile drinker – suitable for all breeds of poultry and game birds.
Easy access - with a raised drinker reservoir, and access to the drinker saucer, being at bird-head height, is much easier for birds.
Clean water - raised drinker helps to prevent wild birds and rodents from accessing the water.
Rain Shield - prevents contamination from falling debris and wild bird droppings. Helps to reduce the risks of bird flu contamination and other diseases. It will also keep the water cool, algae-free and therefore more palatable for the birds.
Dense plastic material - improves the efficiency of medicated water by protecting it from UV light which destroys the active ingredients.
Drinker exterior – Green tank with black saucer is matt to reduce stress for timid birds with a slightly reflective area above the water making it shimmer to encourage birds to drink.
Press button action - for closing the outlet whilst filling and the inlet design prevents back-flowing of water into the tank from the drinker bowl.
Easy access for cleaning – the gasket-sealed tank can be opened to allow for cleaning when required.
Standard delivery via courier is next working day to most mainland UK destinations for orders placed before 2pm (excl. weekends and bank holidays). Please note this may not always be possible at busy times e.g. after weekends and bank holidays.