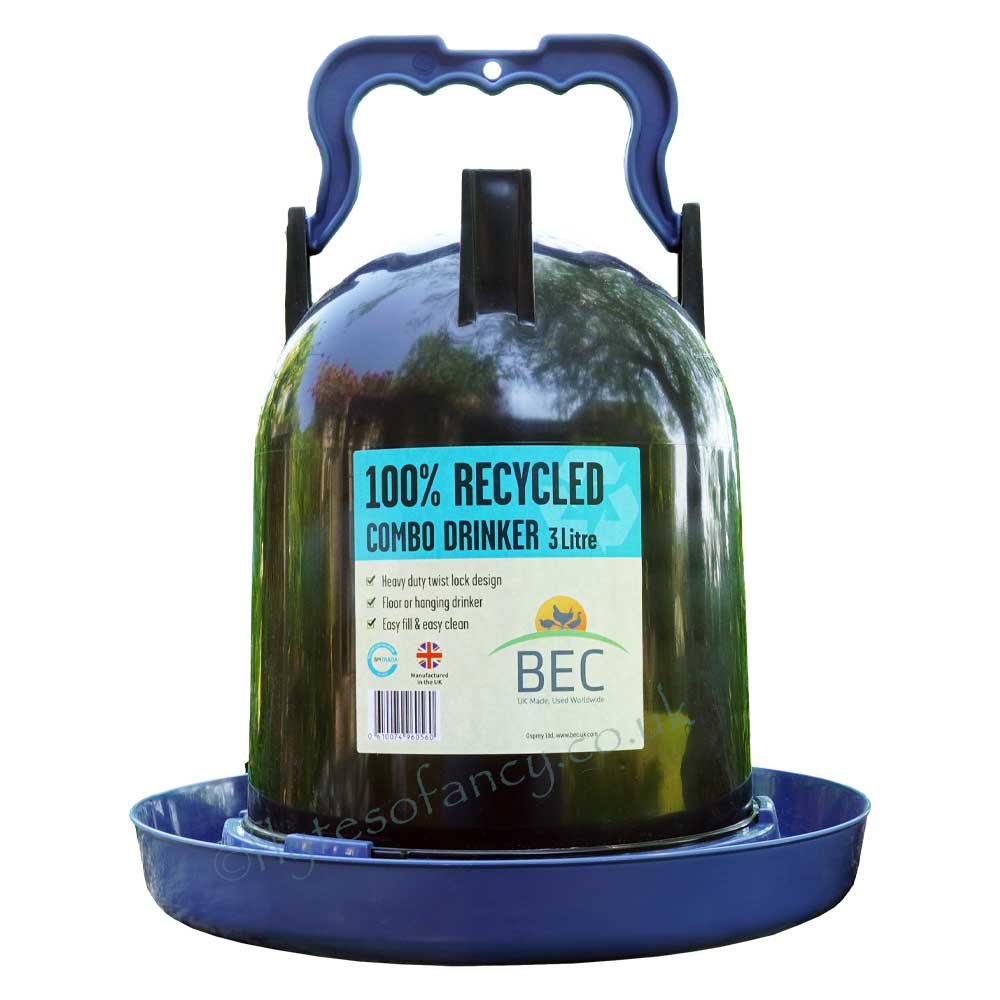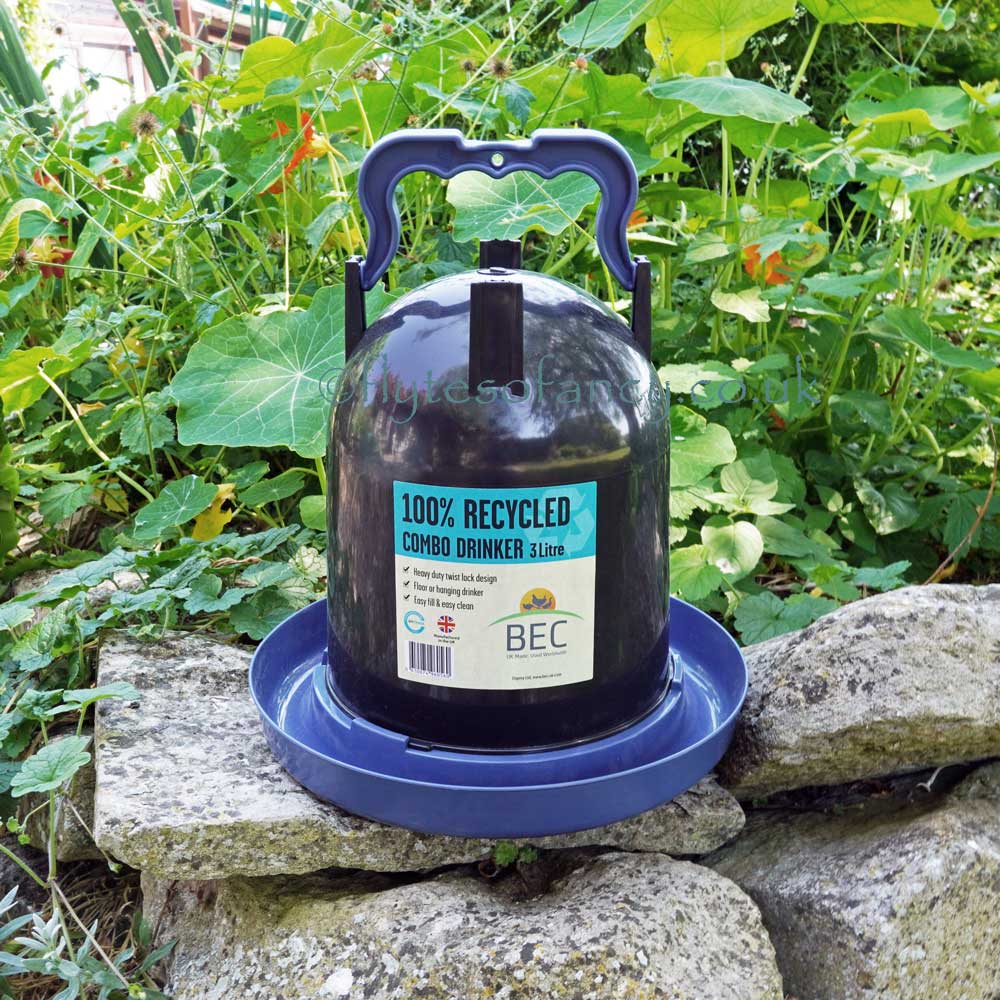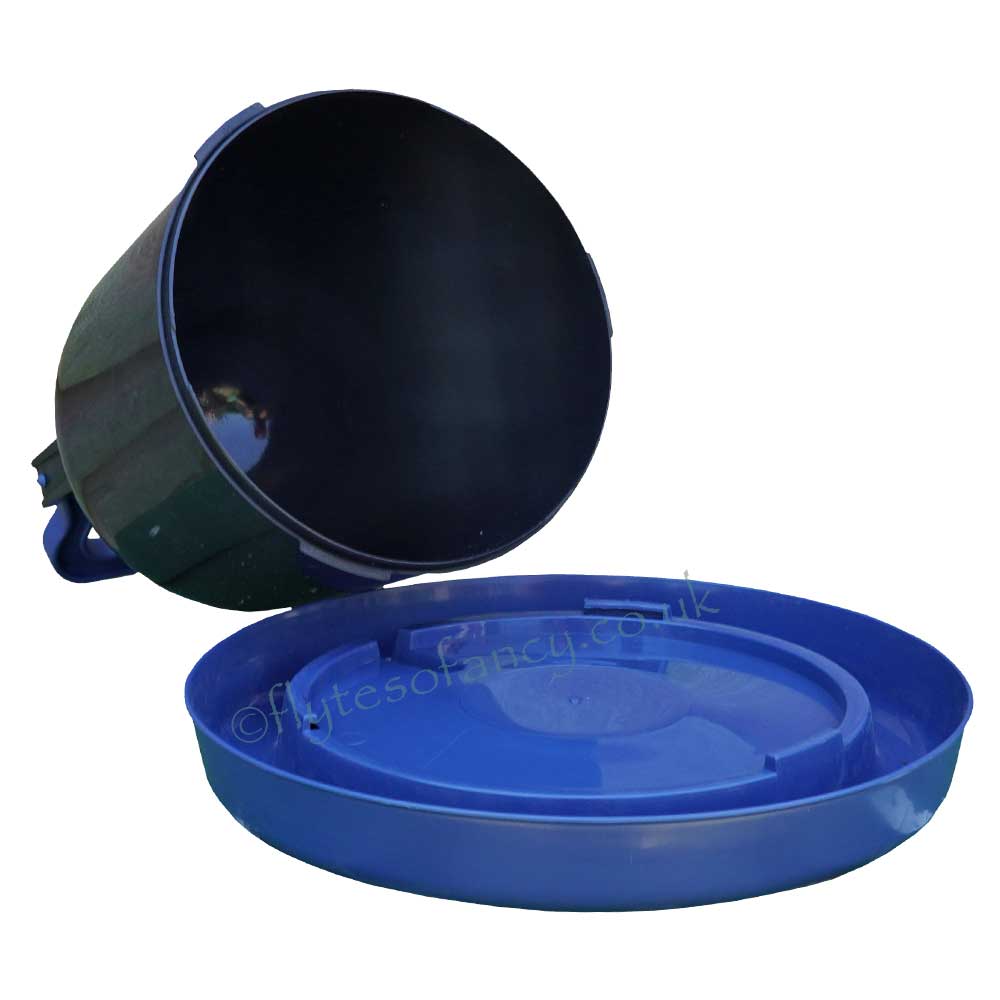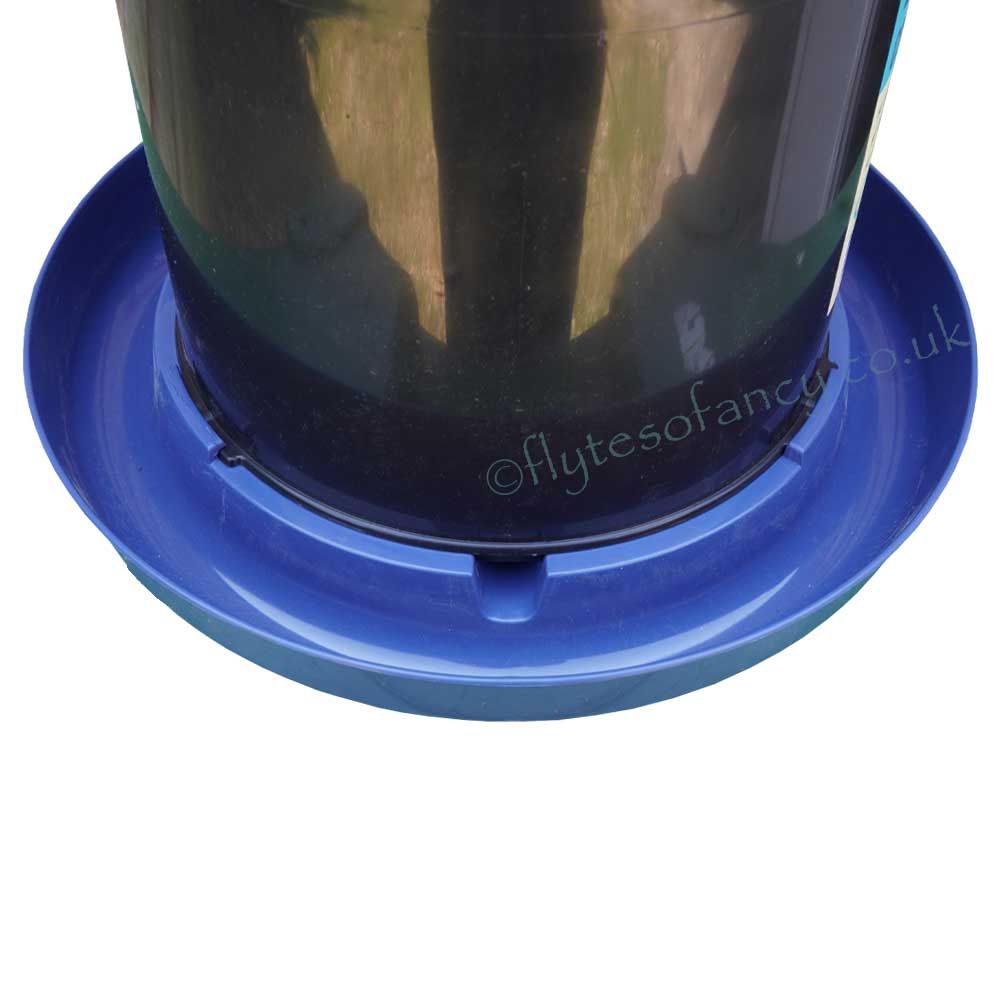 BEC Recycled Plastic Chicken Drinker, 3 litre
NEW FOR 2023! 100% Recycled Plastic Chicken Drinker, British Made by BEC. A 3-litre Gravity Drinker. 

This 3 Litre capacity Chicken Drinker is heavy-duty, made from 100% recycled material, and British-made - very tough, good quality.

The Combo-style Drinker is a dome-type drinker that twist-locks in place. Invert the dome container for filling, twist the base back on and then stand it upright again - this size does not come with legs. It is most suitable for ground standing but can be hung up by the handle.

The dome water container is black recycled plastic and the saucer is dark blue - although this can vary due to the recycled nature of the material - these darker colours can help prevent algae growth when placed in direct sunlight.

It has a plastic handle fitted, meant for carrying the drinker, but which can be used to hang the drinker up if necessary (please note that this may not work for all birds as some are prone to knocking a hanging drinker - trial and error may be needed).
3 litre Drinker max. dimensions: 25cm dia. saucer x 24cm high plus 6cm for the handle. Saucer is 3cm deep x 3cm wide. Conversion: 3 litres is just over 5 pints. Guide: For 3 hens allow up to 1 litre water per day.
Once the container is filled and turned upright, the water will find its level in the saucer - the vacuum principle - once the water covers the outlet hole the flow will stop because a vacuum is created in the container. The water will remain at a constant level until the hens drink some water, it is then replaced from the container.
Please note - these have a very tight-fitting base when new so do require a little force to lock into the base.
Standard delivery via courier is next working day to most mainland UK destinations for orders placed before 2pm (excl. weekends and bank holidays).