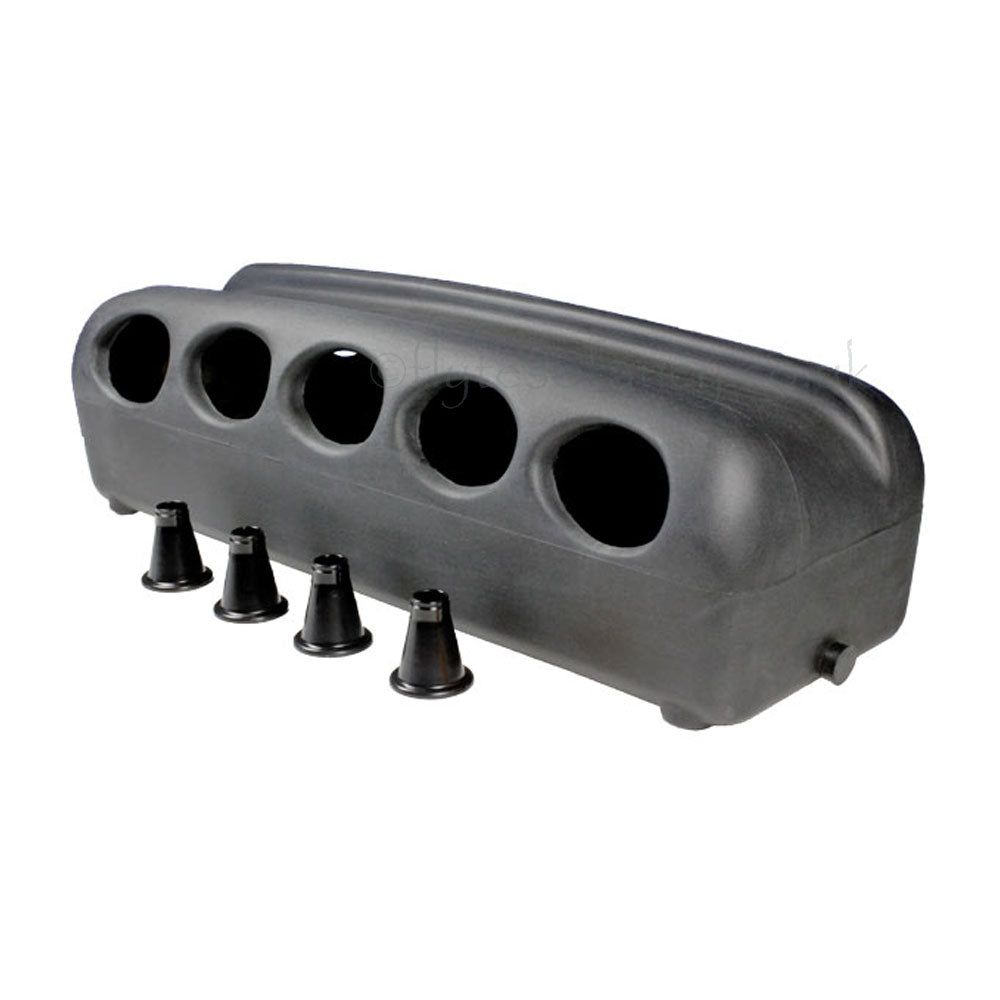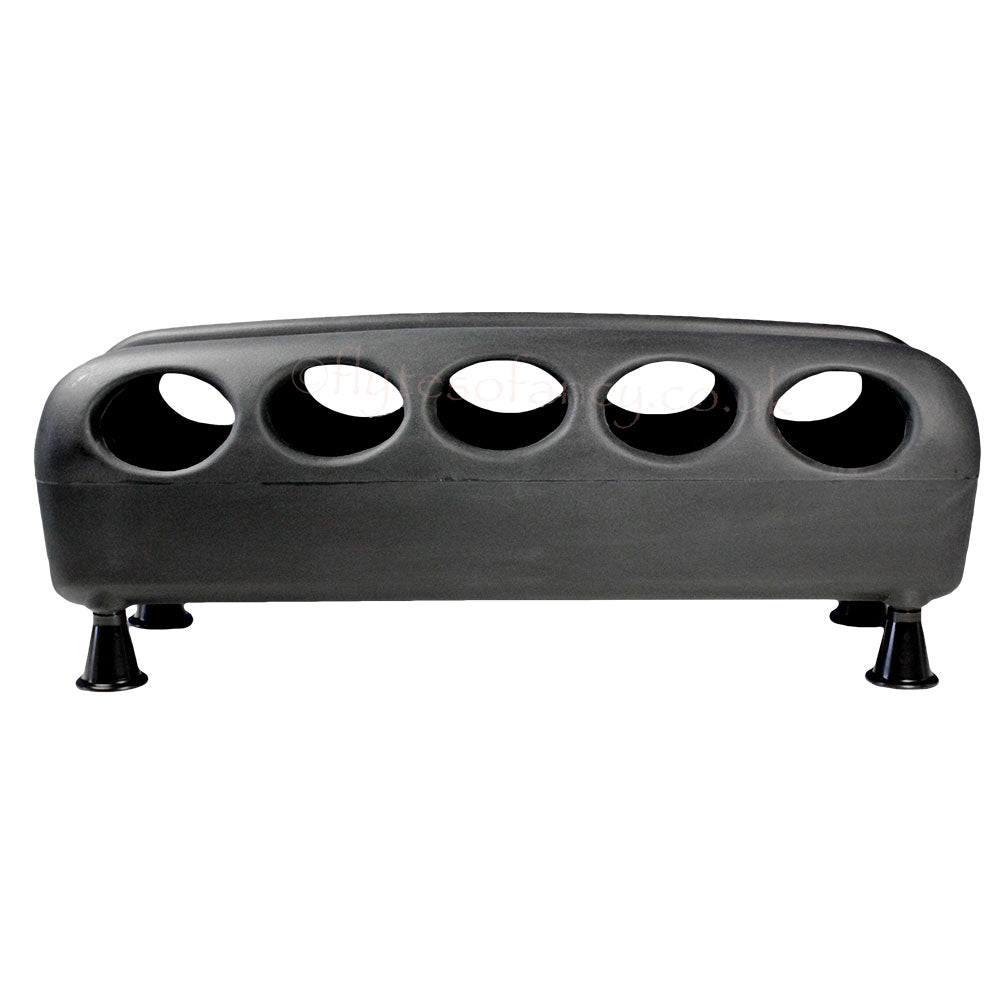 BEC Manual Duck Drinker Trough, 16 litre
BEC Manual Duck Drinker Trough, 16 litre capacity. A large, well-designed drinker for all kinds of poultry and game birds.
This Duck Drinker by BEC is a free standing enclosed drinker with short strong legs specifically designed with large access holes down each side for Ducks or Chickens.
With this Manual-Fill version of the Duck Drinker Trough you would fill with either a watering can perhaps, or just a hose-pipe. There is also an Automatic version with a hose connector and cut out float.
It works well for chickens and other poultry just as well as ducks and its design will prevent fouling of the water therefore keeping drinking water always fresh and clean.
Made from tough UV stable black plastic, it is a very robust drinker that will keep drinking water very clean and with its 15-16 litre capacity will be suitable for flocks up to approx 30 hens. Comes with 4 push-fit legs.
Dimensions: 75cm Long x 25cm Deep x 28cm High incl. legs (30 inches Long x 10 inches Deep x 11 inches High). Drinking port aperture 10cm x 7 cm.
Standard delivery via courier is next working day to most mainland UK destinations for orders placed before 2pm (excl. weekends and bank holidays). Please note this may not always be possible at busy times e.g. after weekends and bank holidays.
BEC Manual Duck Drinker Trough, 16 litre
Received products very quickly and happy with prices and descriptive advice. I bought Duck trough for hens and turkeys as it stated they had been used for these type of birds and both used immediately Great product. Using for chickens and turkeys as mentioned on website and so pleased I chose this. No more standing in water and contaminating. I put hosepipe end in drinker( attached with cable tie )and connected other end to timer on tap. Set to 2 mins twice a day and works out perfect. Finally clean water and dry around drinking site
BEC Manual Duck Drinker Trough, 16 litre
I keep a small flock of hens and ducks. I have been looking for a company that sells poultry supplies. with on time deliveries and well priced highly recommend this company. excellent product great quality exactly what I required to supply my flock with fresh water.
BEC Manual Duck Drinker Trough, 16 litre
Great service,with a very fast delivery. I would highly recommend Flyte so Fancy. Great. Highly recommended.
BEC Manual Duck Drinker Trough, 16 litre
Very fast and efficient as always This is very sturdy and so far the water has stayed clean.
My hens took to it straight away so no problems there.
It has large holes for them to drink from and it looks like it is going to be easy to clean and being black hopefully will deter algae.
I am very pleased with this drinker.