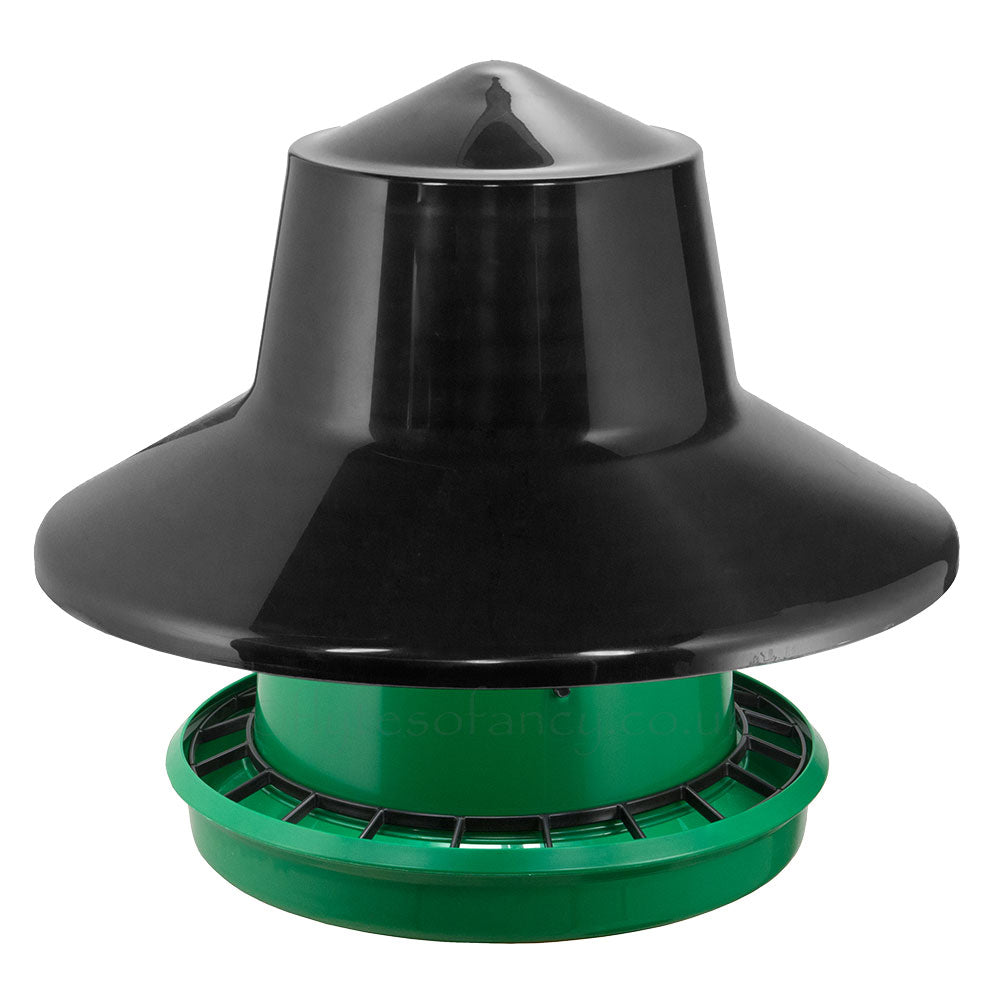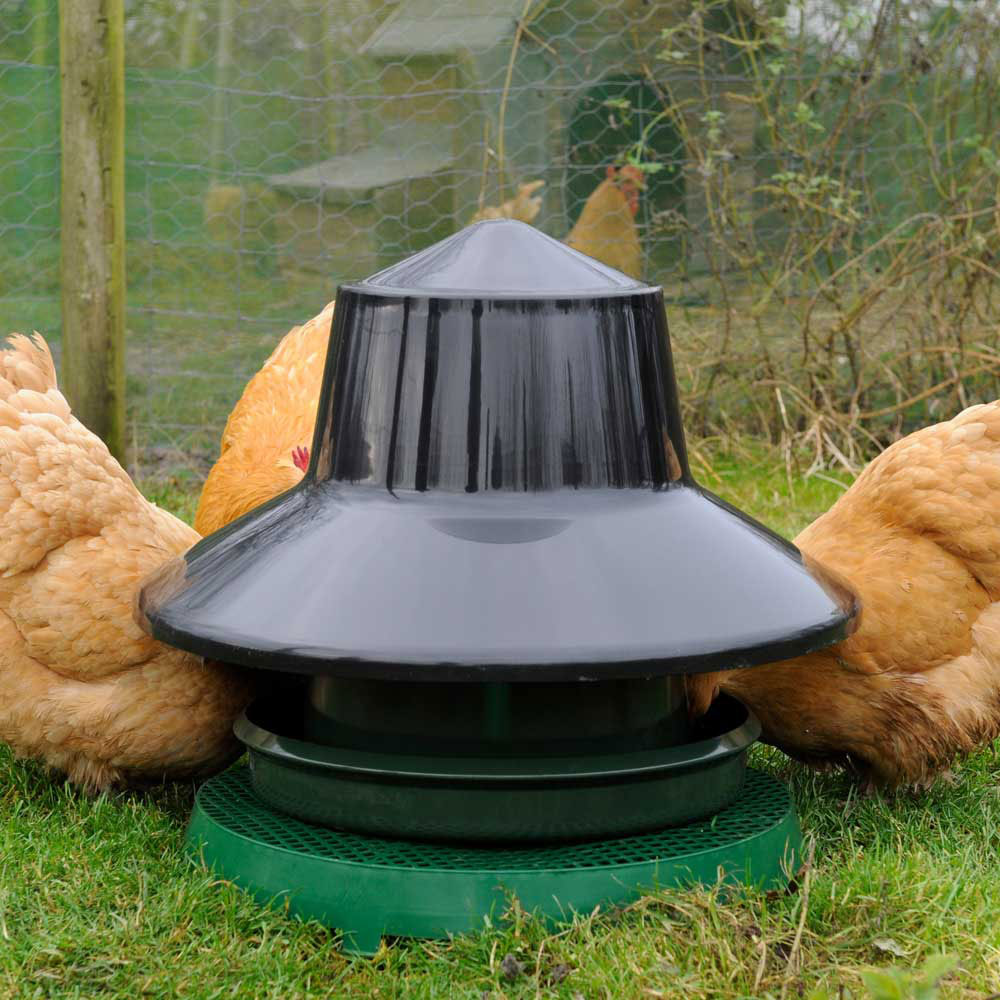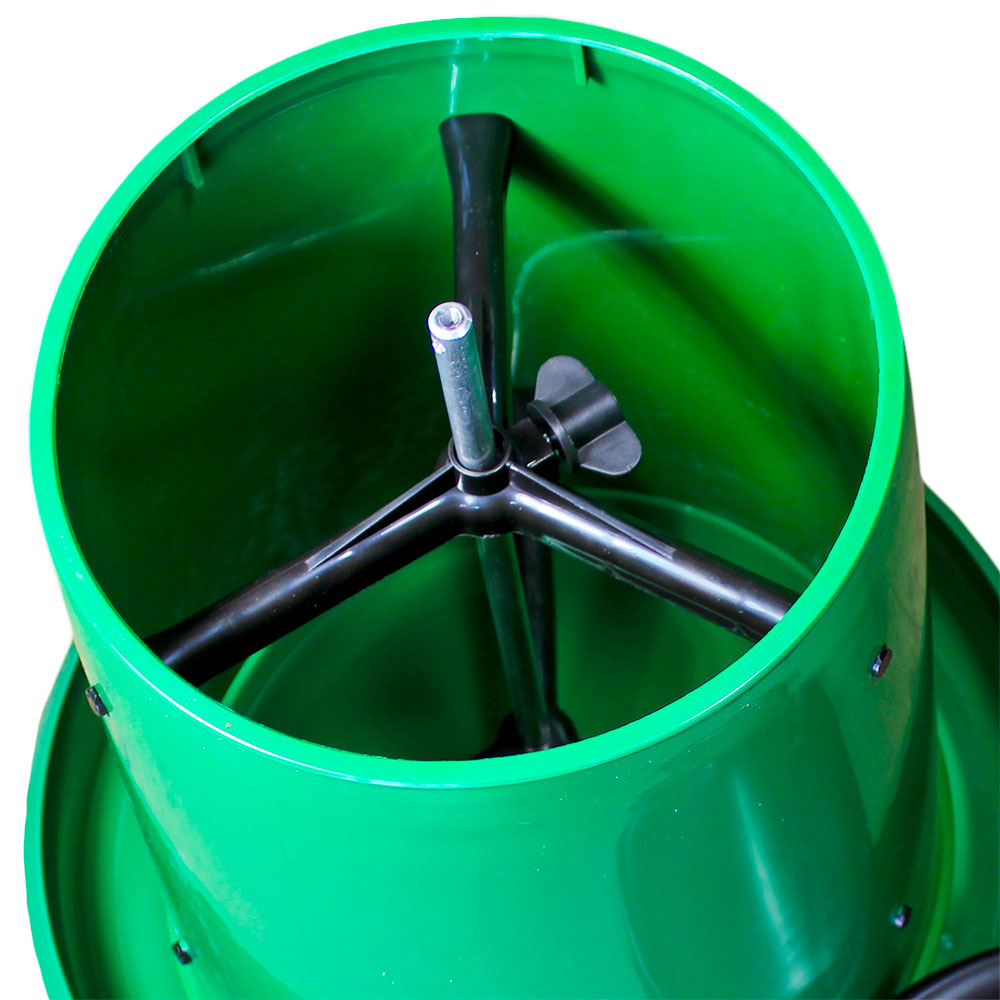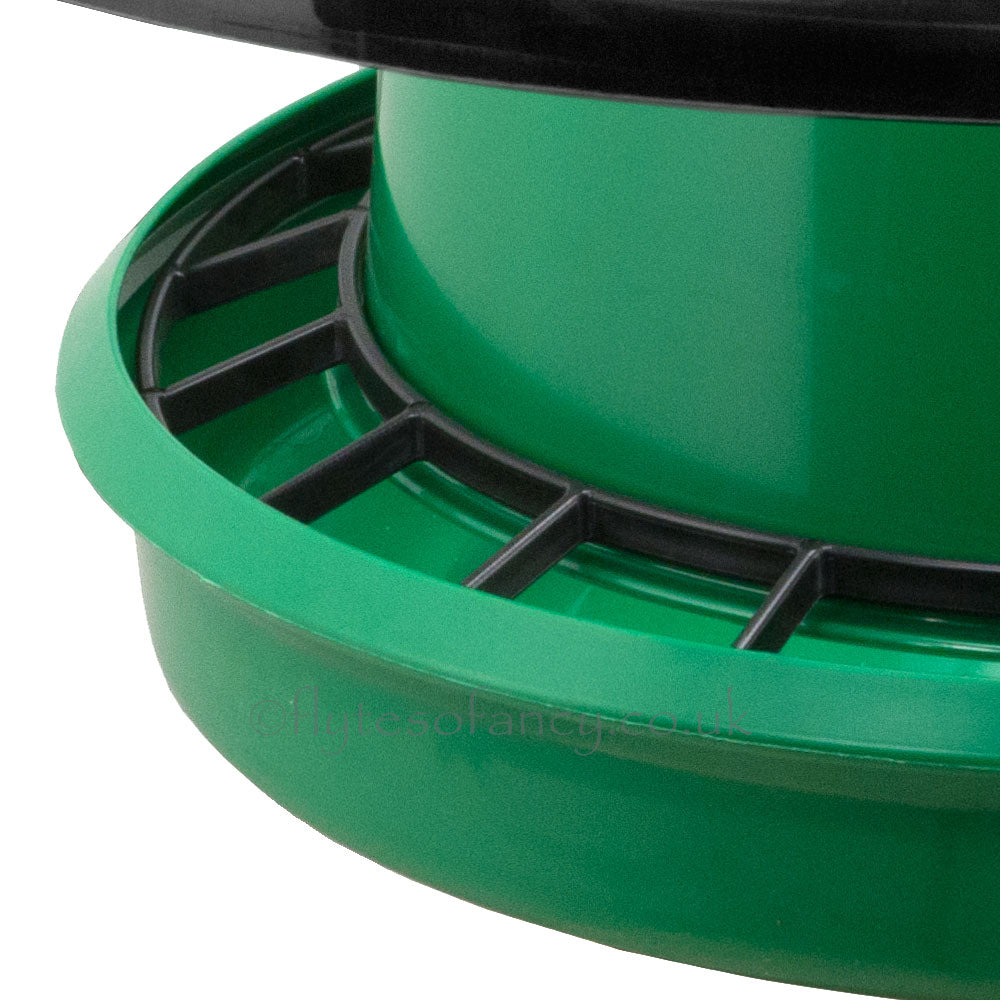 BEC King 25kg Poultry Feeder with Rainhat & Anti-waste Grid
BEC King 25kg Poultry Feeder - Outdoor with very large Rainhat. Comes with an Anti-Waste Grid too.
Suitable for Chickens, Ducks, Game Birds, Turkeys and Geese. Holds up to 25kg Layers Pellets, for flocks of 40+ hens. Adjustable height tube. British made by BEC Osprey.
The BEC King 25kg Outdoor Poultry Feeder is a very large, heavy duty, British Made, plastic chicken feeder for outdoor use with large top-hat Raincover. This Outdoor version does not include the inner cap but this is available separately.
Green feed hopper tube and deep green feed saucer, assembled inside the tube with two 3-prong spacer bars and a metal rod which is used to set feed adjustment level of tube.
Dimensions: The Feeder is 54cm high and 47cm diameter at base; with the raincover in place it is 52cm high and 63cm diameter. The whole assembly is corrosion free.
PLEASE MAKE SURE YOU CHECK THE ACTUAL SIZE OF THIS FEEDER BEFORE PURCHASING - IT IS A LARGE FEEDER - 21ins high x 25ins wide!
Standard delivery via courier is next working day to most mainland UK destinations for orders placed before 2pm (excl. weekends and bank holidays). Please note this may not always be possible at busy times e.g. after weekends and bank holidays.