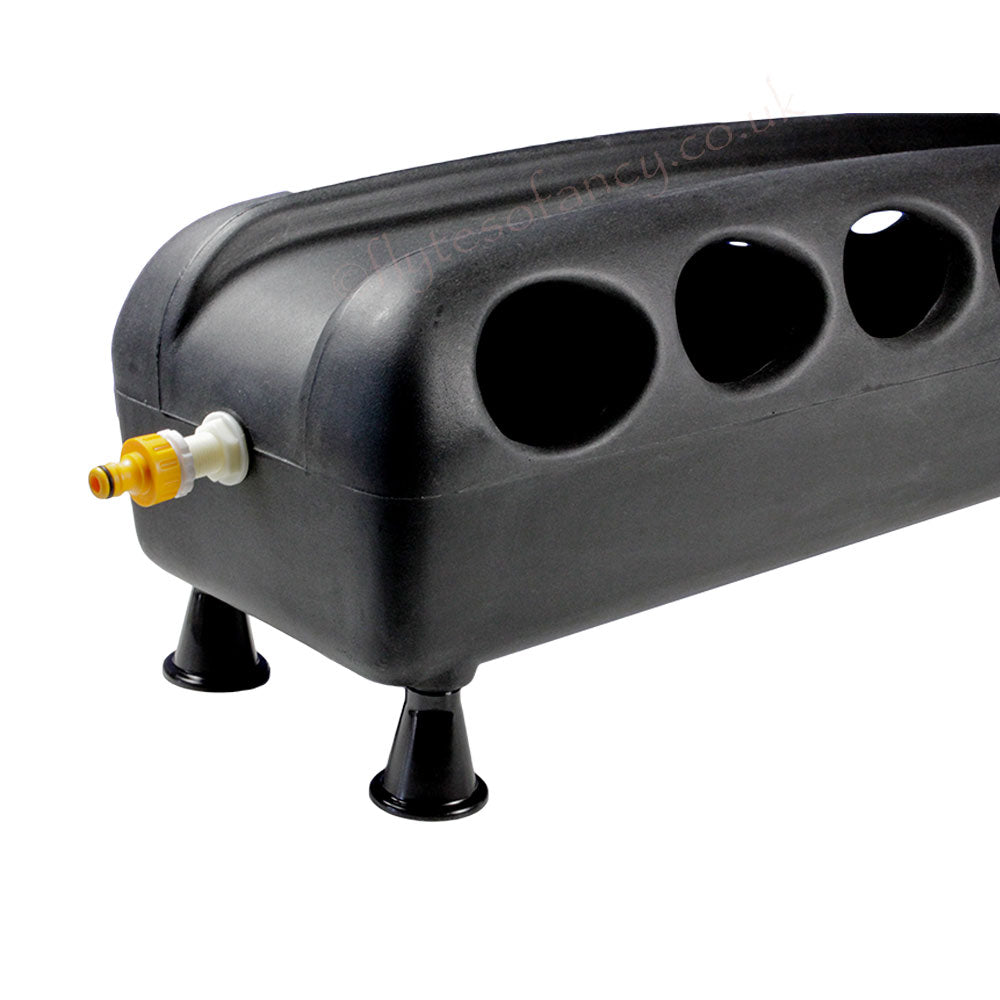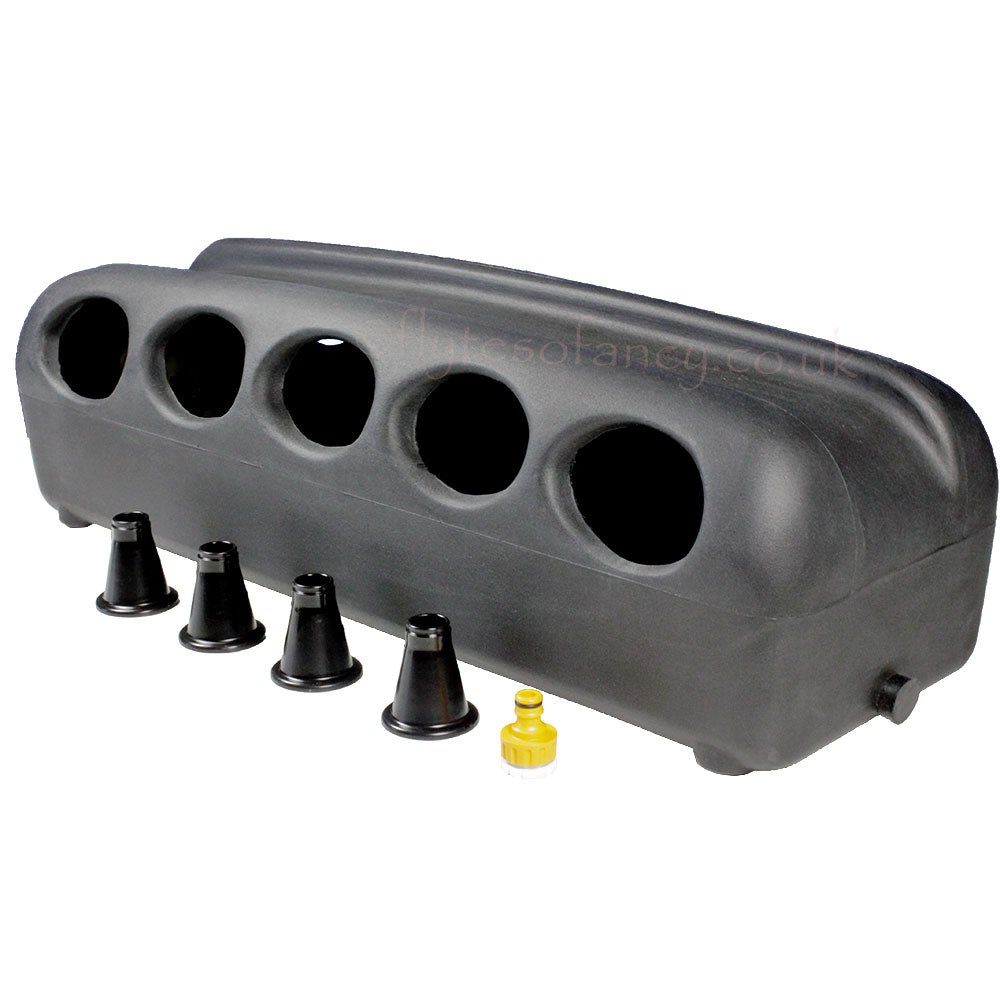 BEC Automatic Duck Drinker Trough
The Automatic Duck Drinker by BEC - also suitable for chickens - is a free standing ball valve drinker with short strong legs and is designed with large access holes down each side.
This fully automatic drinker is fed directly from your water supply and fitted with a cut off valve (internal cut off float) so it keeps the water to the correct level.
To clean the drinker simply unplug the grommet and drain the water out.
Although manufactured for waterfowl in mind this drinker has also proved very successful for chickens and other large birds.
Made from tough UV stable black plastic, it is a very robust drinker that will keep drinking water very clean and with its 15-16 litre capacity will be suitable for flocks up to approx 30 hens. Comes with 4 push-fit legs.
Dimensions: 75cm Long x 25cm Deep x 28cm High incl. legs (30 inches Long x 10 inches Deep x 11 inches High). Drinking port aperture 10cm x 7 cm.
Standard delivery via courier is next working day to most mainland UK destinations for orders placed before 2pm (excl. weekends and bank holidays). Please note this may not always be possible at busy times e.g. after weekends and bank holidays.
Automatic drinker trough
Think this is going to be excellent when all the ducks and hens have figured it out. Great product delivered very promptly.
BEC Automatic Duck Drinker Trough
Very swift and efficient. Very good bit of kit for providing drinking water inside duck pen. Ducks don't spill nearly as much water as they do using a tub. Nor do they make so much mess in the water. I have fixed it to be fed from a barrel, rather than the mains. Works perfectly. My ducks still have open bath outside the pen to swim and bathe in
BEC Automatic Duck Drinker Trough
Excellent communication, speed of delivery and product description
BEC Automatic Duck Drinker Trough
Ordered and delivered within two days. I have bought from Flyte so Fancy before and will do again. I ordered the automatic duck drinker and both the ducks and hens have no problem using it. I have more time to enjoy them without the chore of filling their water every day. I have since bought another.
BEC Automatic Duck Drinker Trough
Always very helpful, excellent service and quick delivery. Very good for my chickens . They never run out of water.