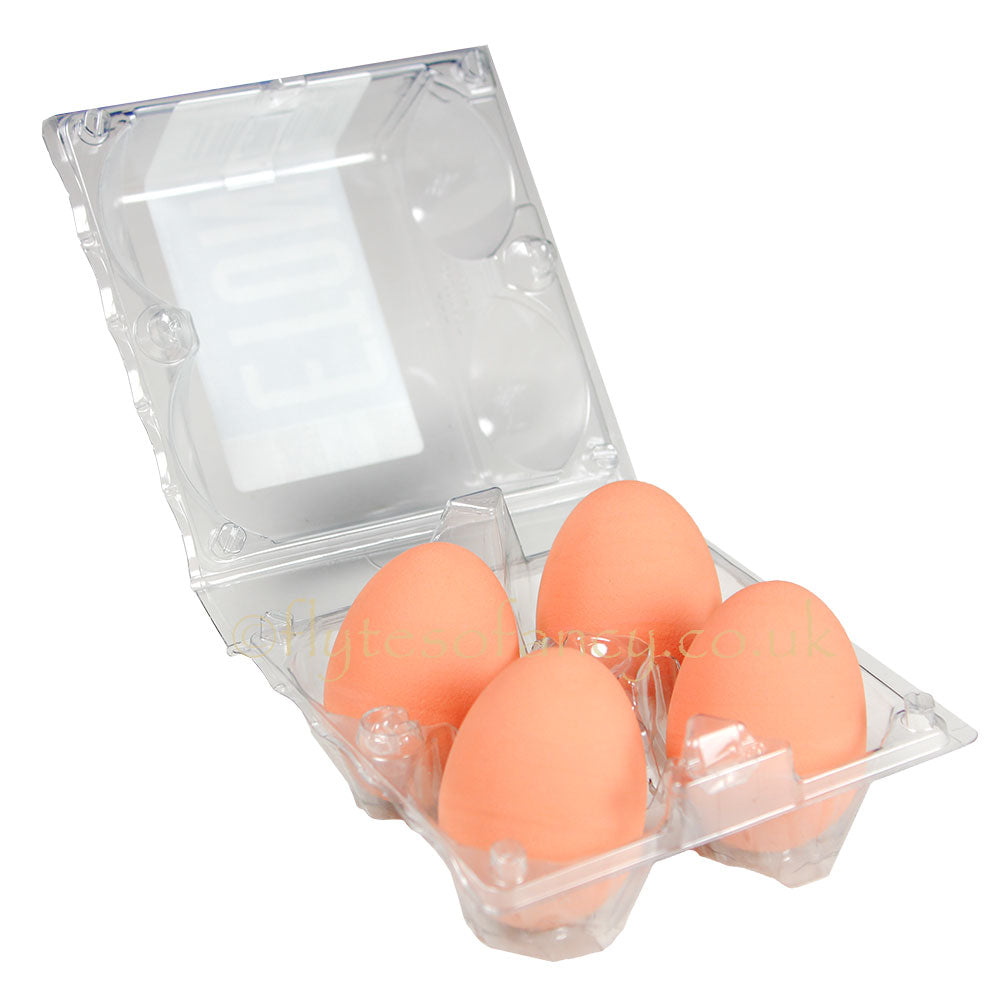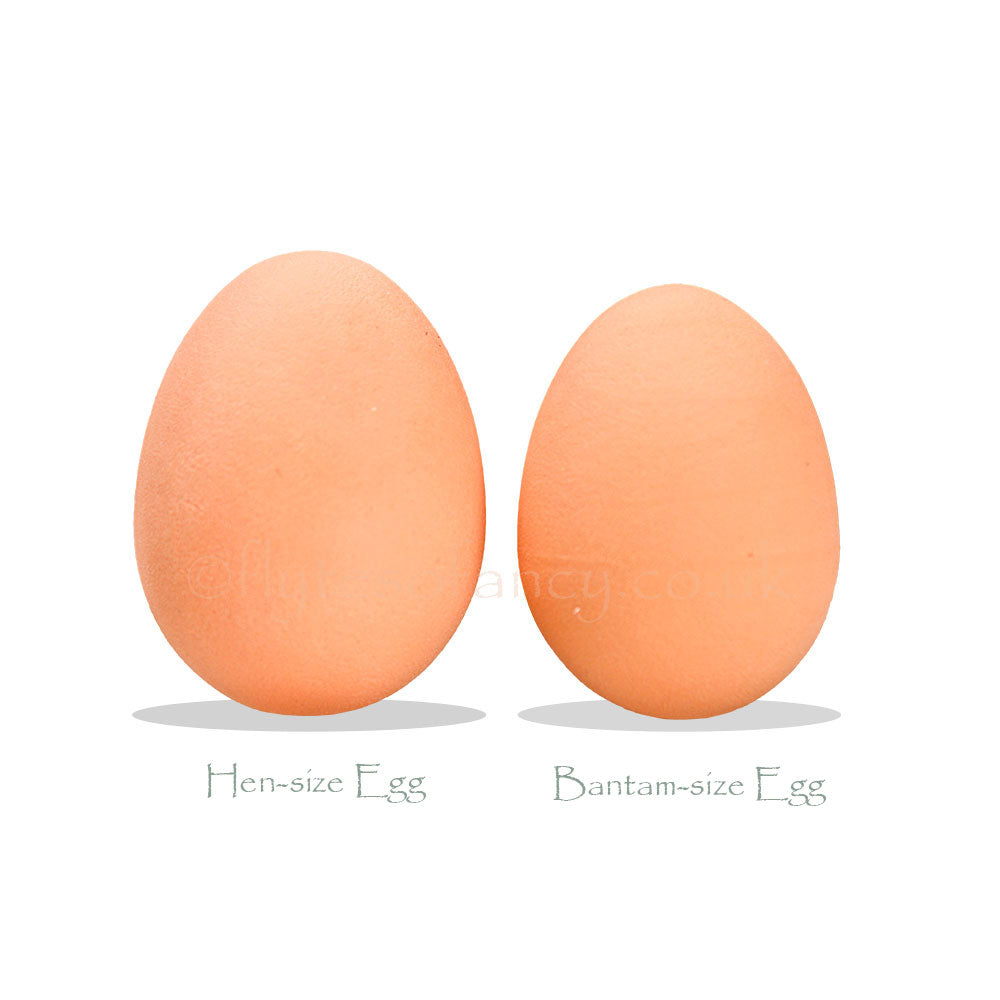 Bantam or Pheasant Dummy Rubber Eggs (4)
Dummy Brown Rubber Eggs, pack of 4. Very realistic Bantam-size or pheasant-size Rubber Eggs.
Dummy Eggs to encourage egg laying in the right place or discourage broody hens. Use also for encouraging a broody hen to sit and then replace them with fertile eggs when she is sat tight.

Can also help to discourage chickens that get the habit of egg eating or to help prevent crows and magpies stealing the eggs from the nest.

They are very bouncy as well so children just love playing with them, and don't forget the Egg & Spoon Races at Sports Day!

Please note: These simple dummy rubber eggs are meant for use with chickens and are therefore not meant for 'scientific' use. Their weight or measurements may vary according to manufacturer/supplier at any given time. Weights and sizes given are approximate only. If you require millimetre perfect eggs then these are not for you.
Standard delivery via courier is next working day, or Royal Mail First Class, to most mainland UK destinations for orders placed before 2pm (excl. weekends and bank holidays).