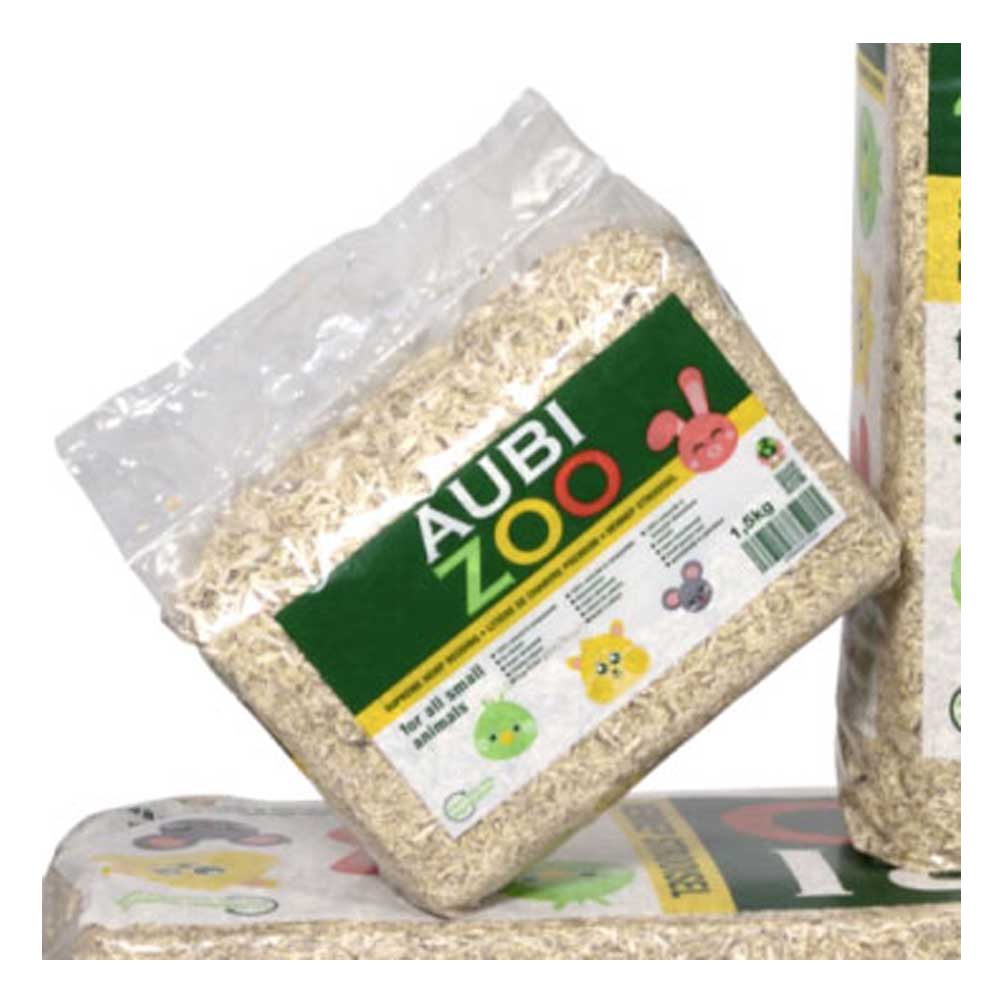 Aubizoo Pet Hemp Bedding 1.5kg
Aubizoo Chopped Hemp Bedding for Pets, a compact and compacted 1.5kg bag
Super absorbent and dust-free
100% natural hemp
Herbicide, insecticide and fungicide free
Easily composted
Sustainable plant harvests
Uses 50% recycled plastic packaging
La Chanvrière, makers of Aubiose and Aubichick, have added to their range of animal bedding by creating Aubizoo – the perfect hemp bedding for your pets.
Aubizoo is excellent for your small pets like guinea pigs, rabbits, and even cage birds. It is super-absorbent, cosy and comfortable.
Very compostable and so easy to use. Liquids are soaked up and retained at the bottom of the bed in a small area, making it easy to remove.
Aubizoo is also great for the planet because it's a sustainably harvested plant, and the packaging is made with 50% recycled plastic.
Standard delivery via courier is next working day to most mainland UK destinations for orders placed before 2pm (excl. weekends and bank holidays).