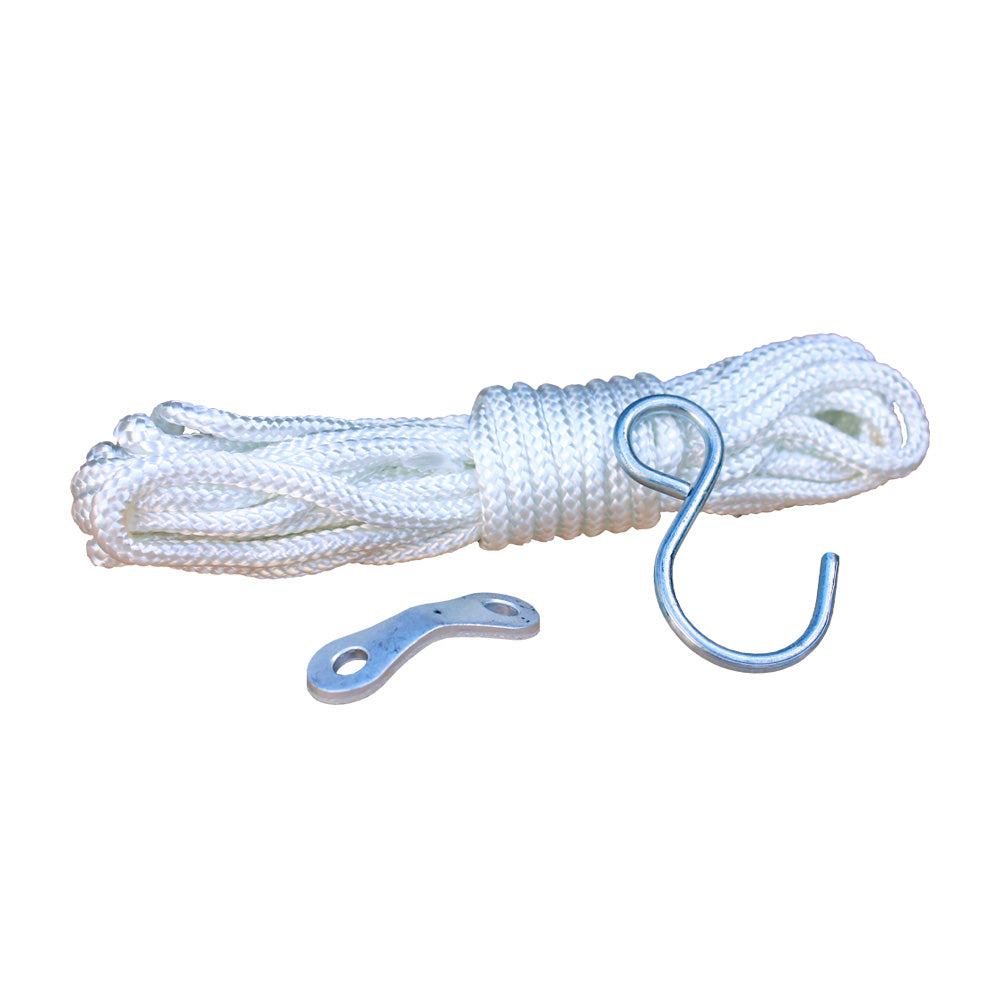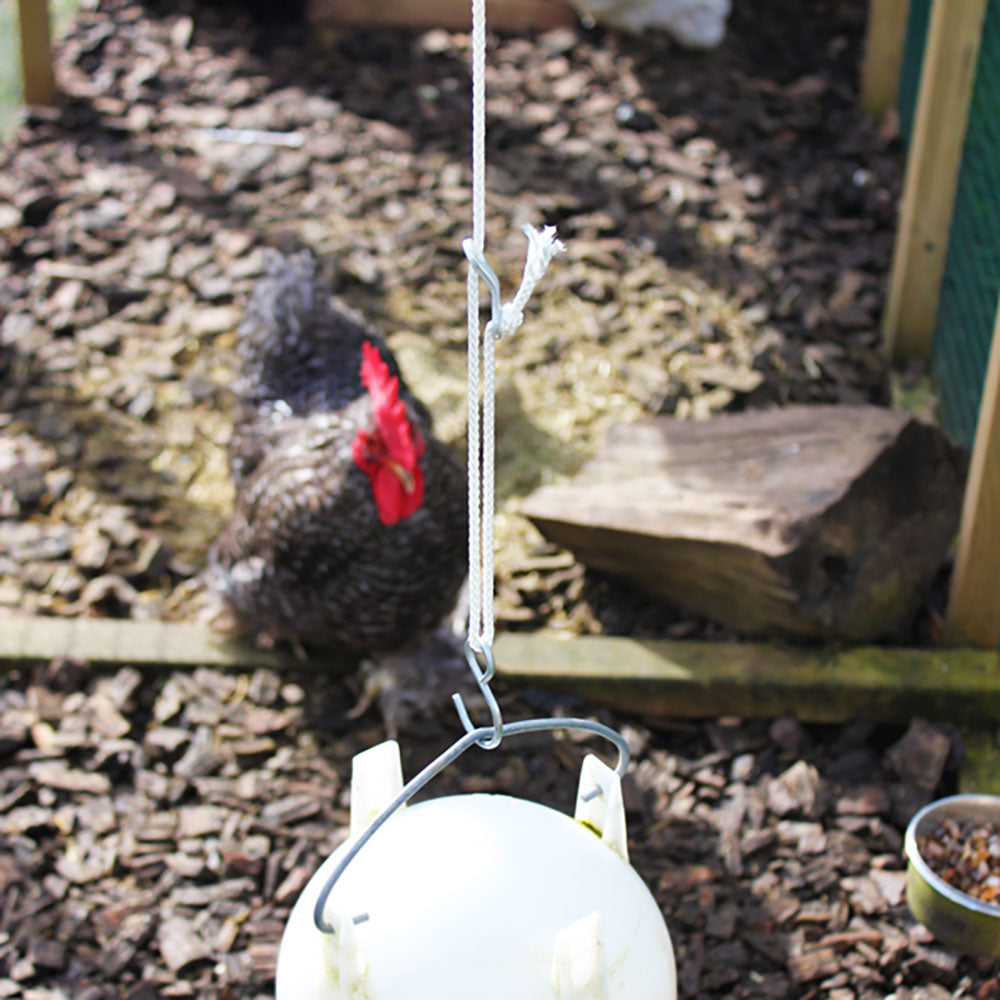 Adjustable Hanging Cord for Poultry Feeders & Drinkers
3.5m length of strong white cord with hook and adjuster for hanging poultry feeders and drinkers.
An easy to install solution to the age-old problem of knocked-over feeders or mucky drinking water.
Easily attachable to a bracket or the top of a run/pen. The extra-long cord and adjustable hook height make hanging your feeder or drinker super simple.
Suspending feeders and drinkers can not only help with reducing waste but can deter unwanted visitors from helping themselves to your chicken feed, such as rats.
Standard delivery via courier is next working day to most mainland UK destinations for orders placed before 2pm (excl. weekends and bank holidays).
Very good service
Very good service and quality products