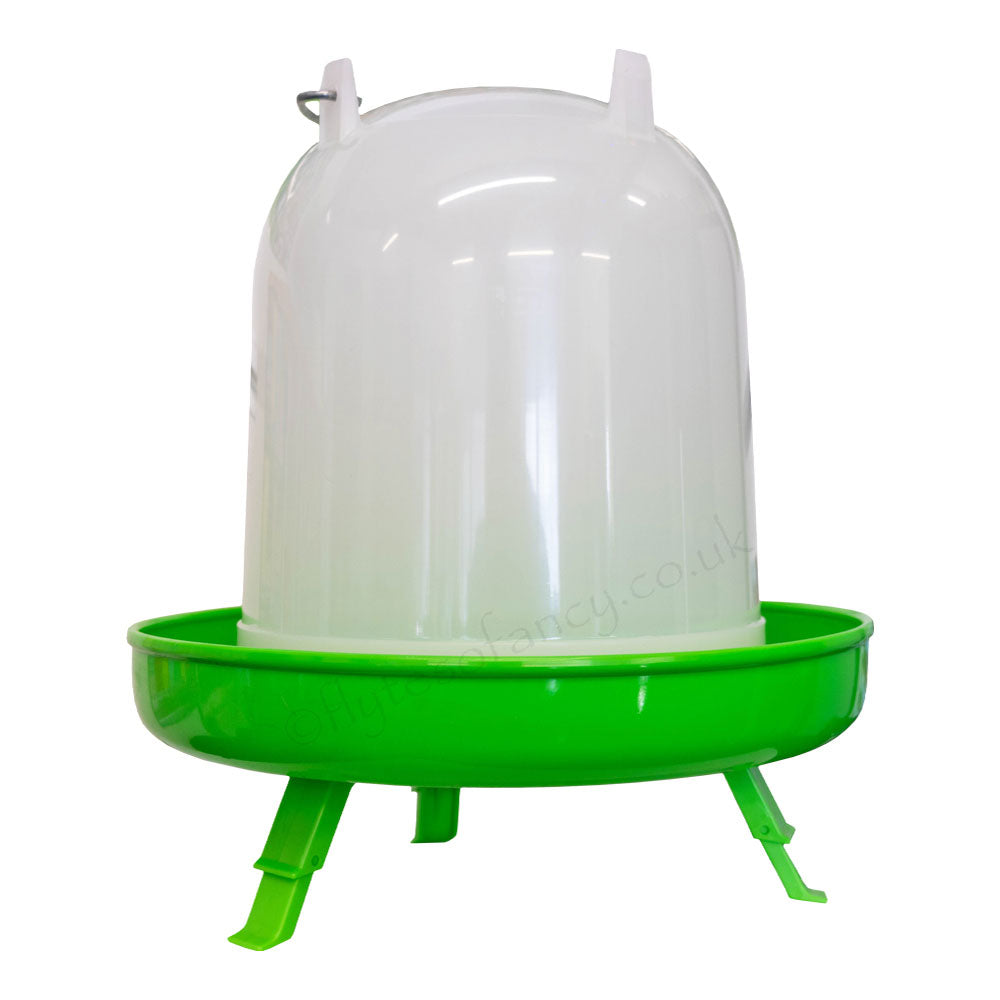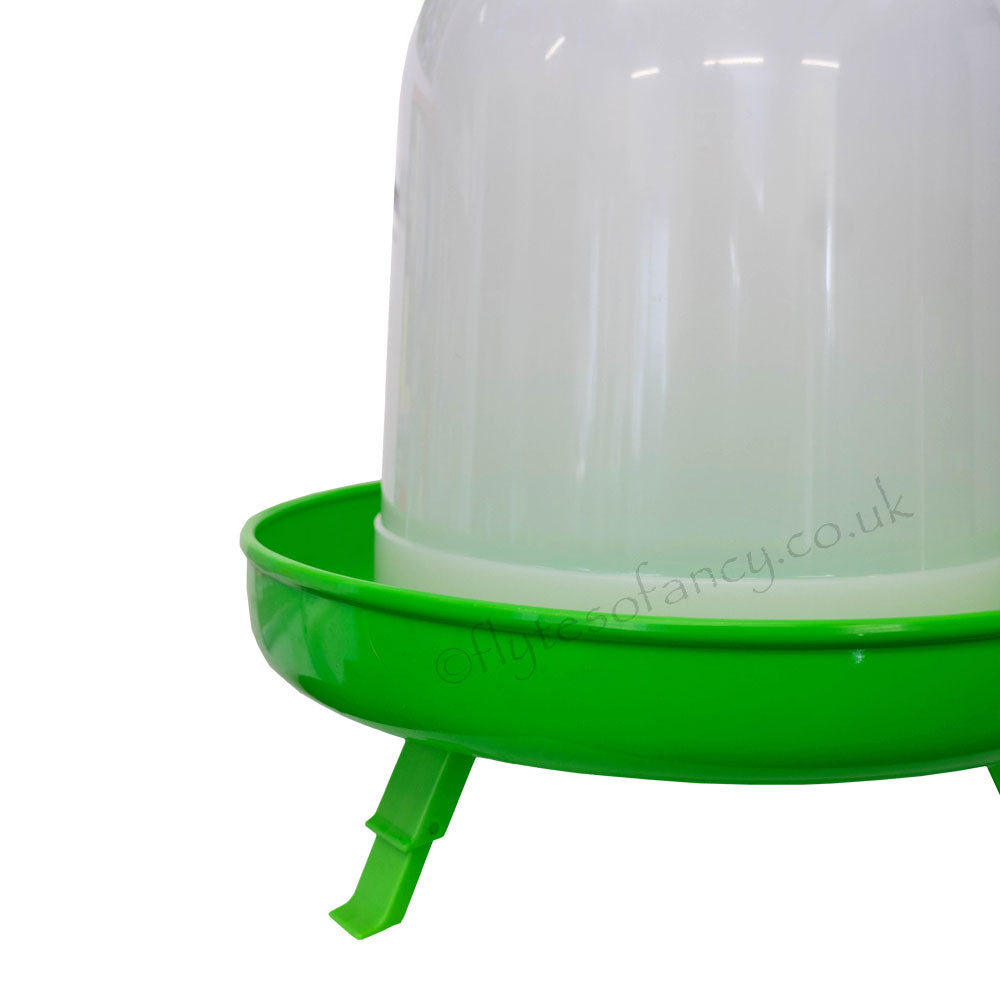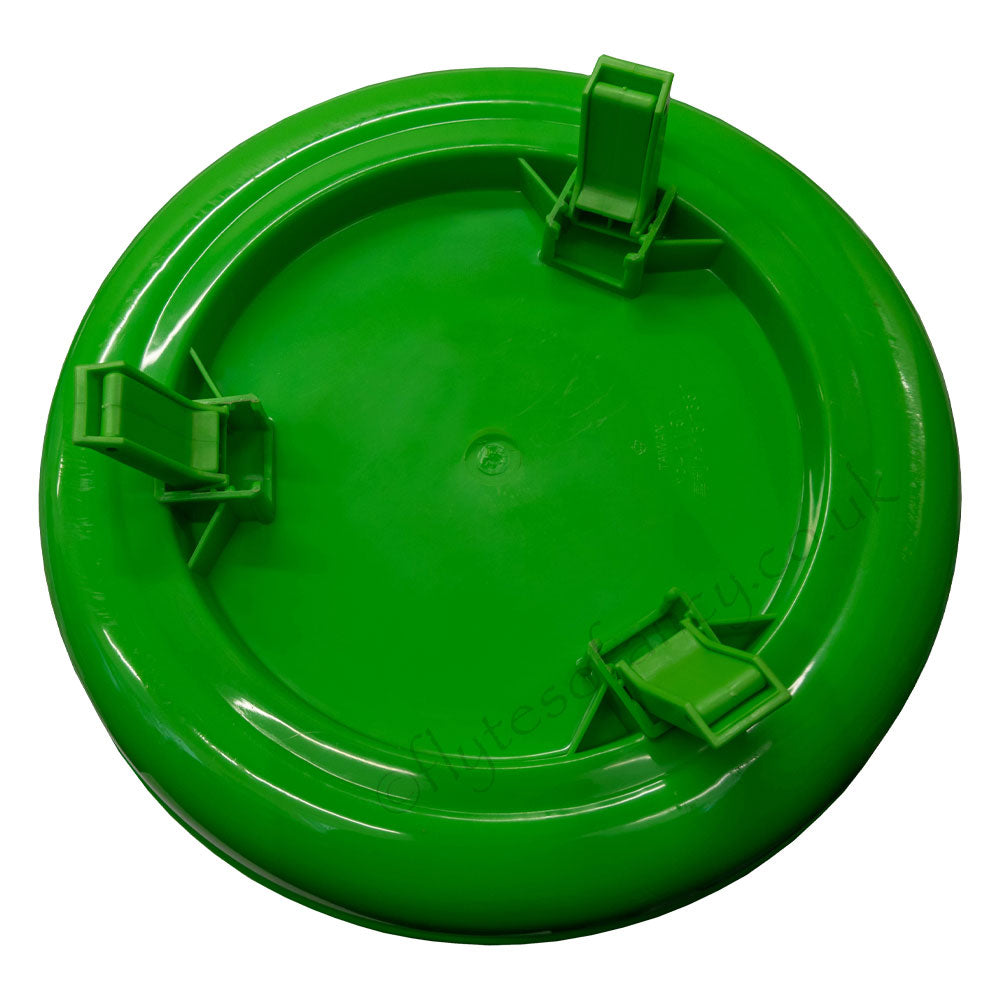 8 lit Plastic Super Fountain Drinker with legs
This Super Fountain Drinker is a tough, chunky, large poultry drinker and the legs can be unfolded twice to adjust the height of the drinker to the age and type of birds.
Fully unfolded, the legs will raise the drinker by 7.5cm. Green base with translucent container, it has a twist lock action. Fill the upturned container, twist the base back in place and turn the right way up.
Manufactured from heavy duty, high density, ultra-violet and frost resistant plastic. It has a metal carry handle and anti-perch dome.
Dia. of pan 32cm, height of pan 5cm, overall height 33cm. As a guide, 3 chickens drink approx 1 litre of water per day.
Standard delivery via courier is next working day to most mainland UK destinations for orders placed before 2pm (excl. weekends and bank holidays).
8 litre Poultry Fountain Drinker
as advertised, delivered promptly. would have been faster to assemble with instructions. Solid when assembled. We used it to introduce new chickens to existing group
Thank you for your feedback Avril. May I just check, you mention instructions for assembly. Your order was for two 8 litre green & white fountain drinkers though, so the top just locks into the bottom, there aren't any assembly instructions for these I'm afraid. Was this what you meant?
8 litre Poultry Fountain Drinker
Excellent quality products, fast delivery. I will be using them again! Basic drinker , does what it needs to. Made with robust plastic
8 litre Poultry Fountain Drinker
Service was great, have used these guys before and will again. Got a few of these, just replacing a broken one. That should speak for itself.
8 litre Poultry Fountain Drinker
Delivered on time Not quite as large as I had hoped but perfectly adequate
8 litre Poultry Fountain Drinker
Website is good easy to find what you require, and received both parcels next day good,