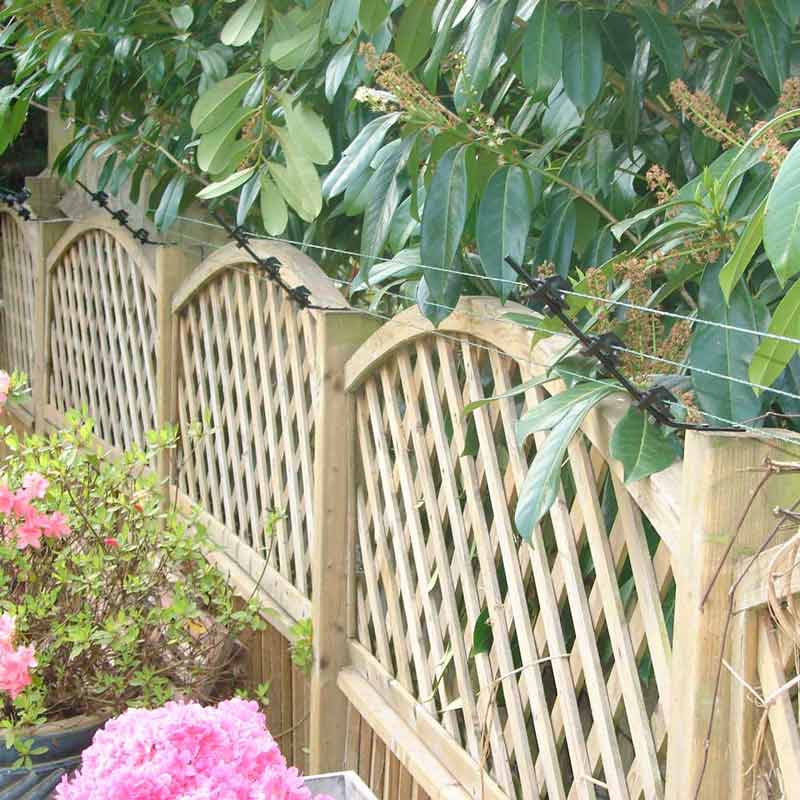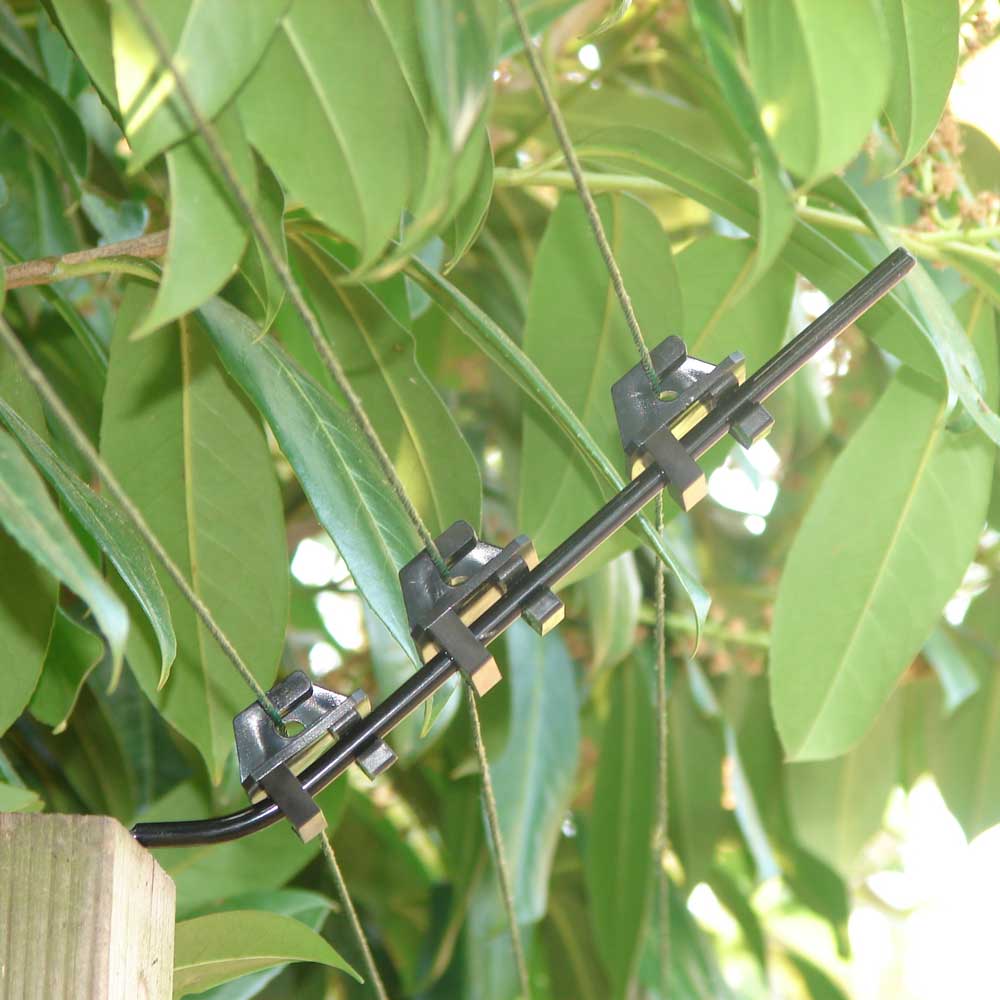 30m Electric Fence for Garden Fences & Ponds (3v Battery)
This Battery powered Garden and Pond Fence creates a 30m long, 3-strand, electric fence and uses a 3v energiser run by 2 x D Cell batteries. This would be effective against most nuisance garden predators.
Place the Angled Brackets around the top of garden fences, or around pond edges, to prevent nuisance creatures from getting into your garden or the heron quietly taking your pond fish.
The top and bottom wires would be live whilst the central wire is the earthing wire. Once the creature touches a live and earth wire at the same time it will receive an electric shock 'jolt' to repel it.
If considering making the fence over 100m long (just add more posts and polywire) then it may be an idea to upgrade the energiser to a 12v battery or dual power system.
Install the metal brackets with their insulators at points along the top of your fence, add the 3 lines of polywire, and connect to the Shrike Energiser and Earth Stake as per the instructions.
Contents:
Hotline Shrike 3v Battery Powered Energiser
2 x D Cell batteries
10 x GP-5 Angled Brackets with 30 Insulators
100m Hotline Green Polywire
One metre earth stake
10 small polywire connectors
Instructions
The Flyte so Fancy Garden Fence & Pond Electric Fence Kit includes everything you need and comes with full instructions and telephone backup for troubleshooting.
Standard delivery via courier is next working day to most mainland UK destinations for orders placed before 2pm (excl. weekends and bank holidays).