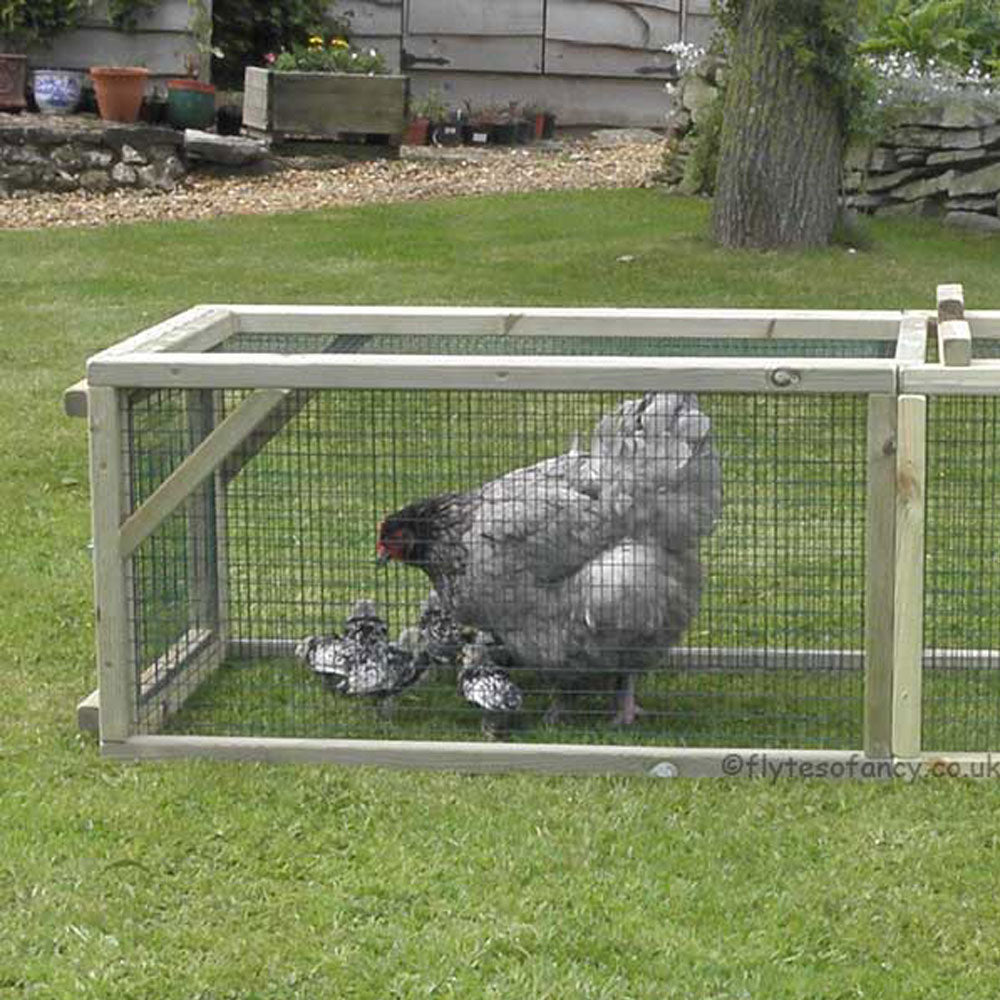 1m Extension Run for Broody Chicken Coop
A set of 3 panels for a one-metre extension for the Flyte so Fancy Broody Chicken Coop.
If you wish to extend your Broody Coop and add some more room in the run e.g. you have the Short 1m Broody Coop already and would like to make it into a Long 2m Broody Coop, then add these panels to create that extra space.
Just unscrew the end panel of the run, add these 3 panels (2 sides, 1 roof) and put the end panel back in place. Of course, you can also use these panels to make a 2m Broody Coop into a 3m Broody Coop!
Please allow up to 7 working days for delivery. Standard delivery via courier is next working day after despatch to most mainland UK destinations for orders placed before 2pm (excl. weekends and bank holidays).