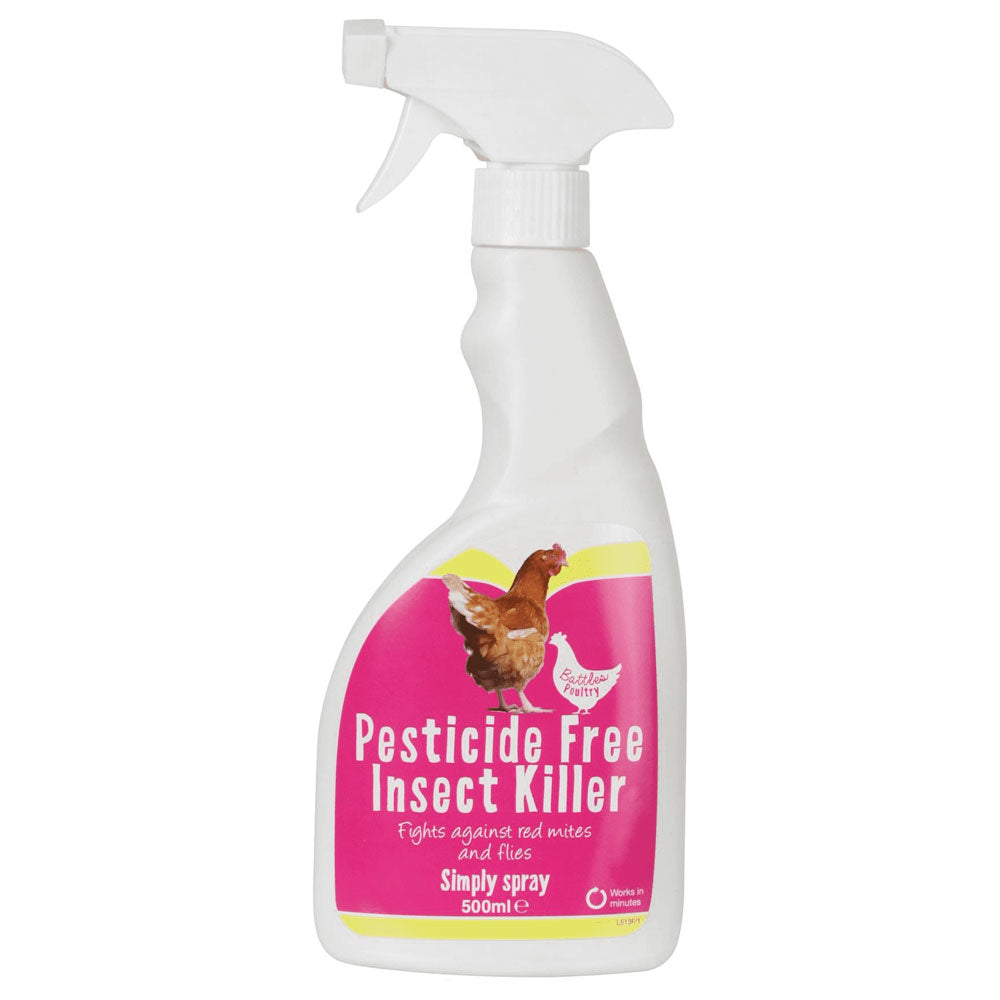 Battles Poultry Insect Killer Spray, 500ml
Battles Poultry Insect Killer Spray. Pesticide-free mite killer. 500ml non-aerosol surface spray.
Pesticide-free spray to control and eradicate crawling and flying insects.
For use in your Chicken Coop or Pet Housing to directly spray onto insects while on a surface - ants, red mites, lice, fleas, flies, spiders, cockroaches - DO NOT spray onto the birds or animals!
Wait for the insect to be slow-moving or stationary on a surface. Spray directly onto the organism to disable and kill it. Battles Insect Killer has a unique natural-origin polymer base that coats the insect on physical contact.
For use where biocides are regulated or prohibited. Suitable for both indoor and outdoor use, in open areas, kitchens, food environments etc.
Follow instructions for use. Do not spray on food surfaces, plants, animals or humans, or furnishings.
Standard delivery via courier is next working day to most mainland UK destinations for orders placed before 2pm (excl. weekends and bank holidays).